As we grow older and life gets busier, spending quality time with your friends becomes difficult. All the partying you did in college may no longer be feasible with a demanding schedule. But you need to stay connected with your tribe for a sense of belongingness and unconditional support. 
How to Have the Best Girls Night In
Has it been forever since you saw your girlfriends? It's time to plan a girls' night in! Here's everything you need to do.
Prep Your Space
While you and your friends can have fun anywhere, it's a good idea to prepare your space. Start by cleaning and tidying up. You should also make sure your living room has enough seating to accommodate everyone. We suggest organizing your home at least a few days before the get-together instead of stressing at the last minute. 
Set The Ambiance
Next, it's time to set the ambiance to make your space feel more inviting. Start by turning on soft lamps to create a cozy atmosphere. You can also light up candles and drape plush blankets on the couch. It's a great idea to use an aroma diffuser with essential oils to make your home smell fantastic.
Stock Up on Wine
Girls night will be incomplete without wine. Make sure to stock up on your favorite vino. If your friend doesn't drink wine, remember to bring their drink of choice. If you want to go above and beyond, you can concoct a signature cocktail for the night.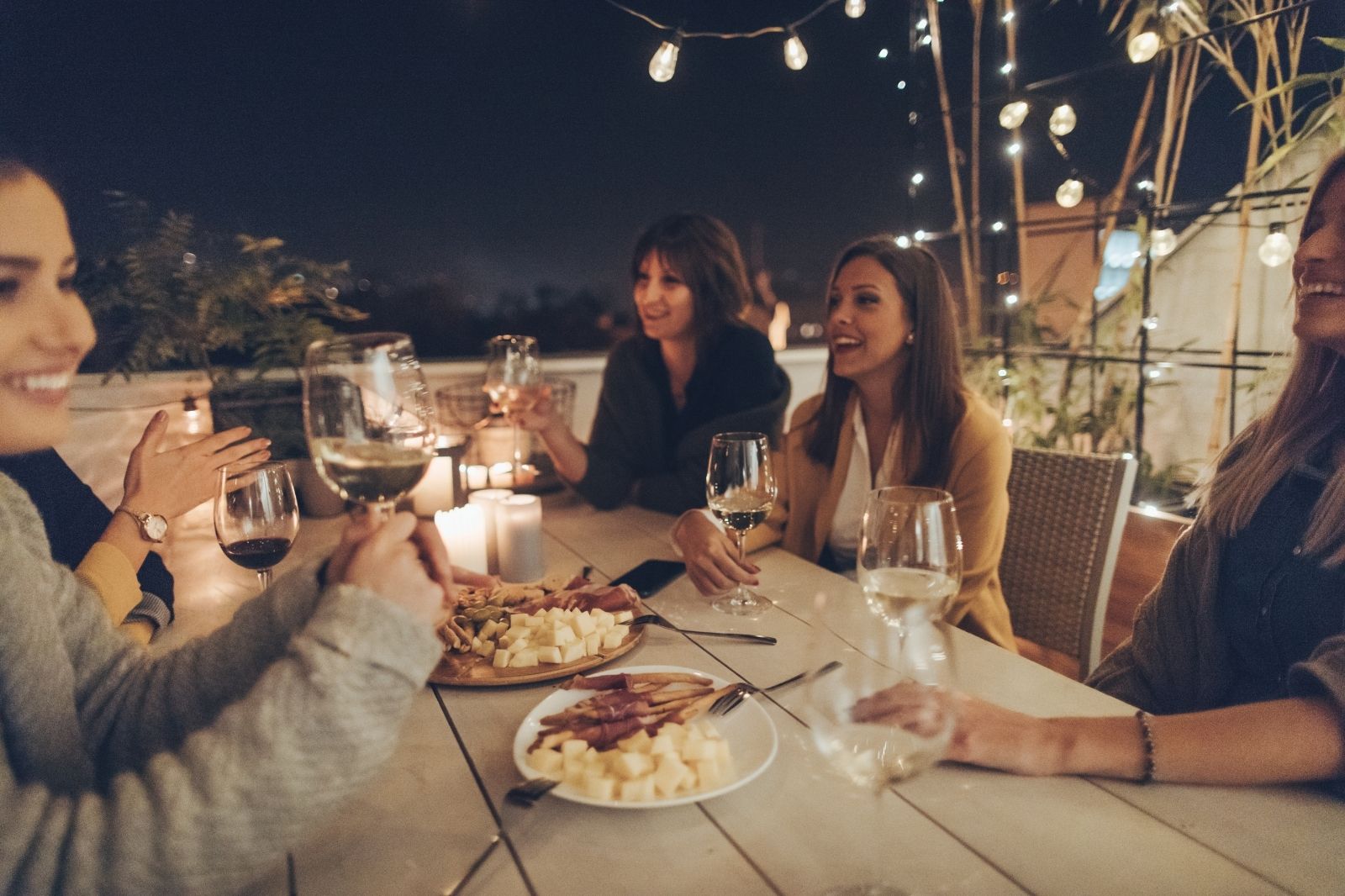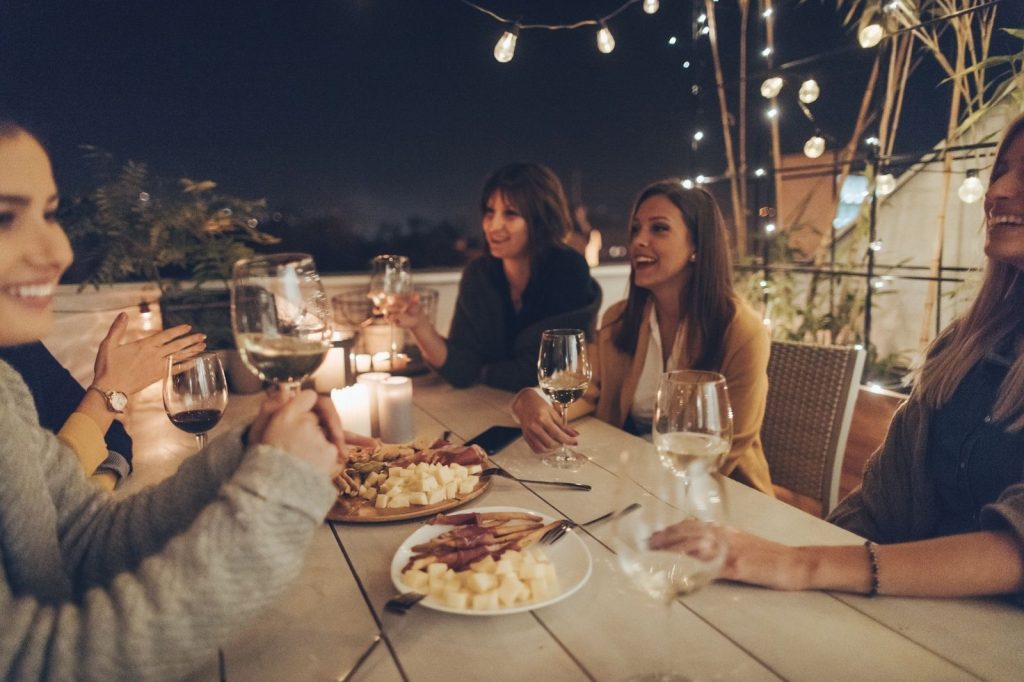 Put Together a Charcuterie Board
Do you know what pairs perfectly with wine and deep conversations? A charcuterie board! You can easily create a fancy snack platter with different cheeses, crackers, grapes, olives, strawberries, breadsticks, jams, nuts, salami, and so on. Watch a Youtube tutorial to make your charcuterie board look professionally curated.
Make It a Potluck
Putting together a cheese board won't take you too much time. However, you don't want to spend the entire evening cooking a full course dinner for your friends. How about making it a potluck? Asking your friends to bring a dish is a good idea. Alternatively, you can also order in.
Implement a Dress Code
Dressing up is fun but also time-consuming. We recommend implementing a comfortable dress code for the night. There is nothing better than hanging out in your pajamas and fuzzy socks.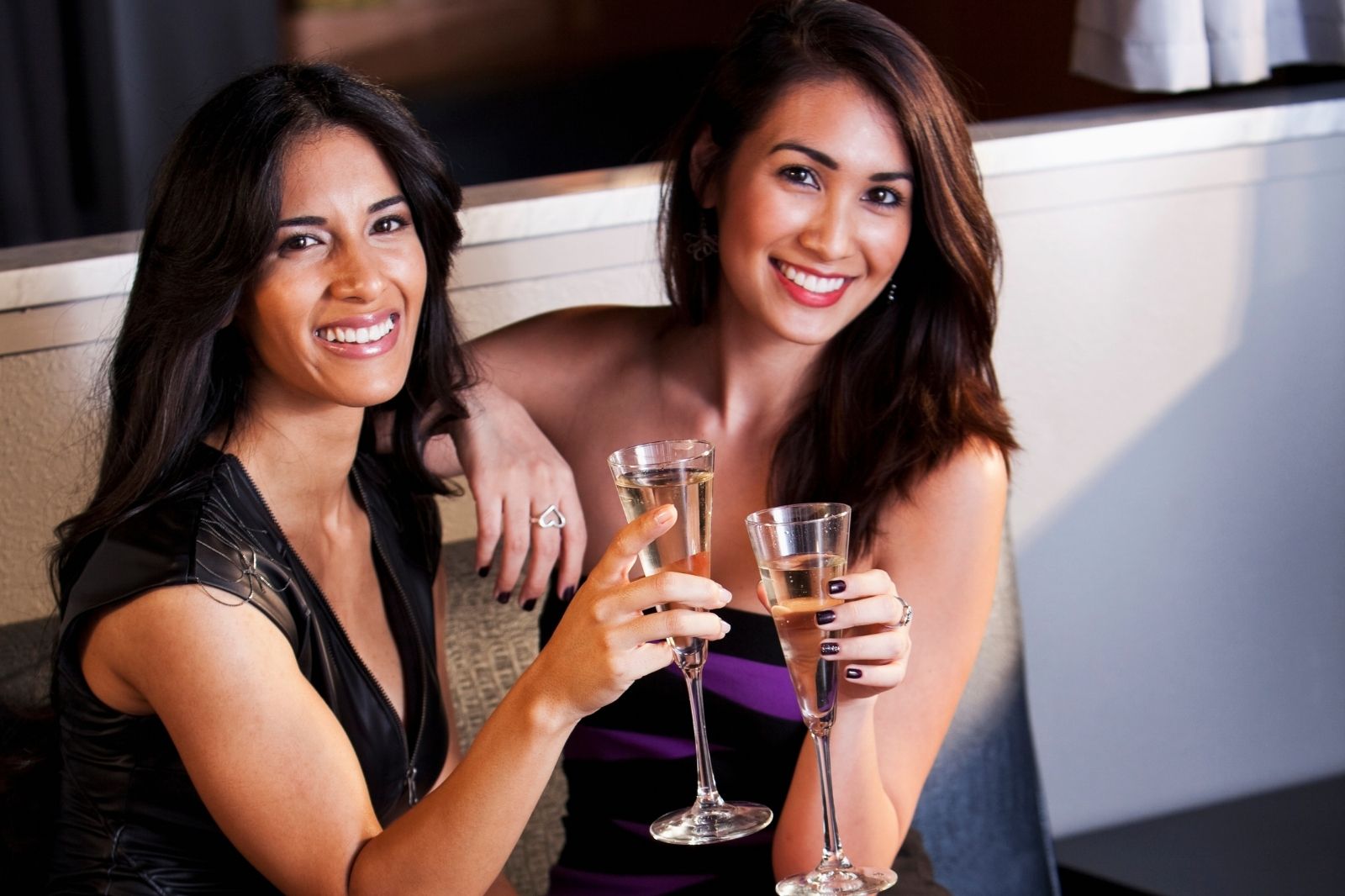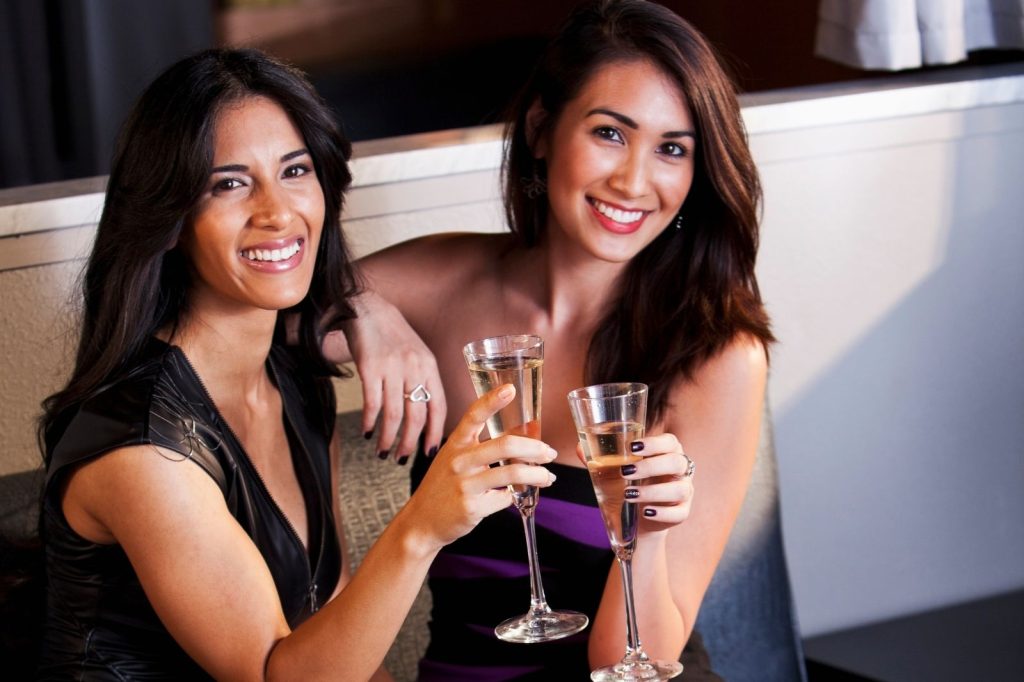 Set Up a Pamper Station
Make the most of this evening by setting up a pamper station for your girlfriends. Get your favorite face masks and give each other manicures.
Pick Comforting Movie & TV Shows
Every friend group has a comforting movie or TV show that they bond over. Whether you want to watch the new season of Sex and the City or try something new, make sure to pick the entertainment beforehand. Our top picks include Younger, The Sex Lives of College Girls, New Girl, 13 Going On 30, and How To Be Single.
Play Games
Playing games is the best way to take your mind off stressful things. You can play Heads Up, Catchphrase, Cards Against Humanity, and Shanghai Rum.
No Phones (or Kids or Partners) Allowed
Make it a no phone evening, which means no emails or work calls allowed. Moreover, girls night is for the girls. So no boyfriends or kids allowed either. It becomes difficult to carve out time for yourself with a partner and children. We urge you to use this opportunity to recharge and reconnect with your friends.
Final Words
While going out is always an option, it can be a lot of work. Spending a night at home with your closest friends is a wonderful way to relax and catch up. We hope our tips will help you plan a perfect evening.