Baltimore is a great place to live and visit. There are so many things to do. If you are on a budget, maybe you just bought a new car from Reedman-Toll CDJ Springfieldl, located in Springfield, PA (about an hour and a half from Baltimore), here are fun free or almost free things to do in and around Baltimore. Enjoy these Free things to do in Baltimore.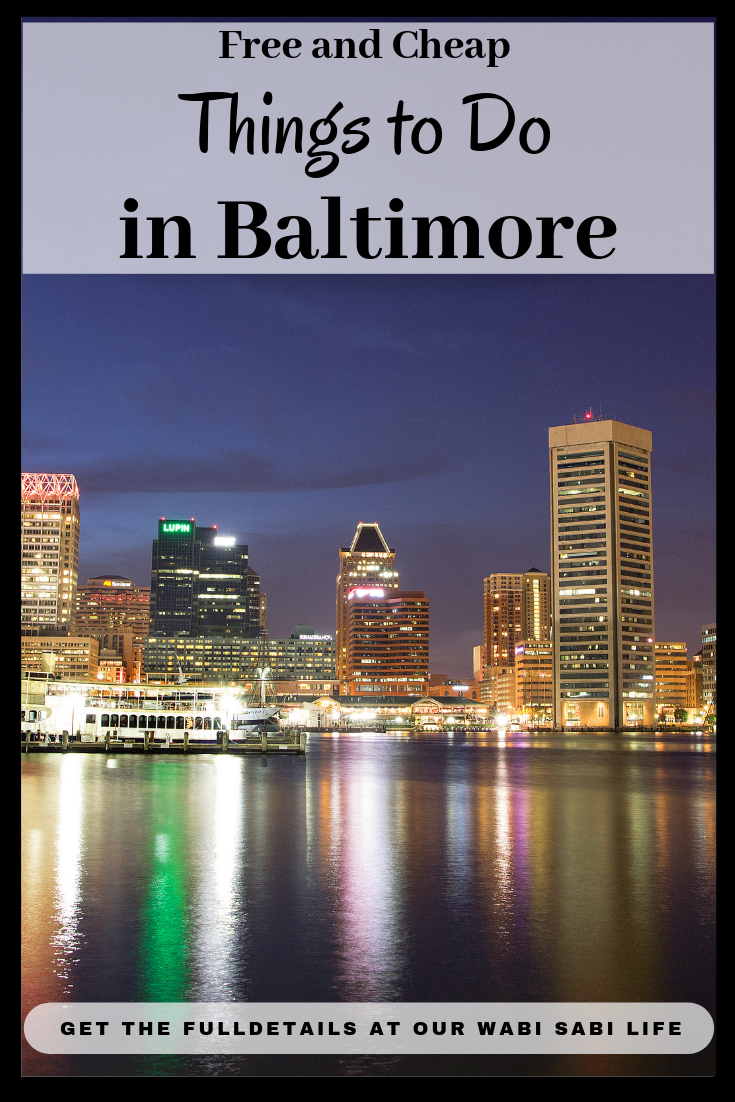 Fun Free Things to Do in Baltimore (And Almost Free)
When you are looking for things to do on a road trip or while you are driving around town, you will love these free or almost free things to do in Baltimore.
One of the most well-known writers, Edgar Allan Poe lived in Baltimore. Visit his gravesite and memorial, located inside the Westminster Hall and Burying Ground. For a small fee, you can also visit the Edgar Allan Poe House and Museum.
The Walters Art Museum
If you have an interest in ancient art from the 18th and 19th century including Asian and Islamic Art, medieval art and Renaissance and Baroque art, you want to visit the Walters Art Museum. Located near the Washington Monument, this is a free museum to visit. However, for some of the special exhibitions, a ticket is needed.
Cylburn Arboretum
The Cylburn Arboretum is a 207 acres nature preserve that is located within the Baltimore city limits. Featuring a Victorian mansion with watercolored painting that is surrounded by trails. The woodlands have native and non-native trees, plants and flowers.
Antique Row
Antique Row is the oldest district in the United States. Located on North Haward Street, it dates back to the 1840s. Well know on as Antique Row, taking a stroll while browsing the stores is free, it is likely that something in the stores will catch your attention.
Bromo Seltzer Arts Tower
Located in Downtown, one of the most recognizable structures, the Bromo Seltzer Arts Tower stands 15 stories tall. Built in 1911, it is the tallest building in Baltimore. The tower showcases local and regional arts. Explore the tower on a Saturday open house and take a guided tour to the clock room on the hour from 11:30 am-2:30 pm. A $5 donation is recommended.
More Things to Do in Baltimore