Looking for the best things to do in Baltimore, Maryland? From incredible museums and historical sites to amazing restaurants and nightlife, Baltimore has something for everyone. Here are some of the top attractions in this diverse city.
Family activities in Baltimore MD
With its historic neighborhoods, diverse attractions, and dynamic culture, it's no wonder that Baltimore is one of America's most visited cities. From outdoor activities to cultural landmarks, there are plenty of things to do in the city. Whether you're a local or visiting from out of town, here are some of the best ways to experience all that Baltimore has to offer.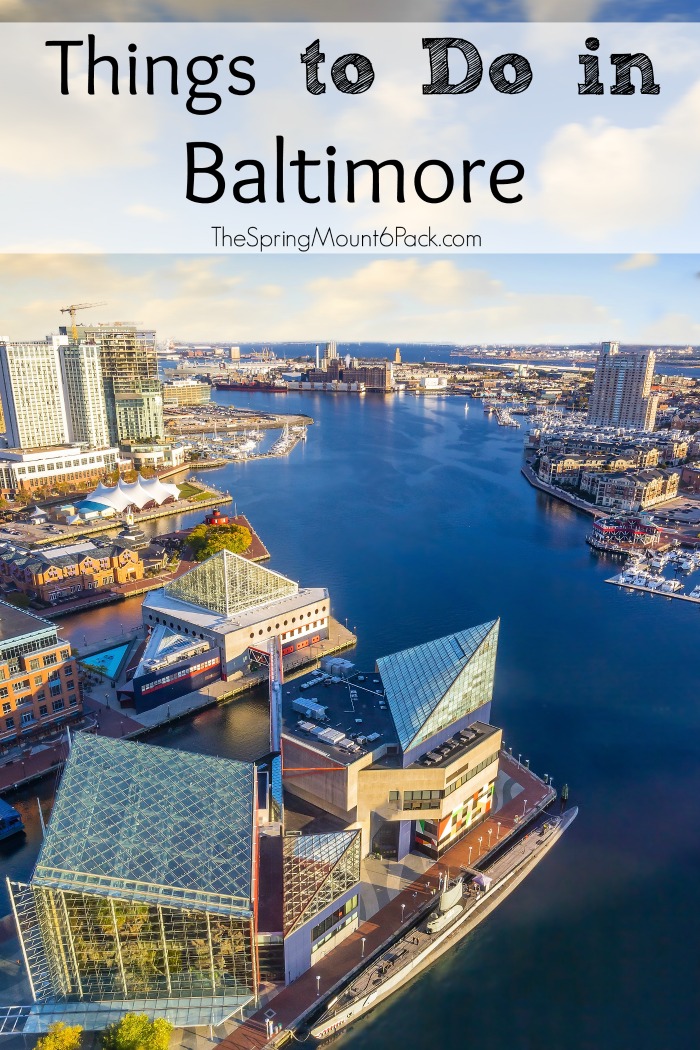 Are you looking for ideas on things to do in Baltimore?
Inner Harbor
No trip to Baltimore is complete without a visit to the Inner Harbor. This iconic waterfront area is lined with restaurants, parks, museums, galleries, and more. Take a stroll along the harbor walk and take in breathtaking views of the city skyline. Popular attractions include the National Aquarium—home to over 20,000 animals from sea turtles, jellyfish, sharks, and rays —and the Maryland Science Center— with its planetarium, observatory, 3D IMAX theater, and hands-on exhibits. Ripley's Believe it or not Museum offers oddities of all kinds and is a fun way to spend a few hours. Don't miss out on visiting USS Constellation – the last sail-only warship built by the US Navy. If you're feeling adventurous, hop aboard one of the many boats for a tour of the harbor.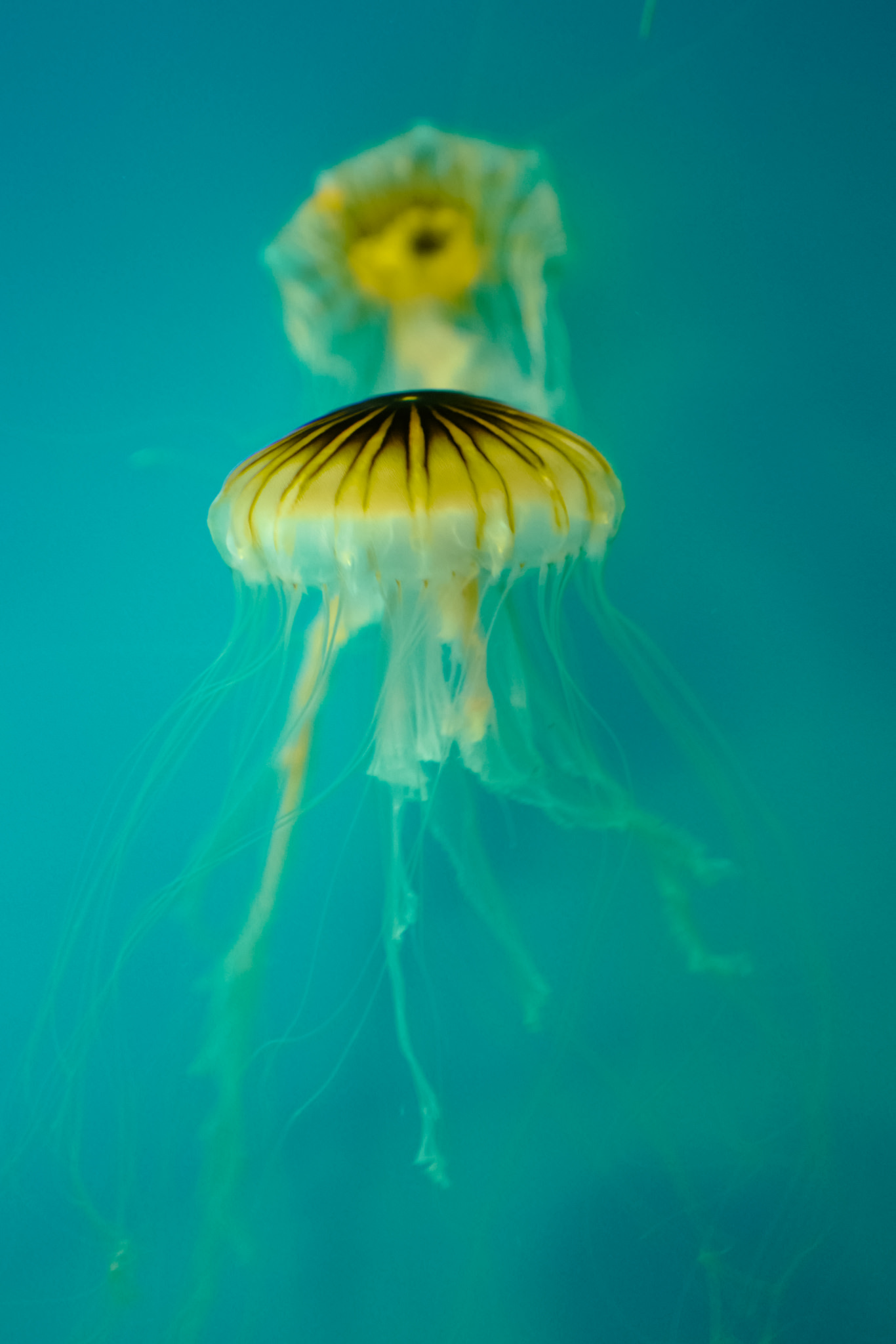 Baltimore Harbor
If you're looking for more laid-back activity, take a stroll along the Baltimore Harbor. Here you'll find amazing views of the city skyline and some of Baltimore's most iconic landmarks, like Federal Hill Park and the American Visionary Art Museum.
Baltimore Museums 
When it comes to things to do in Baltimore, everyone from art lovers to history buffs, there's something for everyone at one of Baltimore's many museums.
Visit the American Visionary Art Museum for an eclectic mix of outsider art.
Check out The Walters Art Museum for its extensive collection spanning thousands of years. Located in historic Mount Vernon, the Walters Art Museum is home to an incredible collection of art from around the world. It features works from ancient Egypt, Greece, and Rome as well as Renaissance and Baroque paintings, sculptures, and decorative arts. The museum also hosts a variety of special exhibitions throughout the year.
The Insect Zoo at the Baltimore Museum of Natural History is a unique and educational experience for visitors of all ages. Here you can learn about the natural world through live specimens from around the globe, like tarantulas, praying mantids, and even cockroaches!
Washington Monument – This is the first major monument created for George Washington. It was reopened in 2015, so now is a great time to visit it.
The Baltimore Maritime Museum has a real submarine, frigate, lightship, cutter, and 7 foot lighthouse.
At the Baltimore Museum of Industry, you can relive what it was like during the Industrial Revolution.
Baltimore Museum of Art – With more than 90,000 works of art, the Baltimore Museum of Art is one of the largest museums in America. It features ancient Egyptian, Greek, and Roman art as well as European and American masters like Monet and Picasso. The BMA also hosts a variety of special exhibitions throughout the year. Family Sundays is offered free every week.
Comic books are also something that fascinates kids and adults alike. Visiting Geppi's Entertainment Museum will allow you to explore a huge comic book and pop culture collection.
Other popular museums include The B&O Railroad Museum which houses one of America's oldest railroad collections as well as Fort McHenry National Monument and Historic Shrine—the birthplace of our national anthem "The Star-Spangled Banner".
Hit Up Camden Yards
Sports fans will love catching a Ravens or Orioles game at Camden Yards. Check out Preakness Stakes at Pimlico Race Course which is held every year on Black-Eyed Susan Day. It's a day full of horse races and festivities that celebrates Maryland's racing heritage.  
More Things to Do in Baltimore MD
The Maryland Zoo is also a great place to take the kid. It's a fun and learning experience to see all of the different animals.
If a hands-on approach is more your family's style, Port Discovery will not disappoint. Kids get to have all kinds of learning experiences while being able to learn about everything hands-on.
Make sure that you catch a puppet show that is sure to thrill everyone at Black Cherry Puppet Theater.
Take a Cake Decorating Class at Charm City Cakes – What is better than learning how to make cakes like those from Charm City Cakes? There are classes for kids and for adults. There are even private lessons available.
Ride miniature steam trains at the CALS Steam Preservation Society. I know that trains have always fascinated me from the time I was a child and they still do.
Antique trolleys are also something that strikes fascination while in Baltimore, so the Baltimore Streetcar Museum is super interesting to see exactly how they work.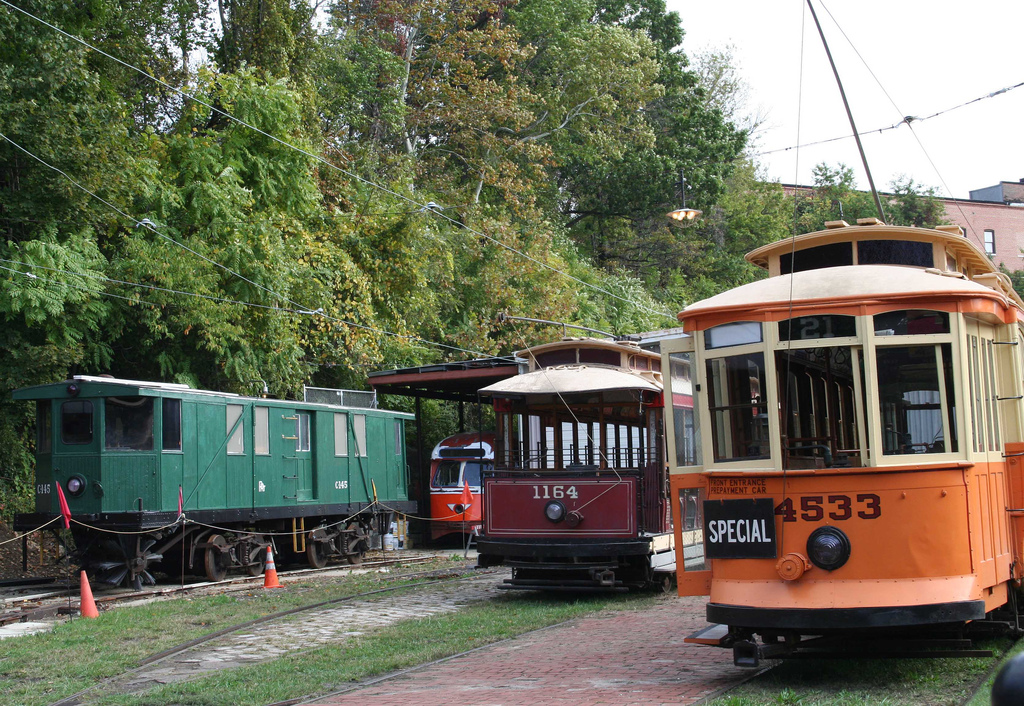 Get Some Food
For a unique dinner experience, check out The Mount Vernon Marketplace. Here you'll find some of the best food and drinks in the city from vendors like Soul Pizza, Graze Charcuterie, Sticky Rice, and Pinch Dumplings. You can also catch live music on some nights and enjoy the outdoor patio area.
For a fun night out, be sure to check out Mount Vernon's famous bars and clubs – many of which offer live music. The neighborhood is also home to the historic Hippodrome Theatre, where you can see Broadway shows and smaller plays.
No visit to Baltimore would be complete without stopping by The Pratt Street Ale House. This is one of the oldest bars in the city. Here you can enjoy delicious brews and pub fare while taking in some of the best views of downtown Baltimore.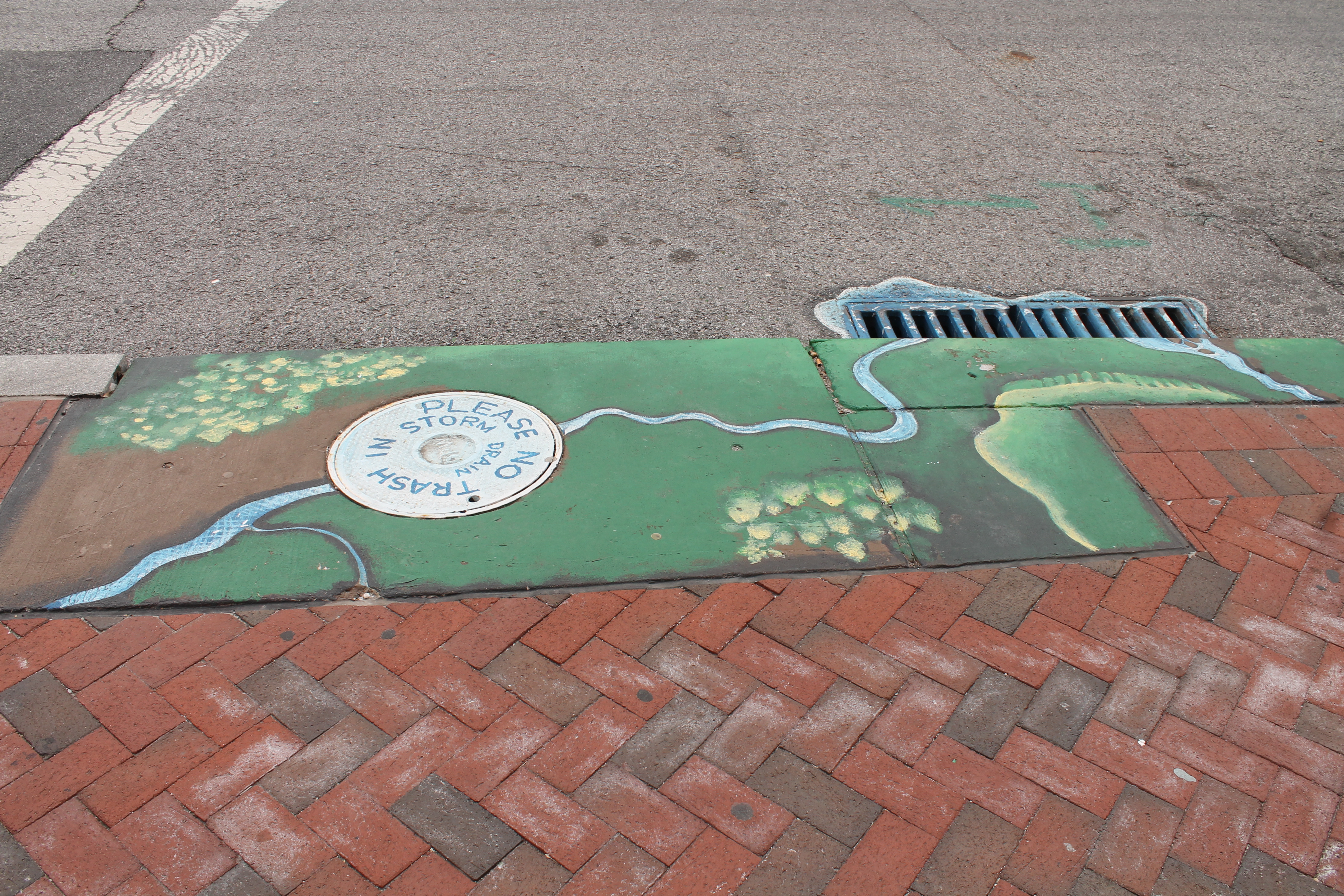 These are just a few of the many amazing things to do in Baltimore, Maryland. From incredible attractions to lively nightlife, you won't be disappointed with all this city has to offer!
Need more ideas?