Detroit, Michigan definitely gets recognition for dealing with automotive things in this country, like the development of new car technology and amazing dealerships. Wondering about things to do in Detroit. There is so much to see and explore when you are here including that culture of Henry Ford. There was so much opportunity started here and that continues to run though this spot. People love to visit because they get a sense of pride that something American made came from this place.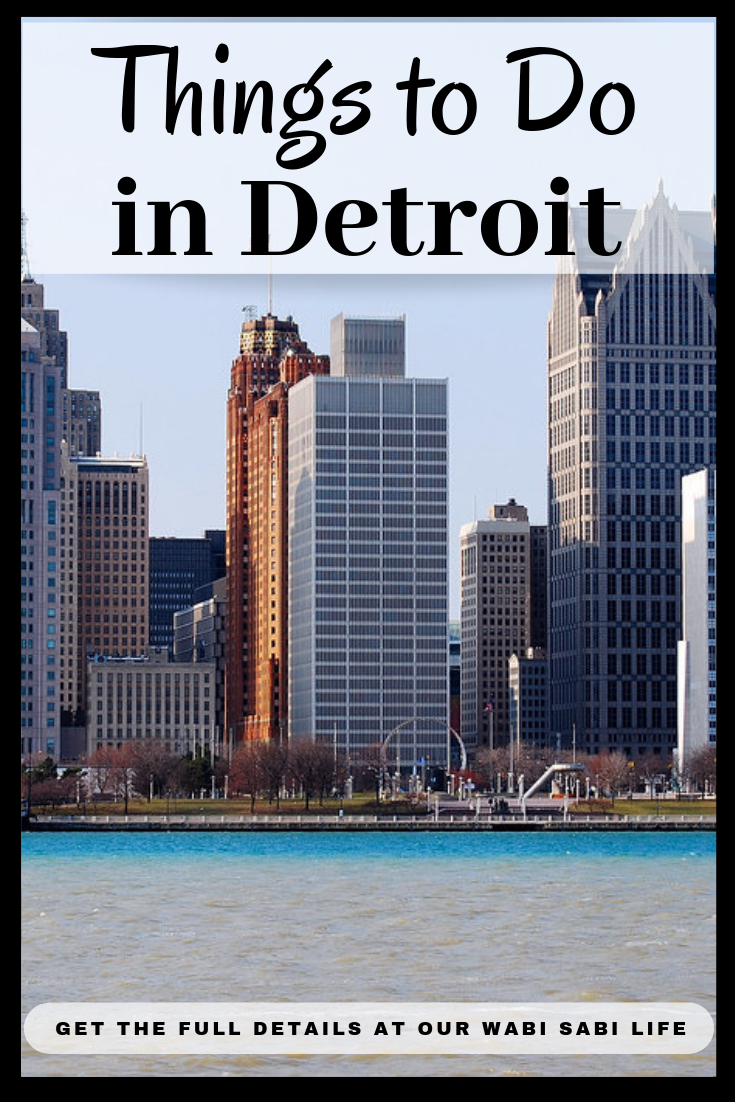 You will find tours and museums that you can enjoy if you are in and around the Detroit area. Kids and adults alike will be able to enjoy from the culture.
Things to Do in Detroit
This is a family-owned and operated riverboat tour business. They offer entertaining and also affordable cruises now for more than 20 years. Diamond Jack's has it's roots right here in Detroit and they are super proud of the Motor City that they come from. This is a purely Michigan company and they are so happy to be a part of the Detroit community.
Departing from Rivard Plaza June-Sept. Thu.-Sun. 1 p.m. and 3:30 p.m. No credit cards accepted however, so make sure that you plan accordingly when wanting to experience their tours.
Of course when in Detroit, you have to see the Henry Ford Museum. They have 3 must-see attractions. At The Henry Ford, discover America — the culture, inventions, people and can-do spirit — and hundreds of hands-on ways to explore it, enjoy it and be inspired by it.
Prepare to be astounded by these attractions: Henry Ford Museum of American Innovation, Greenfield Village and the Ford Rouge Factory Tour.
The Henry Ford Museum of American Innovation allows you to experience a lot of inspiration. From race cars to freedom rides, modular houses to microprocessors, the wide-ranging exhibits of the Henry Ford Museum of American Innovation bring you face to face with real things that have the power to inspire, inform and engage you in ways no image or description can do on its own.
Greenfield Village is an experience all in itself as well. You will get to experience firsthand the sights and sounds of America's fascinating formation and ingenuity. There are 300 years of American perseverance that serve to show you that absolutely anything is possible. You will be able to step foot into the lab where Thomas Edison had his lightbulb moment or the workshop of the Wright Brothers as they reached for the sky. You can also take a ride in a Model T or walk through 4 different working farms.
Ford Rouge Factory Tour also allows you to open the hood to technology that changed the world in America's manufacturing. You can get a look inside of the most iconic of the Ford's, the F-150, and see the concepts that made it possible.
Henry Ford Museum of American Innovation: daily 9:30 a.m.-5:00 p.m. Greenfield Village: April 15-Oct. 30
9:30 a.m.-5:00 p.m. daily; Oct. 31-Nov. 27
Fri.-Sun. 9:30 a.m.-5:00 p.m. Ford Rouge Factory Tour: Mon.-Sat. 9:30 a.m.-5:00 p.m. last tour leaves at 3 p.m.
Here you will get to discover the private estate of one of the most iconic automotive families. The architecture of the home will blow you away with it's lakefront gardens and grounds, historic cars and the best glimpse inside the Ford's lifestyle as they grew an industry here in Detroit.
There is a restaurant on site that you will be able to enjoy along with free parking.
Legoland Discovery Center Michigan is the ultimate indoor Lego playground where families with young children can enjoy a world of creativity, color and building fun! See Detroit-area landmarks made from millions of Lego bricks in Miniland and enjoy 2 Lego themed rides: Kingdom Quest and Merlin's Apprentice.
You will also be able to watch your favorite Lego characters come to life in the 4D Cinema, get hands-on with the thousands of Lego bricks in the build and play areas, then take a class from an expert builder in the Creative Workshop!
Please note that adults must be accompanied by a child in order to enter. Recommended for children ages 3-10.
Mon.-Sat. 10 a.m.-7 p.m.
Sun. 10 a.m.-4 p.m. Center remains open two hours after last admission. Open 365 days per year.
The Michigan Science Center will let minds of all ages be able to discover and explore. The appreciation for science, technology, engineering, and math will go wild as you are able to get creative in an environment that is all about learning.
You will want to check out the planetarium at the Michigan Science Center for an out of this world experience for all ages. Other exhibits at the Michigan Science Center include topics such as engineering, health, and wellness, motion and space.
Admission to this Science Center depends on what activities you want to take part in while you are there. There is a free option for a lot of activities. Other options start at only $6 a person, so this is a must-do that will not break the budget.
School year hours: Tue.–Fri. 10 a.m.–3 p.m.
Sat. 10 a.m.–5 p.m.
Sun. noon–5 p.m. Summer hours: Tue.-Fri. 10 a.m.-5 p.m.
Sat. 10 a.m.-5 p.m.
Sun. noon-5 p.m.
The Motown Museum is a museum that is going to be like no other that you have ever experienced. You will need to be prepared to sing and dance while you learn all about the greats when it comes to Motown. You will get immersed in the song and the culture as soon as you step foot into the museum.
This has been known for a long time as Hitsville USA and is the home of so many greats. The museum is the home of the world-famous Studio A, where The Temptations, Marvin Gaye and countless others recorded with the Funk Brothers. Group rates available for 20 or more visitors.
You won't want to leave without stopping in the gift shop to buy the greatest hits CD. It's a truly immersive experience that will be talked about for a long time to come.
May-Sep. Tue.-Fri. 10 a.m.-6 p.m.
Sat. 10 a.m.-8 p.m.
Sun. 10 a.m.-6 p.m. Oct.-April Tue.-Sat 10 a.m.-6 p.m.
Visiting Detroit is going to be a cultural experience in any way that you look at it. No matter if you want the history of the Fords or of the music that makes the Detroit area what it is, there is something for everyone to enjoy. Learning and creativity is sparked here in the city that is full of innovation.