With its hustle and bustle and sightseeing features to tickle anyone's fancy New York is one of the top destinations for a lot of city-loving travellers. New York City is alive by day but becomes an even more exciting place once the sun goes down. After all, it's being said that the city that never sleeps.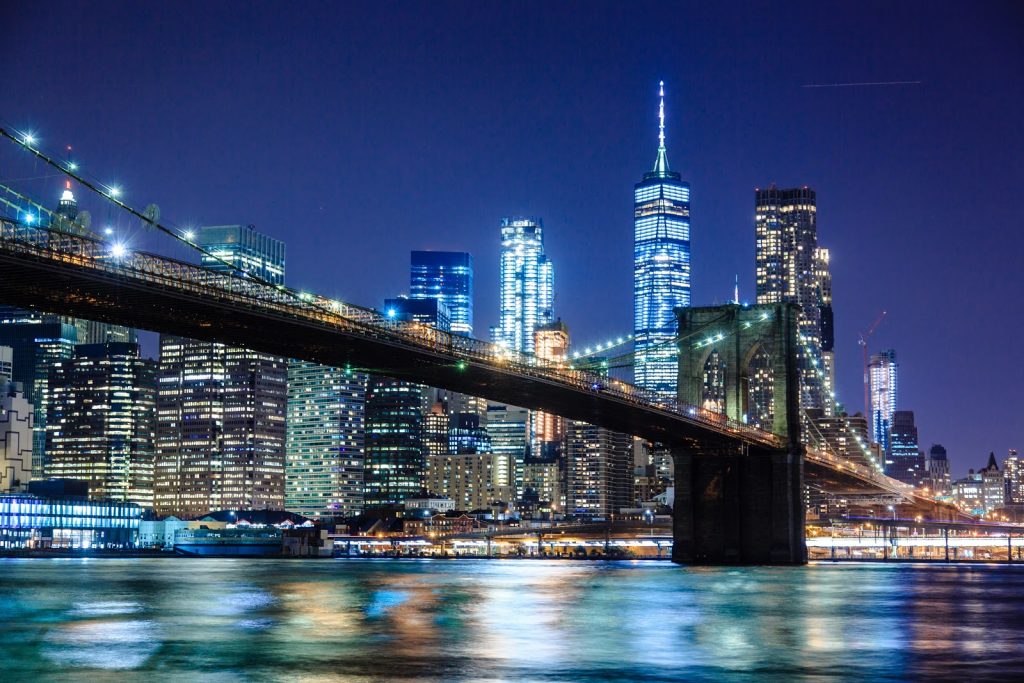 Photo by Michał Ludwiczak from Pexels
With so much to see and do it's no wonder that NYC is so popular but what is there to do once the sun goes down? Have a look below at some of the top activities for you to try:
The Ferry

The Staten Island Ferry travels between St. George on Staten Island and Whitehall Street on lower Manhattan. The views are not only stunning but also offer the much-wanted Instagram photo opportunities. The Statue of Liberty and Ellis Island, of course, taking centre stage. The ferry runs right through the evening which offers a fantastic budget way to see the lights of the Lower Manhattan skyline, what could be better than that?

Broadway

Is a trip to New York even complete without spending an evening at a Broadway show? Something that a lot of New York visitor forget to add their list of experiences is an evening out with a show to enjoy, which is surprising as they're world-famous for being an unmissable experience. So why not have a look at some of the latest broadway shows and get dressed up for an unforgettable night in the city of lights.

Related: Your Guide To Making The Most Of Family Time
Art Night

It's said that the best things in life are free. This is why you should take advantage of the entertainment in town at the Bronx Museum of the Arts. They have something different on a show each month so you never know what you're going to see. This means it makes a fantastic evening for repeat visitors. They have entertainment that includes anything from DJ sets to live jazz bands, question and answers with experts and video displays. Definitely, something to add to your list that not everyone would think to try.

A Night At The Museum

Ok, so you're not likely to experience it the same as you would in the movie, however, the museums of New York really do come to life at night. You can explore the Brooklyn Museum until 11 pm every first Saturday. Just take a wander through, it's completely free.

A Bit Of Bowling

Why not spend an evening at Brooklyn Bowl? It's a music venue, bowling alley and restaurant rolled into one. So your whole evening in one place, perfect for avoiding late-night taxi prices. With Blue Ribbon fried chicken and locally brewed beer, you're in for a real treat. The bowling lanes are right next to the stage so you can enjoy the music while you play. If you go on a Sunday you get up to fifty percent off too.
These are just a few ways that you can enjoy New York and stick to a budget, do you have any other activities that you should try? Please share them in the comments below.
More Things to Do in NYC
Things to do in Central Park, New York
Things to Do in Times Square
5 Exciting Things to Do in New York for Some Family Fun
Short Day Trip Ideas from New York City
Free Children's Museums in New York City
Building Up Fun at LegoLand in New York
Weird Things to Do in New York City
Free Things to do in New York City
Get more Our Wabi Sabi Life Travel Posts Here