I received  coupons for free pizza from Red Baron to try their new flavors. All thoughts and opinions are my own.
I am a busy mom. I mean, with 4 kids, all on their own schedule, and being summer time we are all over the place even more. There is cheer leading, horse back riding, swimming at the pool, playing at the park, taking each kid from friend to friend's house, and everything else.
Most nights we have a home cooked meal, but there are some nights, that is just not happening. So I need something that I can throw into the oven, no prep work, no nothing. But the problem with those foods, is that it is usually too expensive. I need something that is going to come close to costing me the same as if I had made it myself.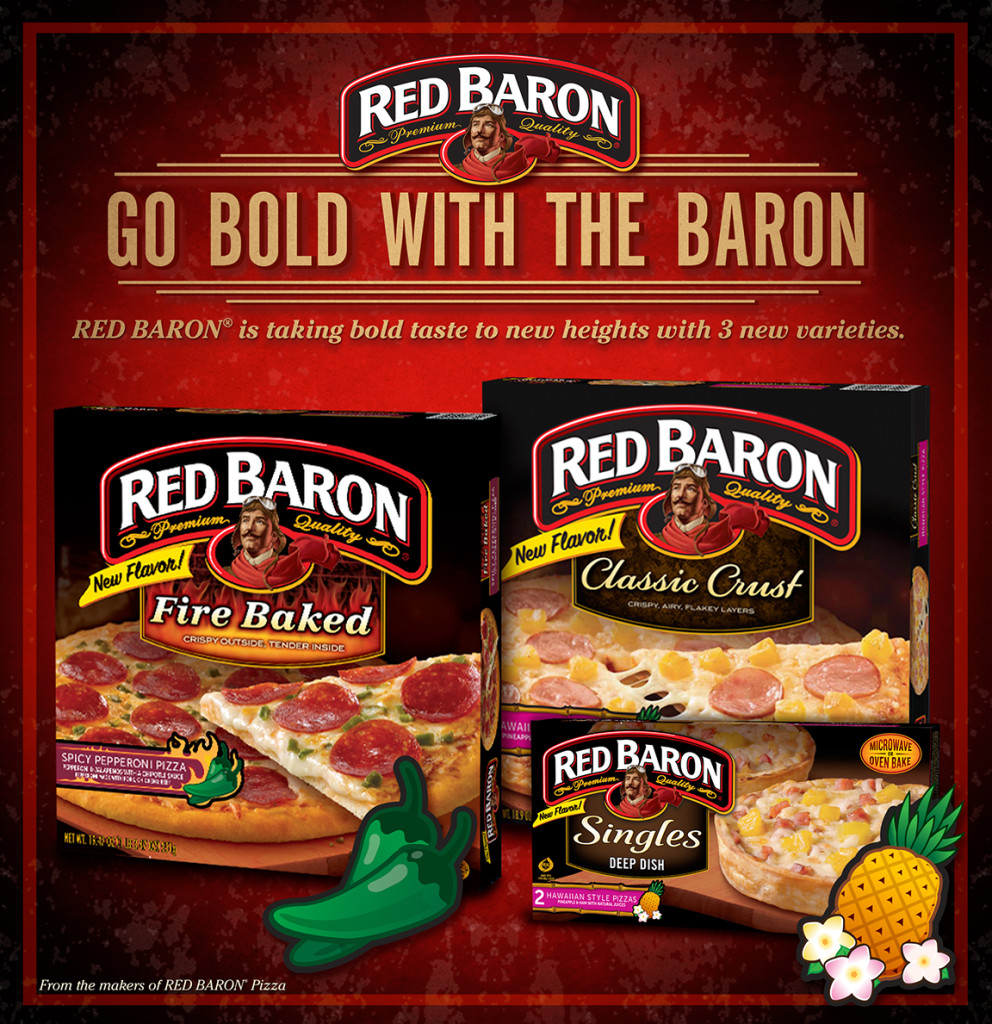 Red Baron offers great pizza, at a really great price. And now they have come out with new flavors. Classic Crust Hawaiian Style, Fire Baked Spicy Pepperoni (with Jalapenos) and Deep Dish Singles Hawaiian varieties. Don't they sounds amazing?
While we were on vacation at my mom's, in NC, we were looking for something have for dinner one night after coming home late from the beach. It was great because I could open the box throw it in the oven and it was done by the time most of the kids were done getting showers.
Now if this sounds super yummy to you, and you are anxious to try then I have a giveaway for you. One lucky US reader will win 2 coupons to get free pizza from your local grocery. Giveaway ends 8/28 at 11:59 pm est.