Every parent has been there. Those terrible 2's and 3's. Most temper tantrums come out of no where and parents are often left wondering how they can get them to stop. Temper tantrums might differ from child to child, some involve screaming and kicking, other involve stomping and throwing things.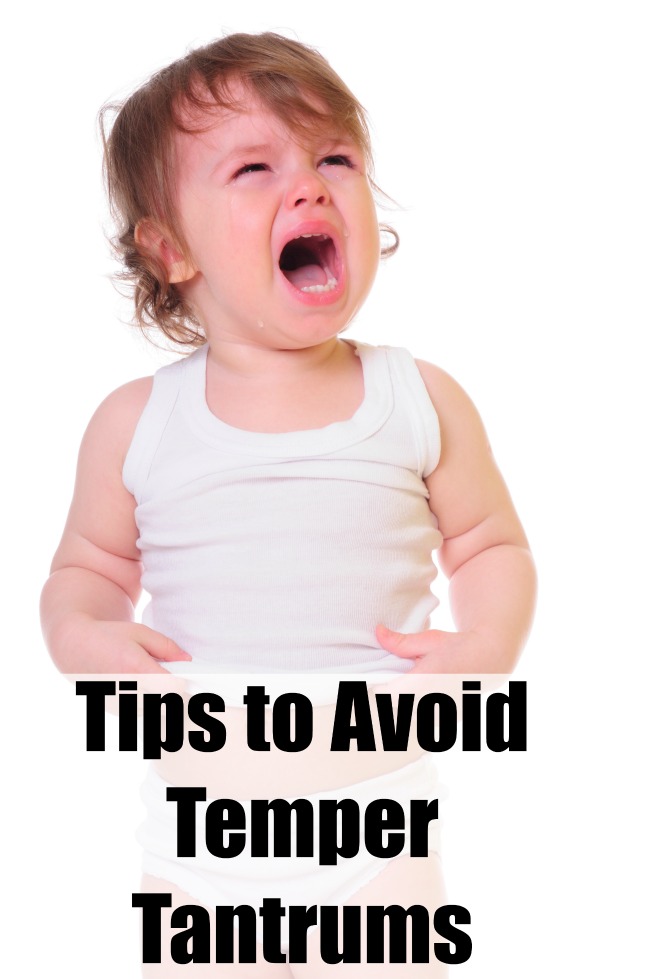 The biggest reason that children have temper tantrums is the child is frustrated. Kids get frustrated easily while they are working on their communication skills. The 2nd reason kids get frustrated and end up throwing a tantrum is because they are trying to show that they are unhappy with the lack of control over their world.
There are some things that can be temper tantrum triggers for children. For some kids, it is as simple as Will I get what I want (whether it is a special snack or a new toy) if I scream loud enough. For other kids, they are reacting to the situation. Some kids do not handle change well, do not like a new surrounding, or because they child is hyper active or just plan moody. Other tantrums are caused because of hunger or because the child is tired.
There are simple ways to keep tantrums to a minimum. The first and most important way to stave off temper tantrums is to be consistent. Create a daily routine that kids can count on. It helps when kids know what to expect. Try to have the same time for kids to nap and to go to bed. Have limits on what is acceptable and what is not. When children know what to expect each day, what they can and can not do and what to expect when they do not follow the rules, children tend to have less tantrums. It doesn't mean that the child won't try, just to see what works and what doesn't work.
Make a plan. If you are going to be out during meal time, pack a snack for your child. If you know you are going to be stuck in a non-fun situation, like standing in line or sitting in an office. Bring something that the child enjoys. Bring a small toy. Let the child play on an electronic if that is age appropriate for them. Even something as simple as pen and paper, can help when children are waiting.
Teach children to use their words. If a child can say a few simple words, it can eliminate the child getting frustrated. If the child can't say the words, teach them sign language. There are simple signs that can be a huge way to help parents and children have a tantrum free day. Look online to find simple kids videos that teach those signs.
Help kids make choices. For things that a child can choose, like which shirt do you want to wear or what do you want to drink, let the child decide. But only give 2 choices. It keeps the decision easy, while letting the child have some control over their own world. Too many choices can overwhelm a child and lead to a tantrum.
When a child does something good, or makes a decision that would have ended in tears before, praise the good behavior. Spend extra time, give the child a hug and say great job, or let the child do something special when they follow directions or shares a favorite toy.
Avoid trigger. If you know that a child will beg for candy at the store, stay out of the candy aisle. If the child doesn't like to share a favorite toy, and a friend is over, explain to your child that this toy should stay away while the friend is over. If a child has trouble staying still while waiting for food to come at the restaurant, ask them to bring the food early, or bring something extra for the child to focus on.
There is never a sure fire way to avoid all tantrums. It comes with the age. But there are certainly ways to ease the amount and severity of the tantrums.