Top 5 Frugal Travel Tips
Many people want to travel but opt to stay home, worrying that they'll blow their savings by exploring the world. Luckily, it's possible to enjoy outstanding savings, even while making your way to international destinations – just by thinking outside the traditional "box." Here are five top tips for frugal travel: Whether you use them all or try just one or two, you'll have more money in your pockets once your journey has come to an end.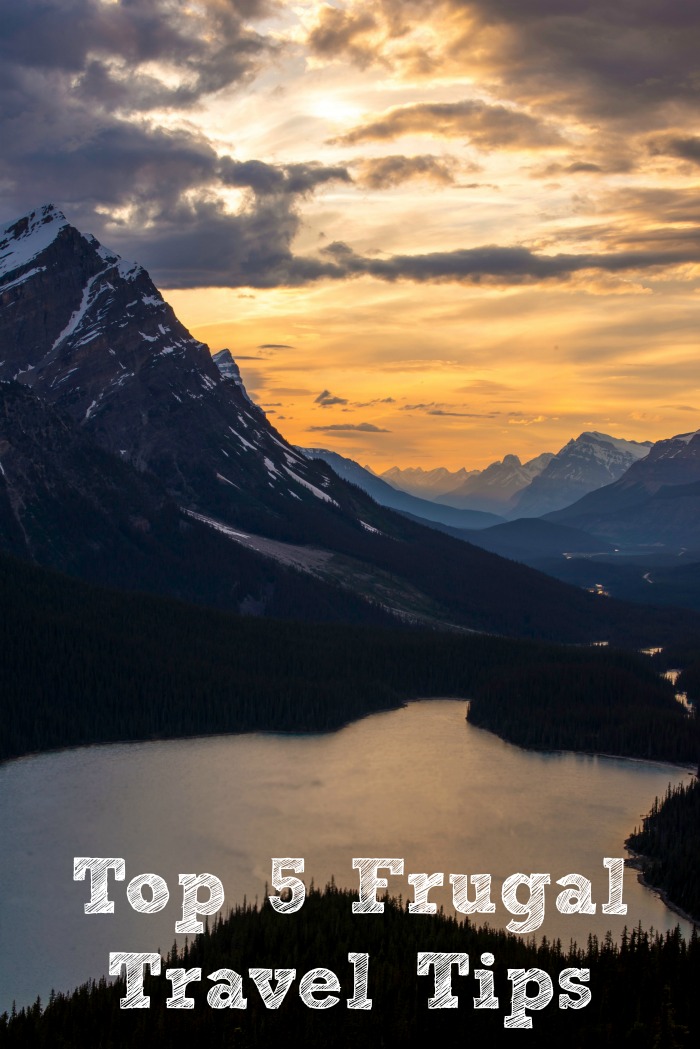 1: Take lots of time to plan.
All too often, travelers rush through the planning phase of their trip, missing money-saving opportunities along the way. There are a few reasons to plan months or even more than a year in advance if at all possible:
You can often lock in great rates on air travel, all-inclusive travel and tour packages, and more.
You can create a budget-friendly itinerary complete with ideas for free and cheap entertainment and attractions.
You'll be well-versed in ways to save money once you arrive at your destination, i.e. which discount cards and discount programs are available as well as how and where to use them.
You will gain insight into the cheapest times to travel to and through your desired destination; for example, you'll be very likely to save money when you travel outside peak tourist seasons.
2: Avoid paying full price for essentials.
If you want to save on basics like accommodations and phone calls, it pays to be a penny pincher. In some cases you'll save hundreds of dollars; in others, your savings will be counted in tens. Either way, being frugal has its rewards, particularly over the course of a vacation. Some ideas:
Go the non-traditional route when it comes to accommodations. Couchsurfing, house swapping, camping, and Airbnb are a few options that tend to cost very little, particularly when compared with the costs associated with traditional hotel rooms. Be sure to see what amenities are provided as you plan. Do check references if you're planning to stay with private parties.
Avoid pricey phone calls with Viber Out. This free app installs on your smartphone, tablet, or laptop, and lets you use the internet to make calls instead of paying for roaming fees or costly calling cards. Calls are free when made to others who use the app, and calls to non-users as well as landlines are just pennies. You can use the service anywhere an internet connection is available.
Look for freebies and discounts at locations you plan to visit. This calls for some planning, but is almost certain to pay off depending on your desired destination.
3: Stick to a simple, basic eating plan.
While it's likely that you'll feel the urge to splurge at least a few times during your trip, the savings will add up if you opt to shop for simple foods and eat them on the go. Shop where the locals do, and you'll spend even less.
You get a big bonus if you opt for a non-traditional lodgings situation that also includes access to a kitchen: You can cook your own meals and eat just as well as you do at home. You can even pack energy bars and lunches to take along on your adventures, sticking to your usual healthy diet and avoiding all the added fat and calories found in typical restaurant meals.
If you're just dying to try some local fare, consider enjoying it at lunchtime, when menu prices tend to be a little bit lower.
4: Seek free and low-cost entertainment.
Most communities offer free and low-cost attractions, including museums, art galleries, and more. You might be amazed to discover that some of the world's top museums are free: All the Smithsonian Institute museums in Washington, DC are free to visit, and so are most museums in London. These are just a few examples: Conduct a bit of research and you'll find some incredible ways to enjoy yourself without breaking the bank.
5: Save as much as possible on air travel.
There are quite a few ways to save money on air travel. Rates vary from one site to the next, so do be sure to conduct research while you make decisions about how to fly frugally. Some time-tested tips for air travel savings include:
Book flights in advance, particularly in January, when many airlines have sales; alternately, look for last-minute deals. Both tactics can help you save a bundle.
Pack light and be sure to weigh your luggage at home before heading for the airport
Wear your bulkiest items to the airport and save space in your luggage for lighter items. Layer your clothes, wear hiking boots, and put heavy items in your purse or carry-on.
Don't pay extra for horrible airline food. Pack your own snacks!
Sources:
https://www.wikihow.com/Travel-on-a-Very-Limited-Budget
http://www.frugalwanderer.com/
https://www.thezebra.com/insurance-news/3003/frugal-travel/
https://www.frugaltravelguy.com/2014/04/133-travel-tips-from-frugal-travel-guy-readers.html