Thank you Aradhana for this great guest post. Please see the author's bio at the end of the article.
I consider myself extremely lucky to have kids who love outdoor adventure and sports. Their high energy level inspires me on days when I feel like skipping the gym or my morning run! Their enthusiasm and excitement bring a smile to my face even on the worst kind of days. It's extremely therapeutic being surrounded by such positive forces like my little ones. There are, however, days when the outdoors just aren't the right outlet for my kids to spend their high energy levels. There are days when it's too sunny or those when it's pouring cats and dogs. There are days when both mommy and daddy are too busy to drive their little angels to the playground, and there are those, when they are both plain tired. It's during times like such that these fun activities work wonderfully to keep my adorable duo engaged and happy. Here are the top five ideas to help your kids love the indoors as much as they love outdoors: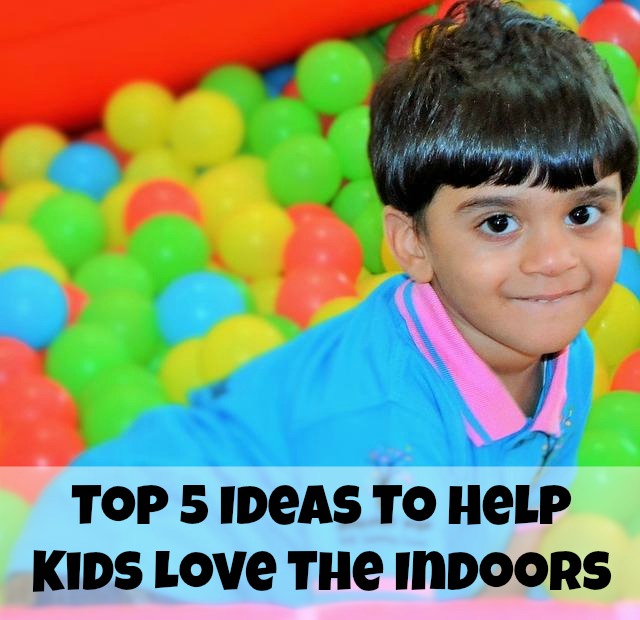 Yoga-Mat Hopscotch – 
When I started practicing yoga, I didn't think that my yoga mat could also make such an entertaining activity for my kids! All you need to do is draw a hopscotch grid on a yoga mat using a few colored chalks, and you have a fun activity ready, in less than two minutes. Not only is this activity a great way for your kids to keep busy, but it also contributes to their physical coordination,, ability to balance and attention to detail. Here's promising some fuss-free-fun!
Scavenger Hunt – 
If I had to pick one activity that is super versatile and has stood the test of time, I'd surely place my votes on a scavenger hunt. Prepare a list of random (unbreakable) objects around the house such as a candy, a pencil, an eraser, etc. for your kids to look for. You could set a boundary within which your kids should confine their hunt. This activity will improve their concentration levels and will keep them thoroughly entertained. You can give your little ones yummy treats on finishing the hunt.
Obstacle Course – 
Turn your children's room into an enjoyable obstacle course with just a few household essentials. Watch your kids jump over pillow mountains and crawl under a row of chairs. See them compete in a competition and then balance their way on a beam made up of rolled towels. Along with a lot of giggles and excitement, this activity will also offer a way to improve your kids' control, coordination, and balance. To make this activity more thrilling and competitive, you can time it too!
Paper Toss – 
I can't get enough of how effortless yet entertaining this activity is (even for me)! Let your kids gear up for a fun-filled a paper tossing championship right in their room. All you need are two waste paper baskets and tons of crumpled paper balls. Set the timer and let your little ones throw as many paper balls as they can into their respective baskets for one minute. The one who throws more paper balls into their basket, wins the round. Repeat until your kids get bored and tired (chances of both happening are highly unlikely).
Ball Pit – 
This activity is for the slightly younger ones (my daughter loves it). The Ball Pit is a highly fun sensory play experience for kids, and you can build one right at your home. All you need is an inflatable kids' swimming pool or a large carton (big enough to fit a kid) and lots of colorful plastic balls. Fill the carton or the swimming pool with lots of balls and let your little one roll, jump, throw and splash the balls in the ball pit. You can also ask your kid to identify the colors of the balls and clap each time he or she is right.
Watch your kids have a delightful experience with these simple yet amusing indoor activities. Do let me know which activity you're first planning to try with your little ones!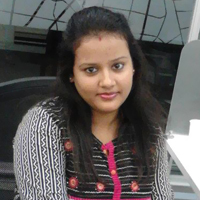 Author Bio
Aradhana is from India. She is a veteran writer on topics concerning parenting, child nutrition, wellness, health and lifestyle. As a regular contributor to popular sites like Huffington Post, Natural news, Elephant journal, Thehealthsite, Naturally Savvy, Curejoy and MomJunction.com, Aradhana writes to inspire and motivate people to adopt healthy habits and live a stress-free lifestyle.