There is something absolutely majestic and inspiring about waterfalls. While most require quite a hike in to get to the best viewpoint, some are less than a mile from the closest parking spot. If you're planning to visit one of these waterfalls, it's best not to visit on a rainy day. In fact, after it rains, some waterfalls are muddy and brown rather than their normal crystal blue. Keep weather in mind while planning!

If you're looking for even more vacation or road trip ideas, check out National Geographic's Secret Journeys of a Lifetime and Destinations of a Lifetime. Life is too short not to travel!
6 waterfalls in the US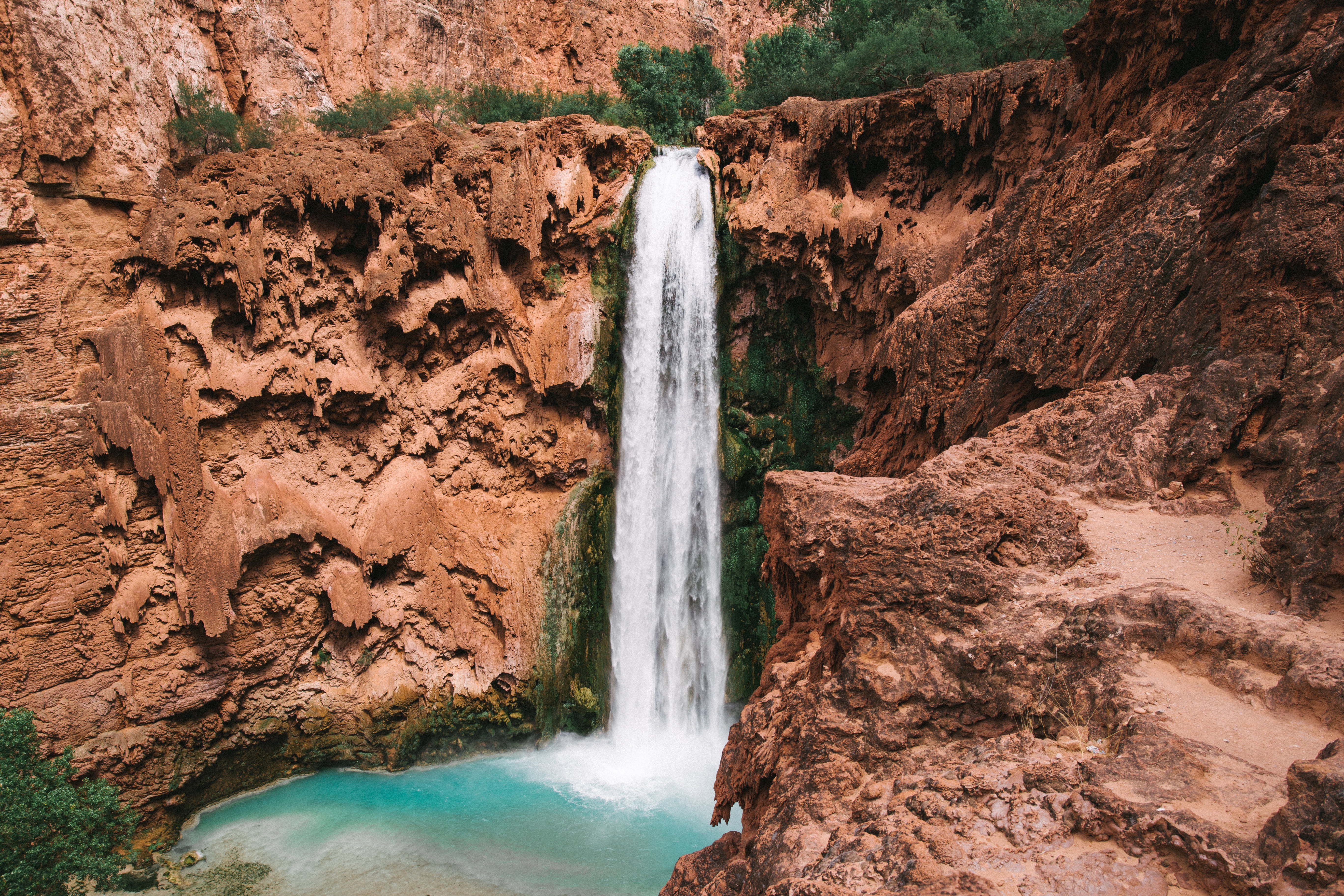 Havasu Falls, Arizona
It's difficult to get to Havasu Falls, but by all accounts, it's 110% worth it. You'll need to start the hike very early in the morning (like 4-5AM), because it's blazing hot by 9AM. The 8-mile hike is pretty flat, but it's long. Once you arrive at the campground area, you still have two more miles to hike. Get some food at the restaurant, enjoy a little wi-fi, and be on your way.
The crystal blue water oasis makes Havasu Falls worth hiking to. It truly is paradise! One of the best parts about it? It's a year-round destination because Arizona has stunning weather. A permit is required and can be quite difficult to obtain, because only a select number are available and the demand is so high. Many book their trip a year in advance.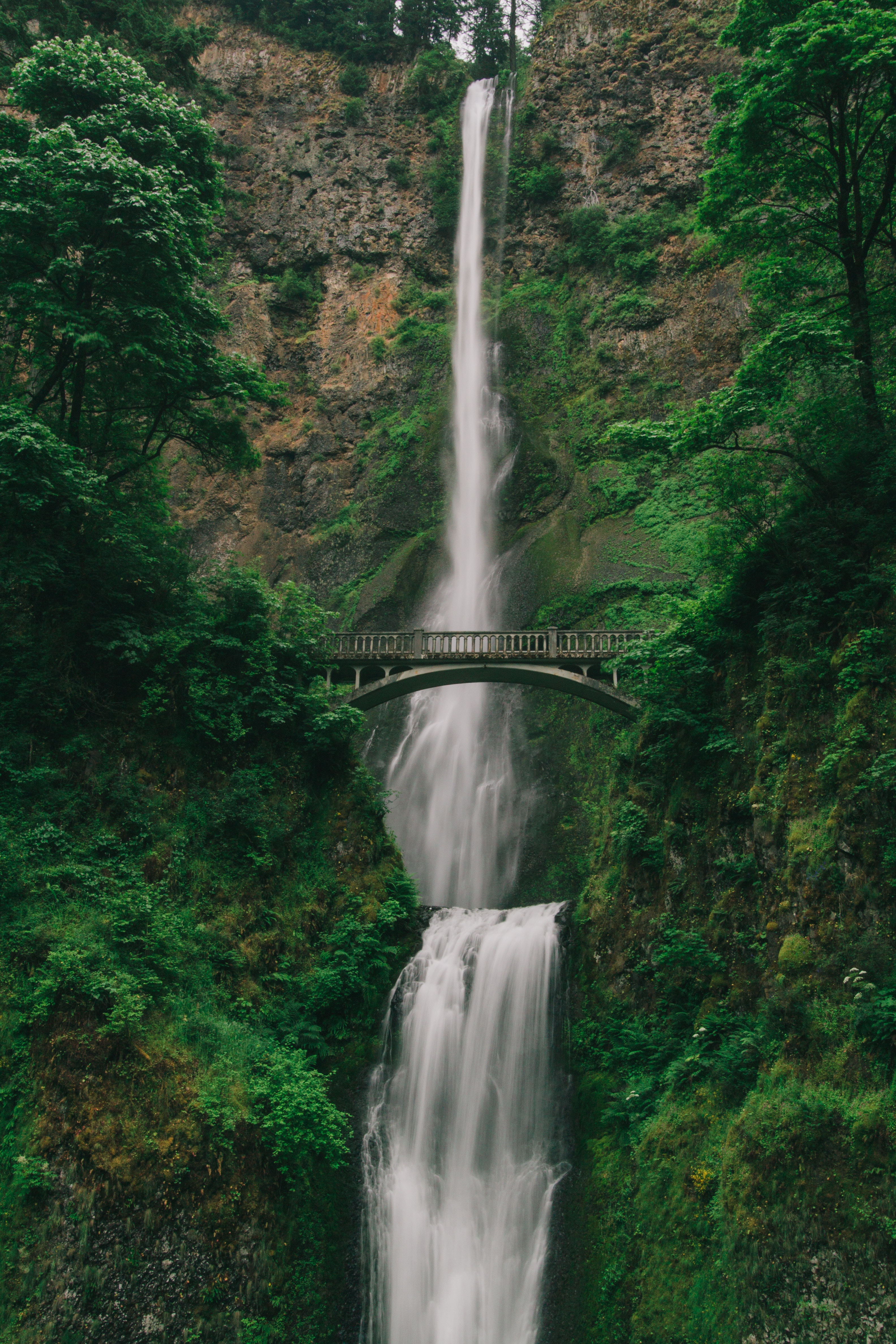 Multnomah Falls, Oregon
A peaceful and easy hike with unforgettable views, Multnomah Falls is the perfect destination for beginner hikers – and even kids. It's amazing to me that it's only a mile long hike to get up close and personal with such a beautiful waterfall.
Bridalveil Fall, Yosemite
Yosemite is home to so many beauties, it'd be impossible to count them! One of them is Bridalveil Fall, a year-round 620-foot waterfall escape. A ¼-mile paved walkway leads to the base of the waterfall, making it wheelchair accessible.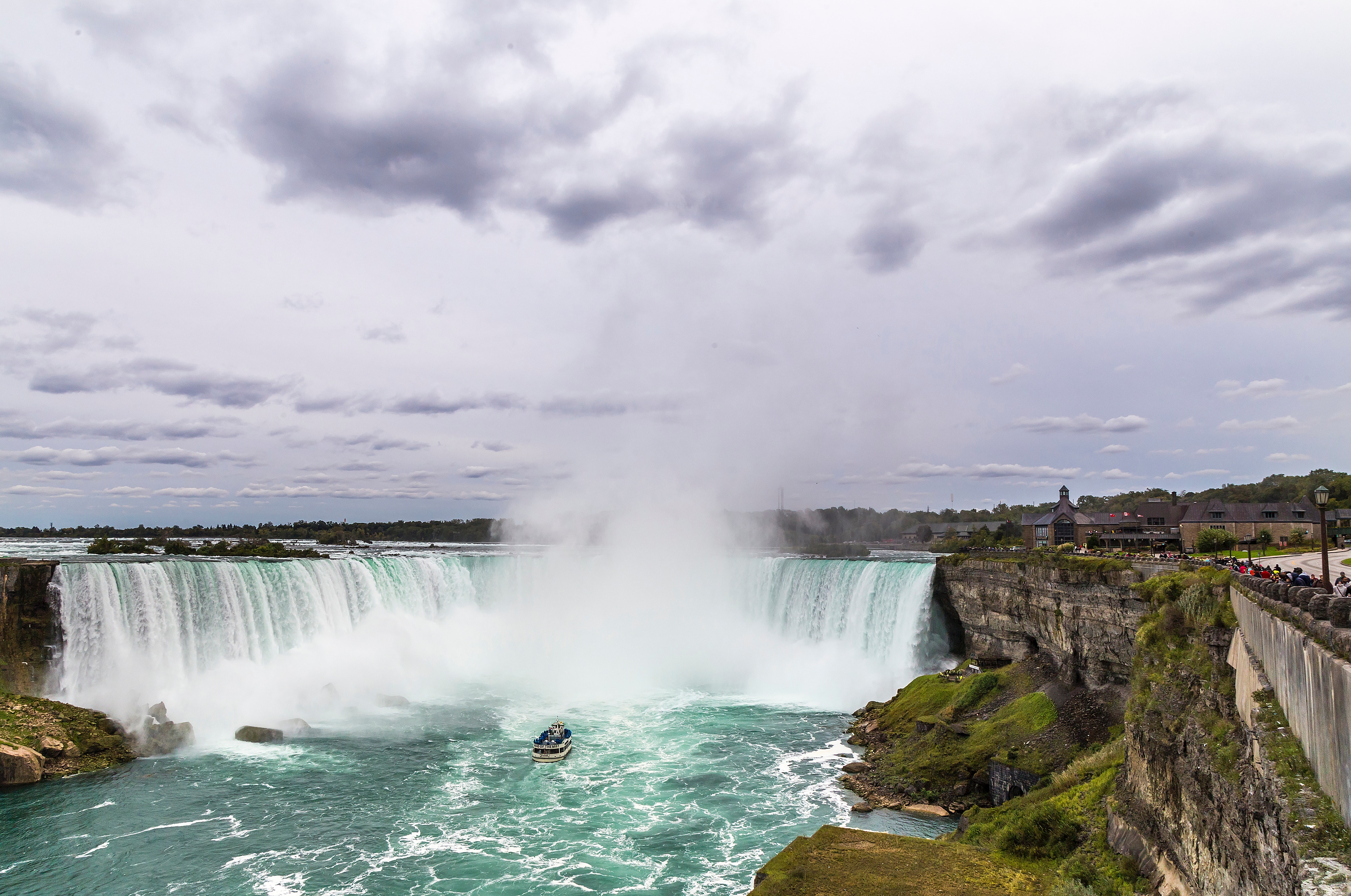 Niagara Falls, New York/Canada
You've most likely heard of Niagara Falls, unless you live under a rock! It's one of the most famous waterfalls in the world. Niagara Falls is more commercialized than some of the other waterfalls on this list, simply because it's a huge tourist attraction for folks from all over the world. You'll need your passport if you want to visit on the Ontario, Canada side, but the New York side is great, too!
Cummins Falls, Tennessee
Cummins Falls is a beautiful paradise located in central Tennessee. The trails to get there are only about a mile long, and lead to the 75-foot waterfall with a wide pool at the base. The trail is not recommended for small children because of its rough, uneven terrain. Even though the trail isn't that long, you'll want to make sure you wear good hiking shoes or boots.
Burney Falls, California
Once referred to as the "eighth wonder of the world" by Theodore Roosevelt, Burney Falls is such a sight to see! The hike is easy enough for beginners, and is pretty short (just a little over a mile loop). The hike is perfect for photography along the way, too.
California has so many picturesque waterfalls to see, I would love to take a waterfall trip around the state! Between the waterfalls and the coastline, it's the perfect road trip idea.