Everyone wants to have beautifully behaved children but it can sometimes be an uphill struggle to get there. If you want to make sure that they are always as happy and as healthy as possible then you will need to put the work in to nurture them. Here are some top tips to help you with the mammoth task of instilling good habits in your children.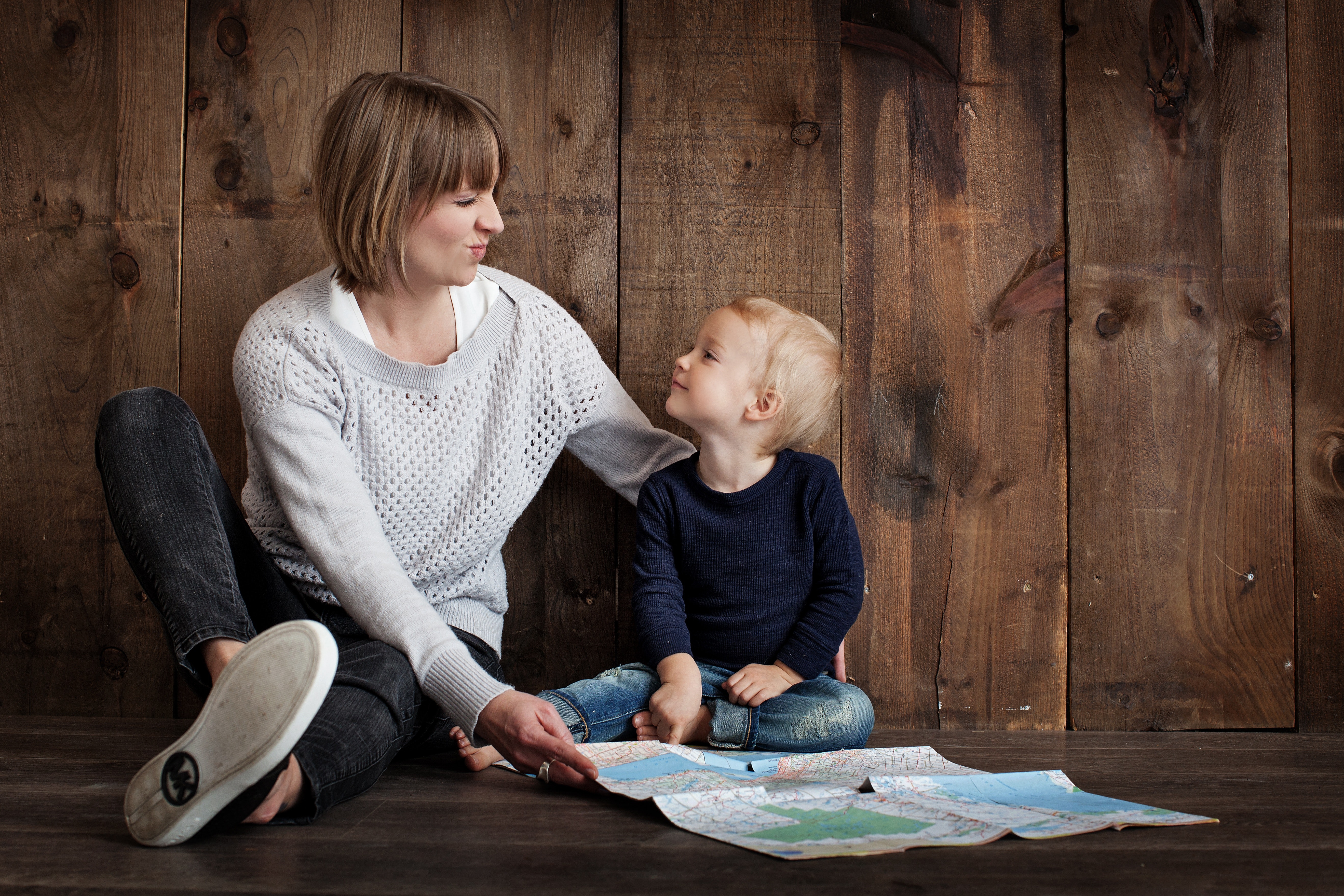 Lead by Example
One of the best things you can do when you are trying to instill good habits in your children is to always lead by example. Your children are like sponges and they soak up everything you give them about how to behave. If you act like the sort of adult you want them to be, chances are they will follow your example by themselves.
Don't Be a Hypocrite
As we said, children notice everything. If you give them one rule and then you or your partner break that rule yourselves, all it is going to do is build resentment between you and your child. For example, if you tell your children that they cannot put their feet on the coffee table but your partner does it all the time, this is not good. The situation encourages your children to question why they are not allowed to do it when someone else is and it might cause them to act out in other areas.
By establishing house rules which everyone needs to follow; regardless of age or status in the family, you will be able to encourage nice habits in your children.
Control Your Own Vices
You might have picked up some habits in your life which you are not particularly proud of and you might not want to expose your children to them while they are young. Try to minimize the amount of exposure your younger children get to these vices and have a civil and adult conversation with your older ones about it.
For example, if you are a smoker, you may want to consider buying a compact vape kit so you can discreetly get your nicotine fix without resorting to having cigarettes lying around the house. Grey Haze have a variation on the traditional vaporizer which looks discreet enough that your children may not question what it is.
Make Sure They Understand Why Their Actions Might Be Wrong
When a child misbehaves, you should take the time to teach them why what they have done is wrong. Merely punishing them for their actions does not get to the root of the problem and it might not fix it.
Say you put your child in time out for hitting a sibling. Did you find out why they hit them? They might have been provoked into doing it. That then requires two different lessons, "Why we shouldn't torment our siblings," to the one who got hit, and "Why we shouldn't hit, even when we are upset," to the initial culprit. If you can take the time to calmly address issues as they occur, you are more likely to notice a positive outcome following bad behavior.
Get Them to Help with Little Chores
Before you know it, you might have a house full of teenagers who don't want to help out. If you want to avoid this happening, one of the easiest ways to do so is to get them to help out with little chores when they are small. Get them to help in the kitchen to encourage a love of cooking. Smaller hands can help with stirring and measuring while bigger ones can watch pots and set the table.
If you need them to tidy up a bit, try to think of a fun game to go with it. For example, you could give the child each a basket to fill while tidying and the one who does it quickest wins. Little things like this will teach them about the importance of doing chores and helping out around the home. It will have a lasting impact on them and is much easier to do when they are little instead of forcing them to help out when they are older.
In It for the Long Haul
Teaching good habits to children is not something which happens overnight. In fact, you may find that you will still be teaching them way into adulthood. If you are willing to dedicate the time and energy into nurturing your children and keeping them happy and healthy, you are on the right track to instilling good habits into them. Think about how you can begin to make small changes to your daily life today. The sooner you can start raising them to be good people, the sooner you will begin to see changes in their character for the better.