Being a parent is hard work. A parent's job is to provide a positive, nurturing environment where your child can grow up to be both physically and mentally healthy. Providing the right atmosphere for your child at home will ensure that they feel confident in opening up to discuss their feelings when things are getting difficult. A parent is usually the first model of how to live a healthy life, both physically and mentally. When a parent remains focused on providing an atmosphere that encourages their child to grow up happy and healthy, there's less of a risk of toxic stress impacting the child's development.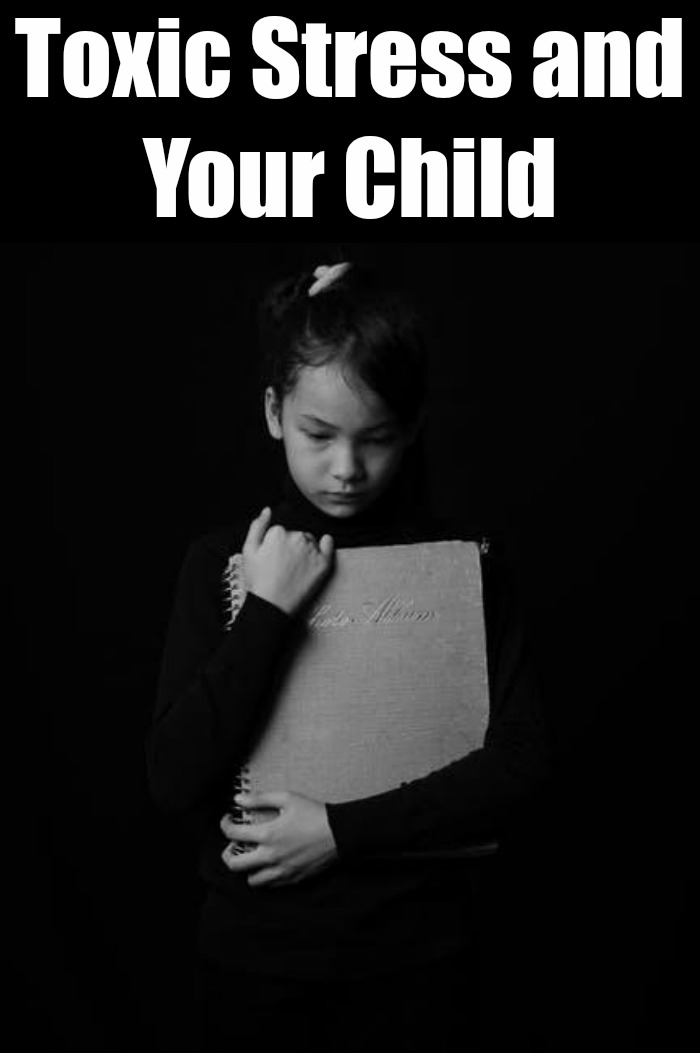 What is Toxic Stress?
Toxic stress is prolonged, chronic stress that revs the body's stress response into overdrive. Toxic stress often arises after physical abuse, emotional abuse, neglect, parental divorce, and other childhood traumas. This toxic stress can impact a child's brain development and growth, especially in the absence of a consistently caring, nurturing adult.
What Causes Toxic Stress?
Toxic stress can stem from traumatic childhood events known as Adverse Childhood Experiences, or ACEs. The ACEs generally linked with toxic stress are emotional abuse, physical abuse, sexual abuse, physical or emotional neglect, parental divorce, domestic violence, and/or a parent or family member's mental illness, substance abuse or incarceration.
More recently, some researchers have associated toxic stress with experiences of racism, community violence, homelessness, and family separation, among other things.
The problem with trying to figure out what causes toxic stress is that it's a feeling associated with an event, which triggers the stress response. Each child will respond differently to stressful situations. There are some obviously toxic stress events such as physical abuse or neglect, but an environment with constant yelling (a form of emotional abuse) may cause one child to develop toxic stress while another child may only have a minimal reaction. The best rule of thumb for answering the question of what causes toxic stress is to pay close attention when a child expresses a deep negative feeling associated with a stressful event.
Stress health is often overlooked in both adults and children. When it comes to figuring out what toxic stress is for children, you'll have to witness the child's behavior. A child who has experienced abuse or neglect at home or in a daycare or school setting will exhibit certain signs of toxic stress. Even with the quietest of children, you'll likely notice a child's mental health diminishing if they experience toxic stress events in their life.
Signs of Toxic Stress
The list of signs for toxic stress in a child is pretty straightforward. A child who's experiencing toxic levels of stress will have difficulties sleeping, poor coping skills, and may develop mental health issues such as depression or anxiety or even some compulsive behaviors.
But often the signs are more subtle, according to Stress Health.Young children may cry more than usual, become unusually clingy, have regular headaches or stomach aches, seem fearful, or regress to bed-wetting. Kids in elementary school and high school may develop behavior problems, mood swings, overeating, or express fear and anxiety triggered by past trauma.
What You Can Do
If your child is experiencing any of these symptoms, then take action. Take the ACEs Quiz to learn more about whether or not they're experienced any ACEs linked to toxic stress, and discuss the results with your health provider.
The health of our children is important. Sadly, children's mental health is often overlooked due to hormone changes during puberty and natural growth changes in children. The key to noticing the signs of toxic stress in a child is to be aware of how your child normally sleeps, eats and behaves. Often, a child may just be overwhelmed with the expectations of school and everyday life, and this could be a sign of short-term tolerable stress instead of actual toxic stress.
The good news is that if you notice your child is experiencing the signs of toxic stress, you can seek help. There are many professionals available to help your child cope with toxic stress and find solutions so that they can grow toward a physically and mentally healthy adult life.