I received How to Train Your Dragon 2 on Blu Ray and party supplies for my honest review of the movie. All thoughts are my own.
Recently the girls and I shared our ideas on what you could do to have a How to Train Your Dragon party. To celebrate the release of the movie, the girls and I had a fun movie night. We started out watching the first How to Train your Dragon movie to get us pumped up to see the 2nd movie.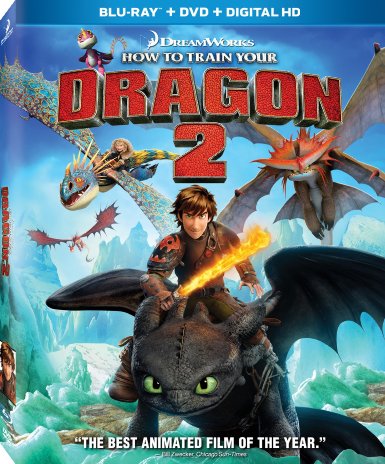 While we were watching the original, we had some pizza, colored some Dragon pictures and sat pretty mesmerized.
The girls were antsy to watch the sequel and we watched as soon as the first one was over. Serenity remember bits and pieces from the previews of the movie.
http://instagram.com/p/vZmvqjMcri/?modal=true
The movie starts off with Hiccup doing his thing and categorizing the dragons. But like always, somehow Hiccup finds himself in trouble after he discovers that someone is stealing the dragons and holding them for a dragon army.
As Hiccup is trying to get an understanding of what is going on, he find someone who can help. His mother, who everyone thought was eaten by a dragon when Hiccup was a child. It must be in their blood because there she is befriending dragons and defending them.
Together, they go after the Dragon Master in hopes of freeing the dragons.
The girls and I absolutely loved How to Train Your Dragon 2. The girls have asked to watch it every day since we got the movie. I highly recommend it to anyone who loved the first movie, or who just loves dragon.