I received this idea for Travel Games for kids for review. All thoughts are my own
My kids are little tech junkies like their mommy, but that doesn't mean it is the only type of toy they play with. I really like toys that they can manipulate and that as they play with them it gives their imagination a workout. I also love toys that are versatile. We travel a lot which means we spend a lot of time in the car. I love games that are fun for the kids to play with in the house but are also a lot of fun, and easy, to play with in the car.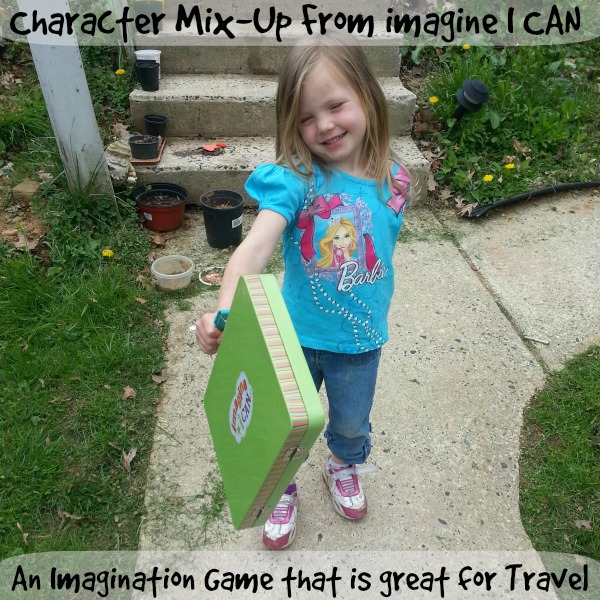 When Serenity was little, her favorite type of toys were magnets. I found this magnet set at a thrift store that she would play with for hours. She would act out scenes and pretend. Even as she lost pieces, as kids do, she played with that set until there was almost nothing left. Recently I found out that Manhattan Toys has a character Mix Up set from imagine I CAN!
The set comes in a nice tin carry case with 101 magnets. The magnets are different characters to put together, pieces that the characters would play with in a scene and background accessories. It also comes with 4 different backdrops to give the kids a starting point.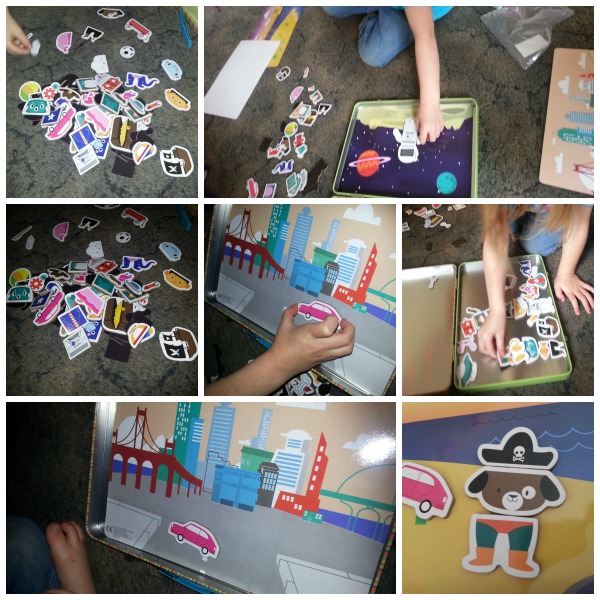 Willow loved being able to mix the characters up. She would give the astronaut cat legs, with monster arms and have them finding treasure on the moon.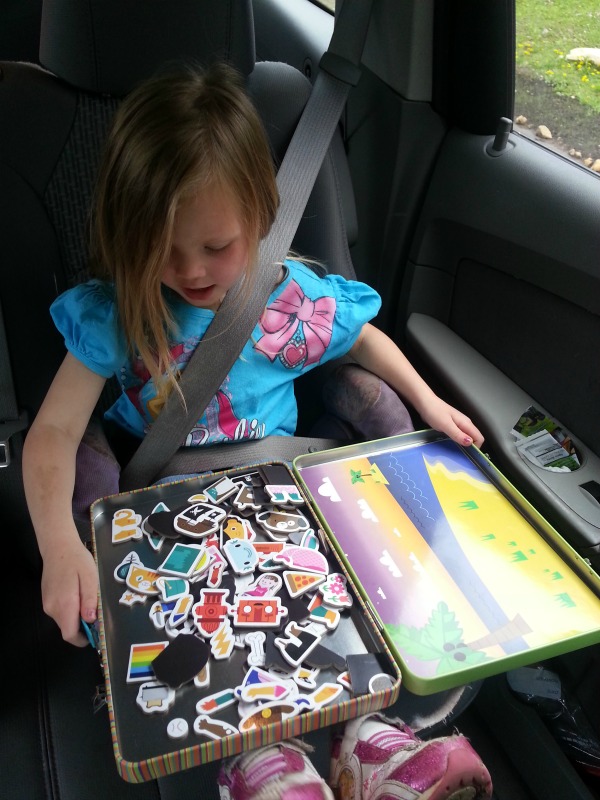 And as much fun as these magnets are to play with in the house, since it is in a nice magnetic carry case, that closes tightly, she can take it with her when we go on road trips.
Since it is all magnetic, the pieces do not go flying off the board in the car. That means it makes a fantastic travel toy.
Manhattan Toys and imagine I CAN! wants to give one lucky reader a chance to add one of these play sets to their toys. One continental US reader will get to choose from Character Mix-Up, Fashion Friends or Travel Time.
Giveaway runs until June 4th, 11:59 pm est.