The COVID-19 pandemic has really put a stop to normal life this year. Anyone who had travel plans in 2020 has found that thanks to global travel restrictions, their plans have been put on hold for the foreseeable future.
Instead of being out exploring the incredible things that our planet has to offer, they are sat at home, twiddling their thumbs and binging on Netflix shows. So, how, when the world is paused, do you satisfy those ever-consuming feelings of wanderlust?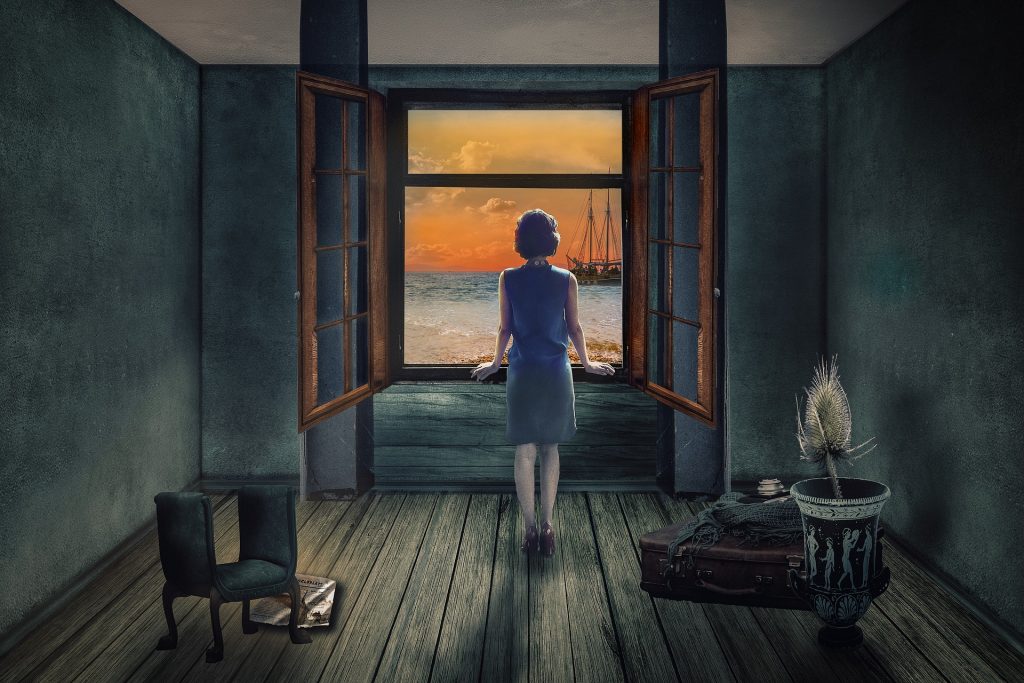 Image credit: Pixabay CC0 License
Plan your next trip
This is an obvious one, but making plans for your next trip can go an awfully long way towards easing those feelings of wanderlust. Get excited about all of the things that you could see and visit and do on your next adventure, even if it does seem a long way away. Perhaps put together a wanderlust journal or set up a board on Pinterest to record your ideas for when you can make concrete plans to travel once again.
Visit your town as a tourist
Ok, so you have to be really careful doing this because there are obviously lots of restrictions in place to keep you and the rest of your community safe and reduce the risk of contracting COVID-19. However, depending on where you live, you may be able to go out for walks and explore your local area. Visit the parks and attractions and monuments that you may not otherwise pay attention to. Pay heed to social distancing rules, practice good hygiene by washing your hands regularly, and wear a mask if required to do so. You may be pleasantly surprised at just how much fun you have and how many new things you discover about where you live.
Think about what it is that you are missing
Think about what it is that you are missing about traveling. Perhaps it is escaping your usually daily grind. Perhaps it is the trying of new things, or maybe meeting new people.
Whatever it is that you miss the most, try to work out whether there is a way that you can bring that into your life at home during the pandemic. Of course, it is not going to be completely the same – you can't recreate it exactly in your normal daily life, but you can certainly have an everyday adventure.
If you are missing relaxing, blow up the paddling pool, fill it with some warm water, and sit out in the yard with a cocktail and a good book. Who cares if it is only your back yard? You can pretend, right?
Go on a day trip
Again, like our point about exploring your home town as a tourist, this one should be taken with a hefty dose of caution, but if allowed in the region you live and done safely, it can be a whole lot of fun. Fill your car up with gas, pack some snacks, and download a fun playlist and hit the road. You could drive in one direction for a specified amount of time and see where you end up, flip a coin every ten minutes to decide which direction to head in, or simply drive until you are bored of driving. You never know what you will come across, and if nothing else, you and your driving companion may have plenty of bonding time.
Camp in your backyard
A bit of a classic one, but for a reason – it is fun! Dig out your tent, build a campfire and toast marshmallows, and tell ghost stories before heading into your tent in your own backyard. The benefit of this one is that if the weather turns, you can head inside and there are no communal toilets and showers to have to deal with.
If you don't have a backyard or a tent, do it in your living room. Set up camp on the floor, grab all the snacks, and spend the night watching spooky films and eating all sorts of snacks.
Have a staycation
Sometimes, just being away from your own home can be good enough. If the hotels in your area are still operating, book yourself into one for a night or two and get away from the cooking and the cleaning. If you can't leave the house or go for an overnight stay, hire a professional cleaner to come and give the house a blitz for you, order in a food delivery and pretend you are in a swanky hotel.
Get outdoors
One of the best ways of lifting a bad mood and shrugging off wanderlust is to get out in the great outdoors. Grab your hiking boots, pull on your jacket, and head for a hike or a bike ride somewhere a little different.
Read a travel blog
This could potentially make things worse, but it is also a great way to find out more about some of the places you would love to visit. Travel bloggers are generally 'normal' people rather than celebrities who have the same sort of experiences that we would if we were to visit the places. Use their blogs as inspiration for places to visit, things to do and see, where to eat, and the best Instagrammable locations.
A global pandemic might be stopping you from making your travel plans a reality, certainly at the moment, in any case, but it does not have to stop you from dreaming and planning and having fun. Think creatively, think outside the box, and before you know it, you will be on that plane traveling to your dream destination once again.
Get more Our Wabi Sabi Life Travel Posts Here