I love geocaching. I love the whole idea of a treasure hunt. We started doing them back in the fall but we are not winter people (well except Joey who is a snowboarder). So when the weather turned cold we stopped for a while. Today was a beautiful day so the girls and I headed to the park. There is a special geocache there designed just for kids. The box is filled with toys.
Serenity had the best time looking for the box. Willow was indifferent about it all. Except for the toys.
After replacing the cache, we headed to the playground. The girls had a blast. I am so glad the weather is getting nice.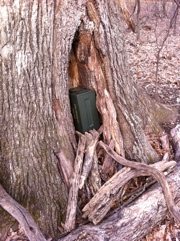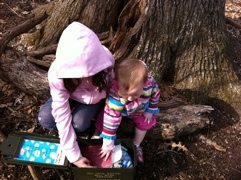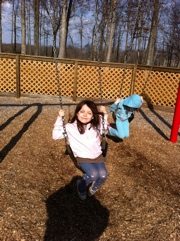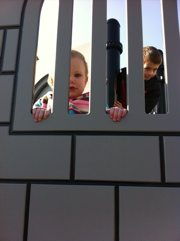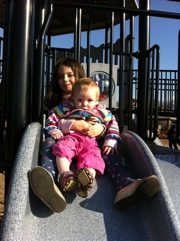 If you want more info on geocaching, go to geocaching. You can learn more and find all the geocaches around the world.