If you're looking for an unforgettable Orlando experience then you must look into Tropical Palms RV Resort. Located approximately 4-miles from Walt Disney World Resort and within walking distance to Old Town and Fun Spot, this is the perfect place to vacation. If your family is looking for a place to stay that's comfortable, reasonably priced and located in a convenient Orlando area, then continue reading for more information about Tropical Palms RV Resort.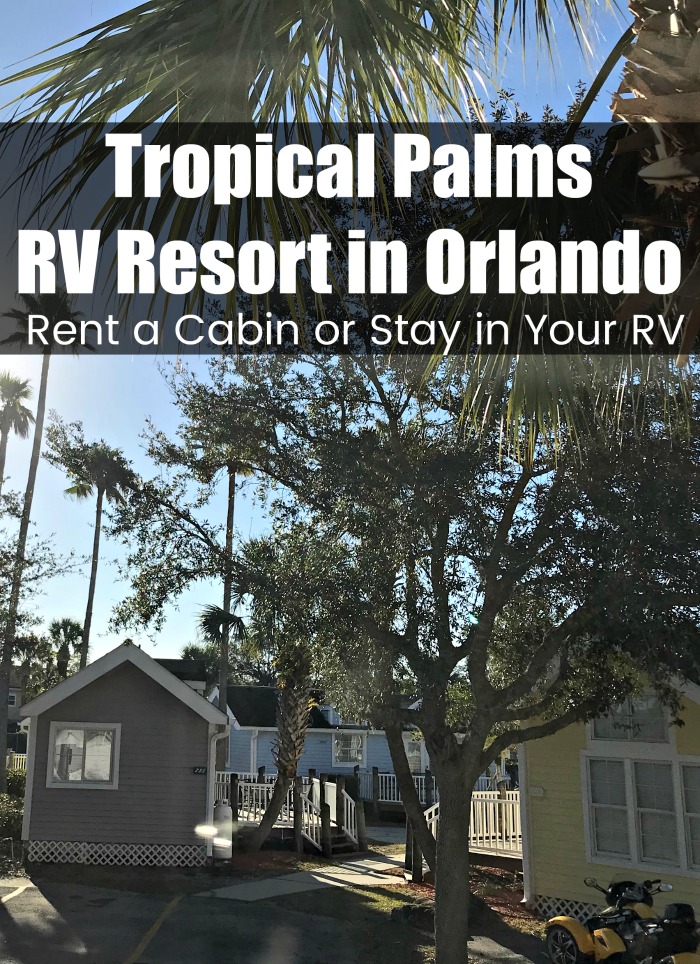 Tropical Palms RV Resort Amenities
There is a wide range of amenities offered here. When planning your vacation in Orlando it's important to think about activities your family will enjoy as well as added extras that your family may need. This RV resort offers bocci ball, shuffleboard, WiFi, laundry facilities, fishing, bike trails, and pets are welcome. With a swimming pool and a store, there's little chance that you'll need to venture away from this RV resort when you plan your stay.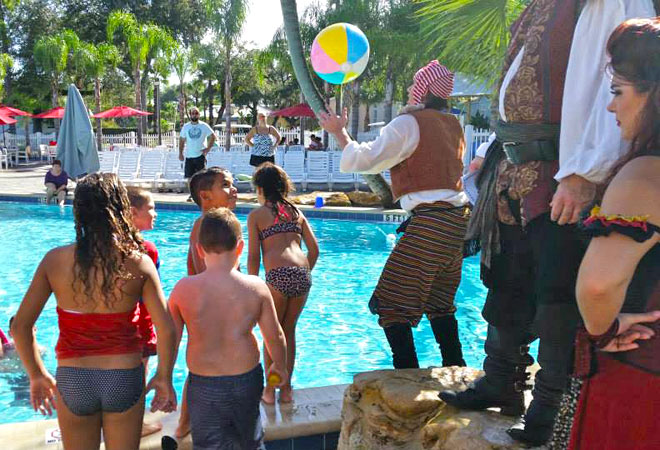 Looking for things to do in Orlando? Things to do in Orlando That Isn't Disney, Free Things to do Around Disney World, Why You Need to Visit Gatorland in Florida, 5 Reasons You Need to go to Medieval Times and 5 Best Rides and Things to Do at LEGOLAND.
Tropical Palms RV Resort Cabins
There are many cabins available for rent here, including some that are non-pet friendly. This is the perfect option for families who may be allergic to pets. Knowing that you can rent one of the many cabins that are either pet-friendly or not, helps ease your mind as a parent to a child who has a pet allergy.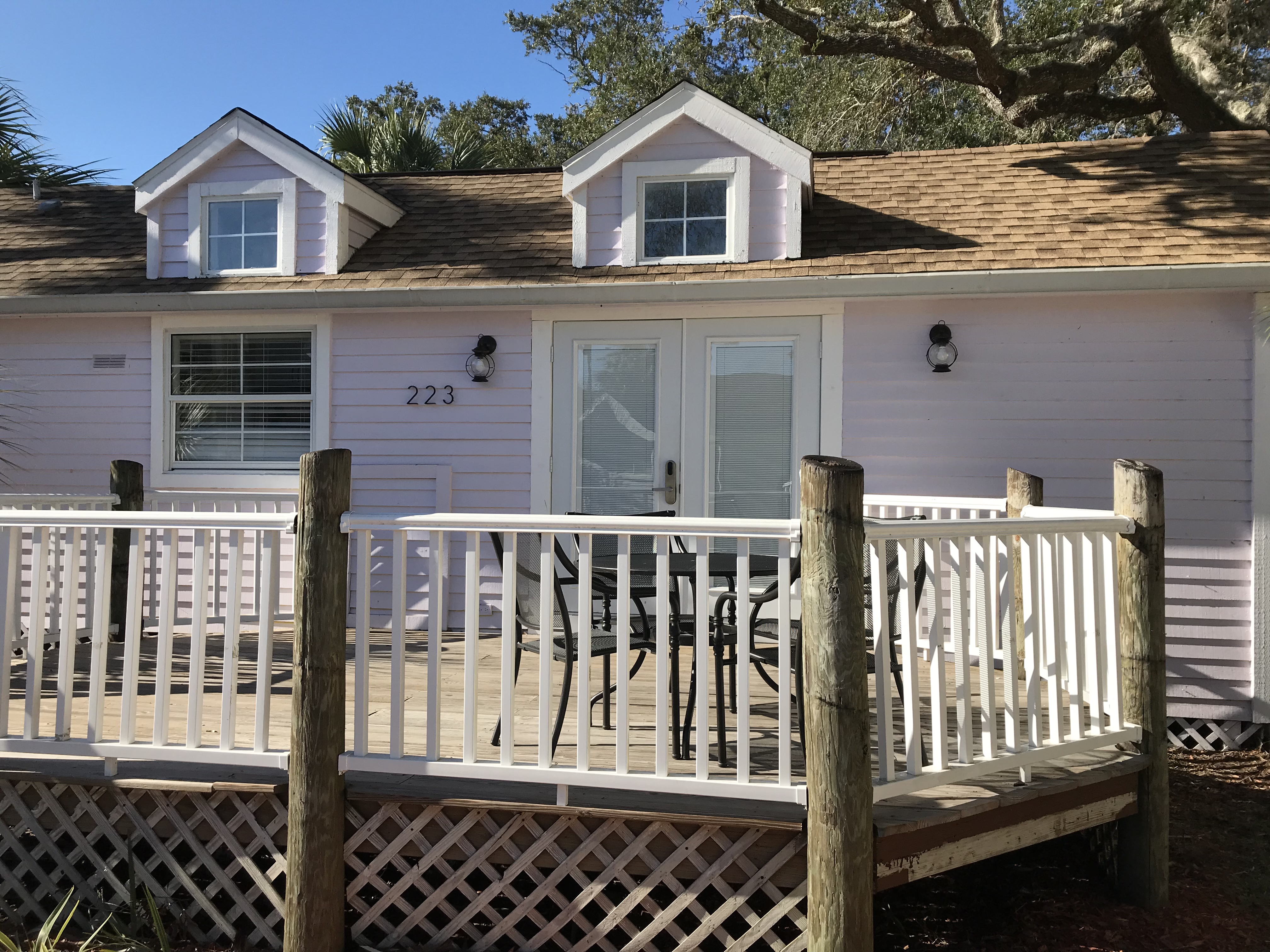 All of the cabins offer linen and cable TV as part of the included package. There are cabins large enough to house 8 people, perfect for the larger family looking to stay in Orlando but can't afford the extra costs of a hotel suite or more expensive location, with all the conveniences of home, including a kitchen to save money on eating out.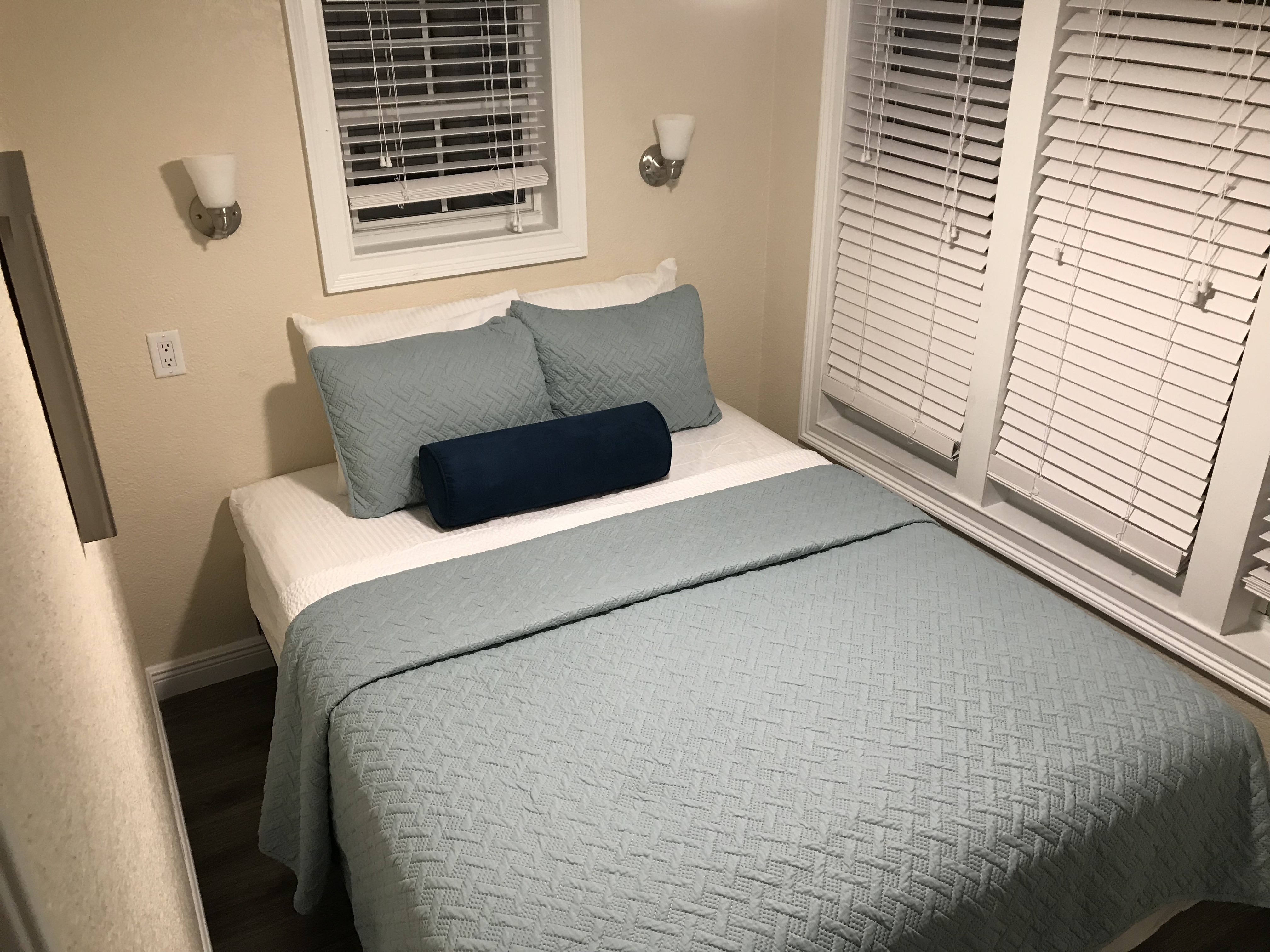 The cabins here at Tropical Palms RV Resort are well-kept and maintained. While there is a pet deposit fee, $150 of that is returnable while $50 of it is kept towards housekeeping costs. Each cabin allows you to live comfortably during your stay here. Located on 69 acres, you'll not only enjoy the freedom to stay in a beautiful cabin, but your whole family will enjoy having room to roam.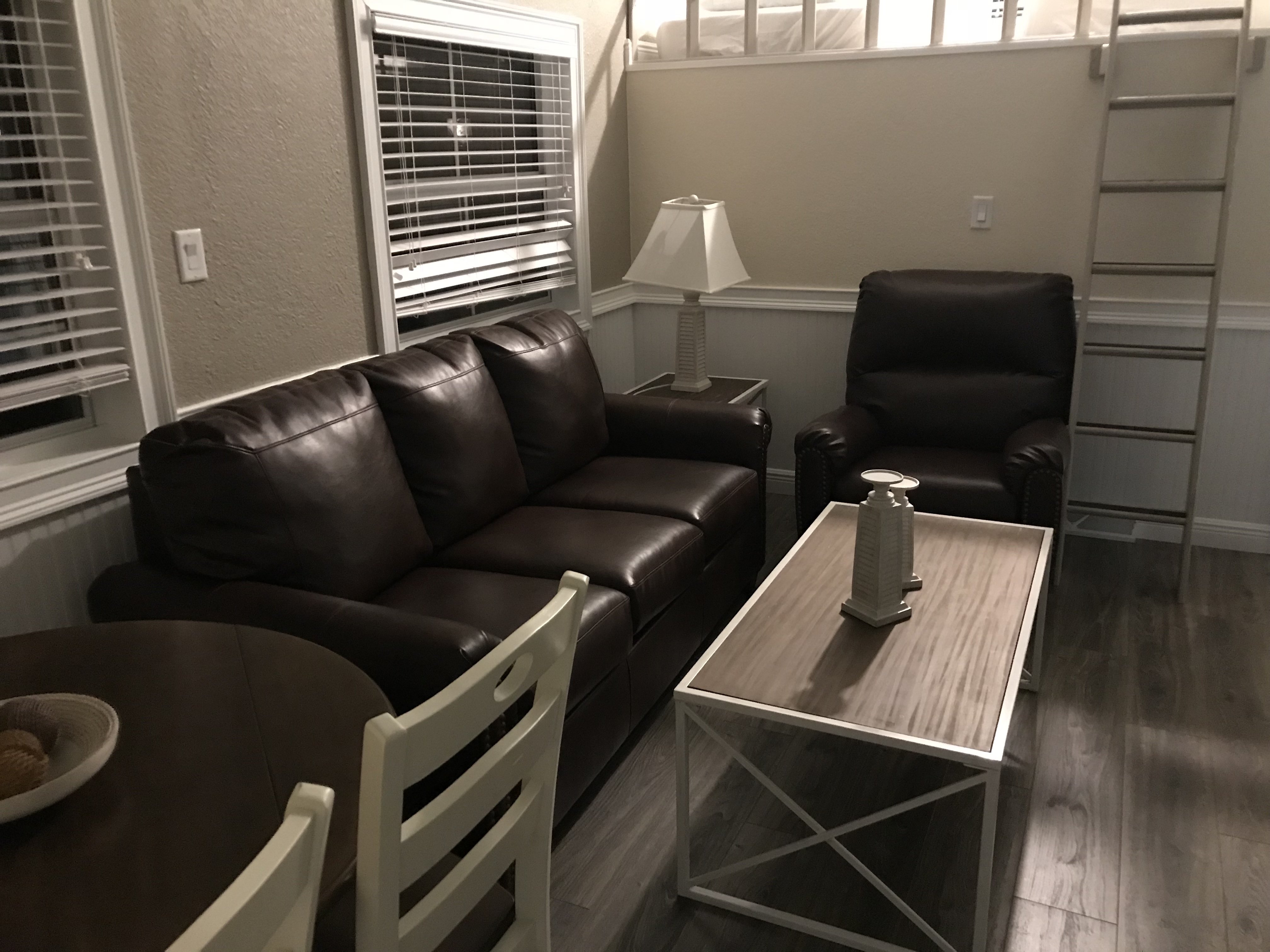 Related: Looking for things to do while in Orlando? Try Things to do in Orlando that isn't Disney,  Free things to do around Disney, Gatorland, Legoland and check out the SEALIFE Orlando Aquarium.
The latest news is that Tropical Palms RV Resort is starting to revamp their cabins with private decks, full kitchen, full-screen TV and much more! Now is the time to reserve your cabin for the upcoming summer season so that you can enjoy a fun-filled family vacation in a cabin at Tropical RV Resort.