When going on holiday it is always important to decide on activities that will suit the group that you are going with, whether is it a group of friends or a family holiday. One of the few countries that aim to make everyone's holiday special is Turkey.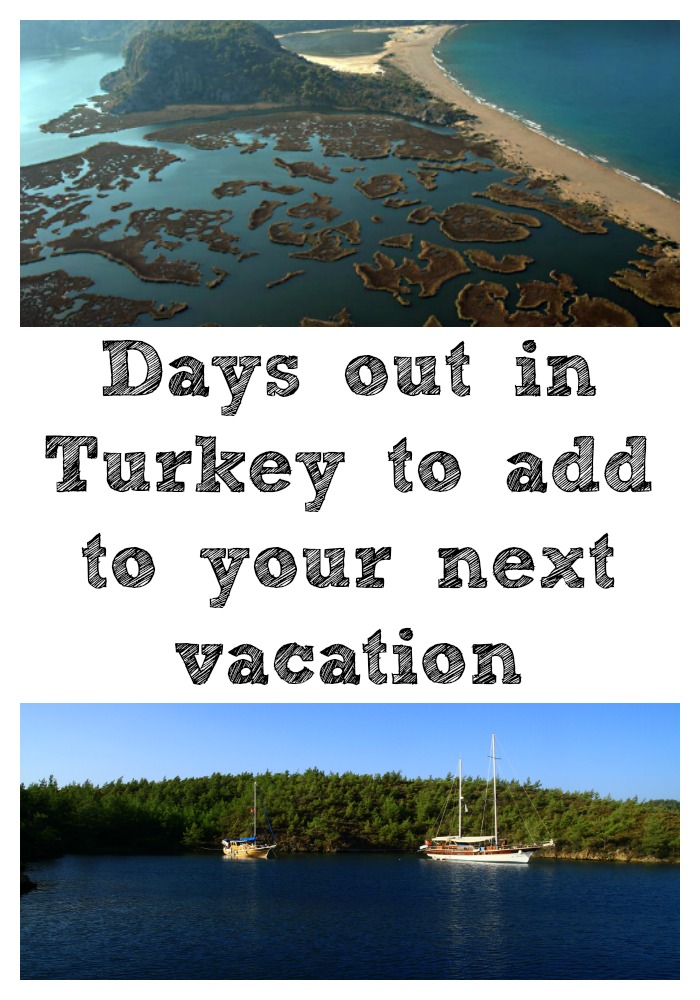 The Turkish people have a family orientated way of life, leading to a very positive outlook on everything they do. This positivity shows when they arrange tours and trips, especially when it comes to the trips including children as they always include them in the activities of the day.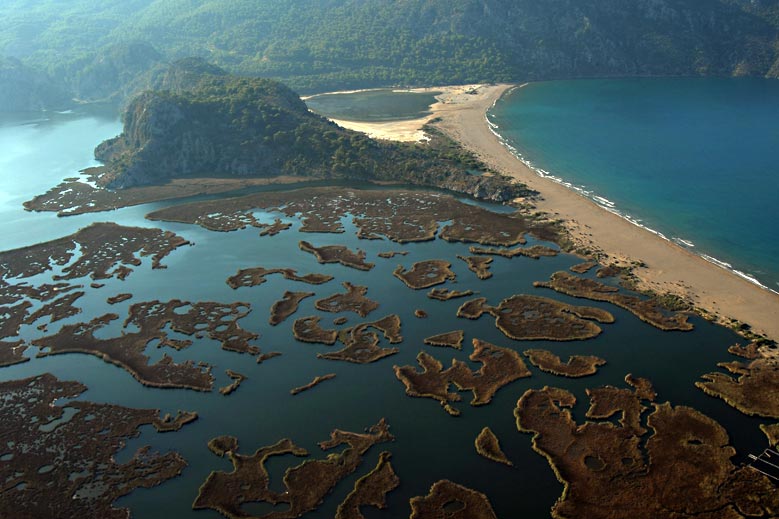 Here are three trips that should not be missed on your next vacation to Turkey.
Boat Trip
Fethiye is famous for its beautiful harbour with the different types of boats, ranging from modern yachts, small boats for day trips, and gulet sailing boats. The gulet sailing boats are a traditional style boats that were once been used in day to day life, such as fishing trawlers or short journey cargo. The new variations have been made to be more comfortable and luxurious than before, with comfortable cabins, spacious sunbathing areas, and relaxing dining space. www.alaturkacruises.com specialises in multiday cruises starting from harbours such as Fethiye or Marmaris as well as other destinations. They also offer daily twelve island tours which take passengers to visit the islands off the coast as well as a few secluded and peaceful bays that are ideal for swimming and snorkelling.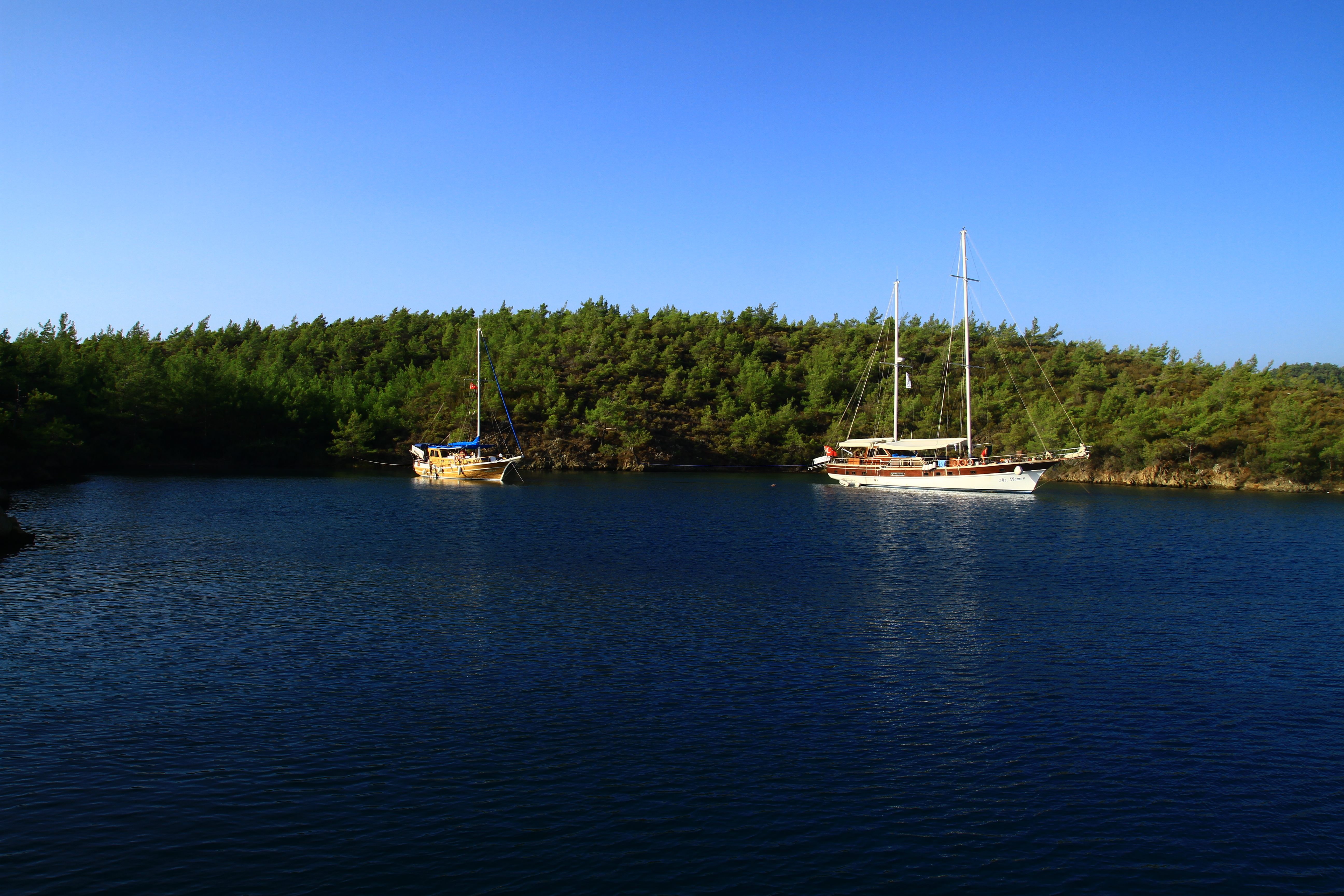 The waters in these bays often have a variety of fish, with a few having colourful flora. The captains will often give bread to feed the fish, with no fear of humans they eat straight from your hand. Some boats come equipped with fishing rods allowing for people who enjoy the activity can do so when anchored down in one of the bays, although the captain will say where it is safe to do so.
Jeep Safaris
This day trip is great for any kind of group but children have loads of fun on the journey. Jeep Safaris head directly from hotels and visit famous ancient ruins like Tlos. This ancient city was once one of the six main cities of the Lycian empire and potentially one of the most powerful. Due to the notoriety of Tlos, the ruins are still extensive however they are no longer able to be explored to protect them for future generations.
Another destination on this tour that is great for kids and adults alike is Yaka park. This nature park has a restaurant that winds itself around the natural flow of the park. One of the main features of Yaka park is the streams that run throughout. One of these streams flows directly through the bar, but it has a small twist, it flows from one of the fish breeding pools. This means that adult fish can be found swimming in front of the bar staff as they serve everyone their drinks. Due to them being used to people they have become used to people stroking them, which kids find amazing to see and do.
Dalyan Tour
The town of Dalyan is the starting point for this day tour but there is much to do and see across the whole day.  The river that runs past Dalyan is the transportation for the tour, passengers use traditional riverboats to sail to the mud baths. These mud baths are a fun way to spend the morning, spreading mud, that is rich in minerals, from head to foot. For those who feel like they could do with it, the rumour is that the properties of the mud will make you look ten years younger. It is, however, a wonderful family memory to see everyone covered in mud, and the photographers there will be able to offer a family picture to take away.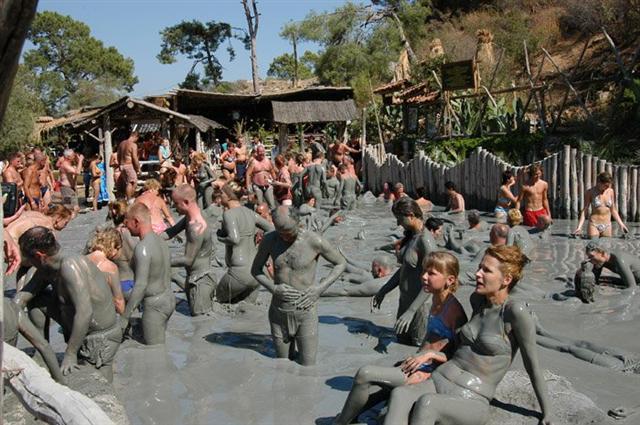 After a riverside lunch, the tour continues through natural marsh land that has been kept as a place of protection for local wildlife. Here you will see wild birds like herons, towards the end you will see the only type of fishing allowed, blue crab, which are cooked and given to people on the boats passing as well as feeding turtles. The Turtle on the beach is what gives the beach its name, Caretta beach. This beach is a breeding bay for the Caretta Caretta turtles, which are considered endangered and the nests are now protected to allow for the babies to hatch in safety.
Here are three-day tours that are perfect for families with kids as well as groups of adults. These tours should be added to anyone's list of holidays activities when they next visit Turkey.