I received a Chef's Choice Waffle Maker to facilitate this review. All thoughts are my own.
My family loves waffles. We eat them all of the time. But I am ashamed to admit that we have mostly been eating the frozen ones after my last waffle maker broke. I could not find one that I loved as much as the one I use to have, and because we make waffles so often I was being very fussy.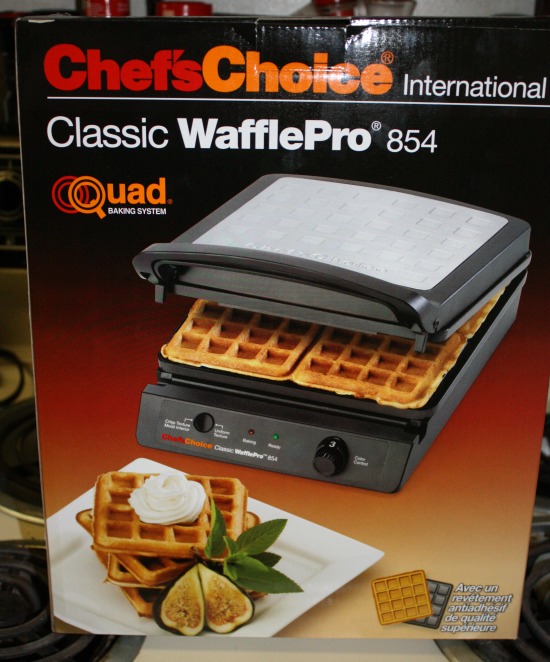 I recently received the Chef's Choice Waffle Maker and I was so excited. It has some really great features to make waffles in a snap. The Classic WafflePro® 854 has features of commercial waffle makers in the size and ease of a home model. It quickly bakes four delicious four-inch waffles in under three minutes and provides twice the heating elements of conventional waffle makers. I love the separate Taste/Texture Select® button that let's me simply press the Taste/Texture Select® button and I can choose either "Fast Bake" waffles that are crisp on the outside with a moist, oven fresh interior; or "Slow Bake" for crunchy waffles with uniform texture. The temperature control ensures consistent even baking and the floating hinge and latching handle guarantees uniform waffle thickness for perfect waffles, time after time.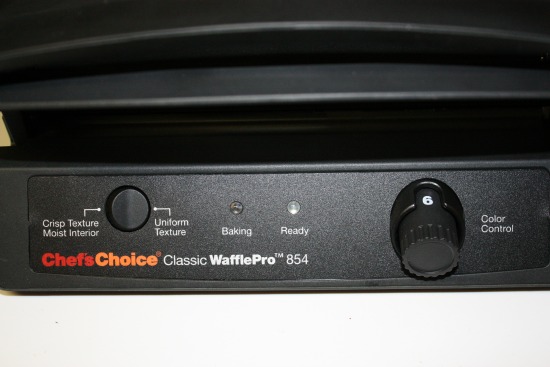 There is a "Waffle Ready" beep and "Baking" and "Ready" to bake lights to let you know when the waffles are ready. The inside is a non-stick waffle plate coating that lets the waffle pop right out and is one of the easiest waffle makers I have ever had to clean up. There is an included booklet that has a few recipes in it. I am looking forward to trying brownie waffle recipe included in the book. (That will be tonight for Serenity's birthday. I'll be sharing it with you soon.)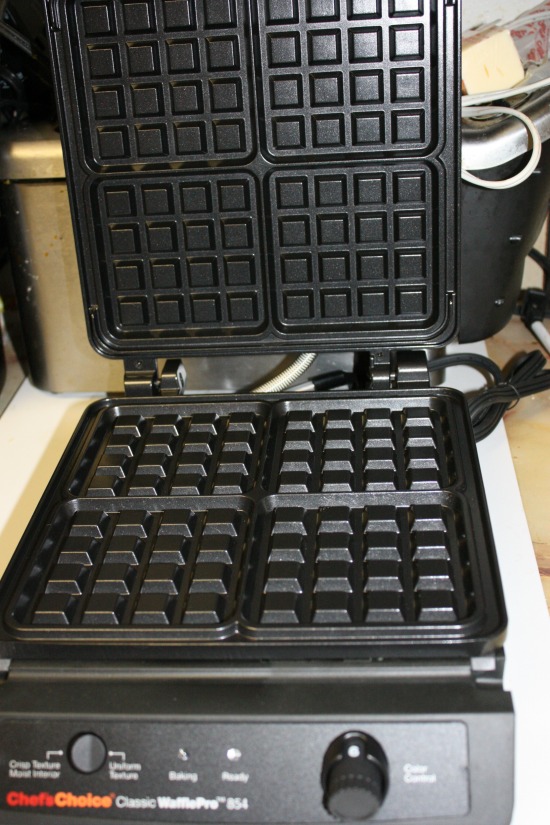 We made my favorite pumpkin pie waffles with the Classic WafflePro® Model 854. It is a great test of how it functions. These waffles are usually gone as fast as they are coming off of the waffle maker. I love the quick cook time, and the non stick. The fact that I did not have to worry about spraying it down between each set was great.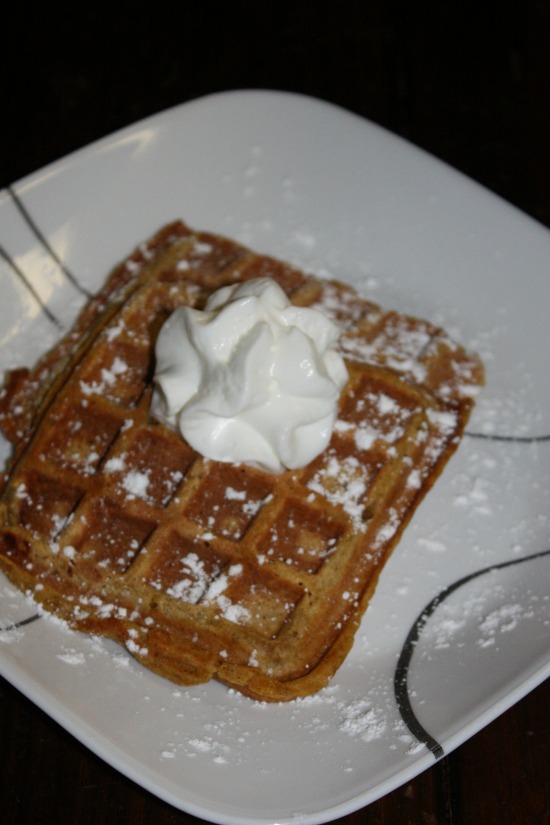 Want the pumpkin pie waffle recipe. Find it here.
The Classic WafflePro® Model 854 is available for $99.99 US and $119.99 Canada through leading department stores, mail-order catalogs, and specialty stores. For further information, call (800) 342-3255 or visit www.chefschoice.com.