This post contains affiliate links. If you purchase something from these links, The Spring Mount 6 Pack earns a small commission.
I love road trips. We take one almost every weekend. Road trips do not have to be something major. It doesn't have to be across the country. A road trip can be somewhere as simple as an hour or 2 away, just to see something different and have a chance to get somewhere new. You might be surprised what places you can get to that are only a few hours away from your house. The other great things about a road trip is that it usually costs little. Maybe some food and finding a place to stay for the night, if you are like us, that usually means camping. Or even just springing for a low cost hotel room. Because we take our road trips so seriously, it is important to have a good car. It doesn't have to have all of the bells and whistles, but something that can get us from point A to point B and is safe and reliable. Thank you to this post's sponsor, Lustine Toyota,in Woodbridge, VA,  who knows you need a car you can trust for your road trips. If you are looking for a great road trip idea from Woodbridge, VA, think about heading to Cambridge, Maryland to the Blackwater National Wildlife Refuge.

Cambridge, MD is an easy drive from many spots along the East Coast. From Philadelphia it is about 3 hours, from Woodbridge, VA, it is about 2 hours and from Baltimore it is about an hour and a half. We make the trip to Blackwater National Wildlife Refuge, located in Cambridge, at least once a year to see the Bald Eagles that rest there during the winter months and nest there during the Spring.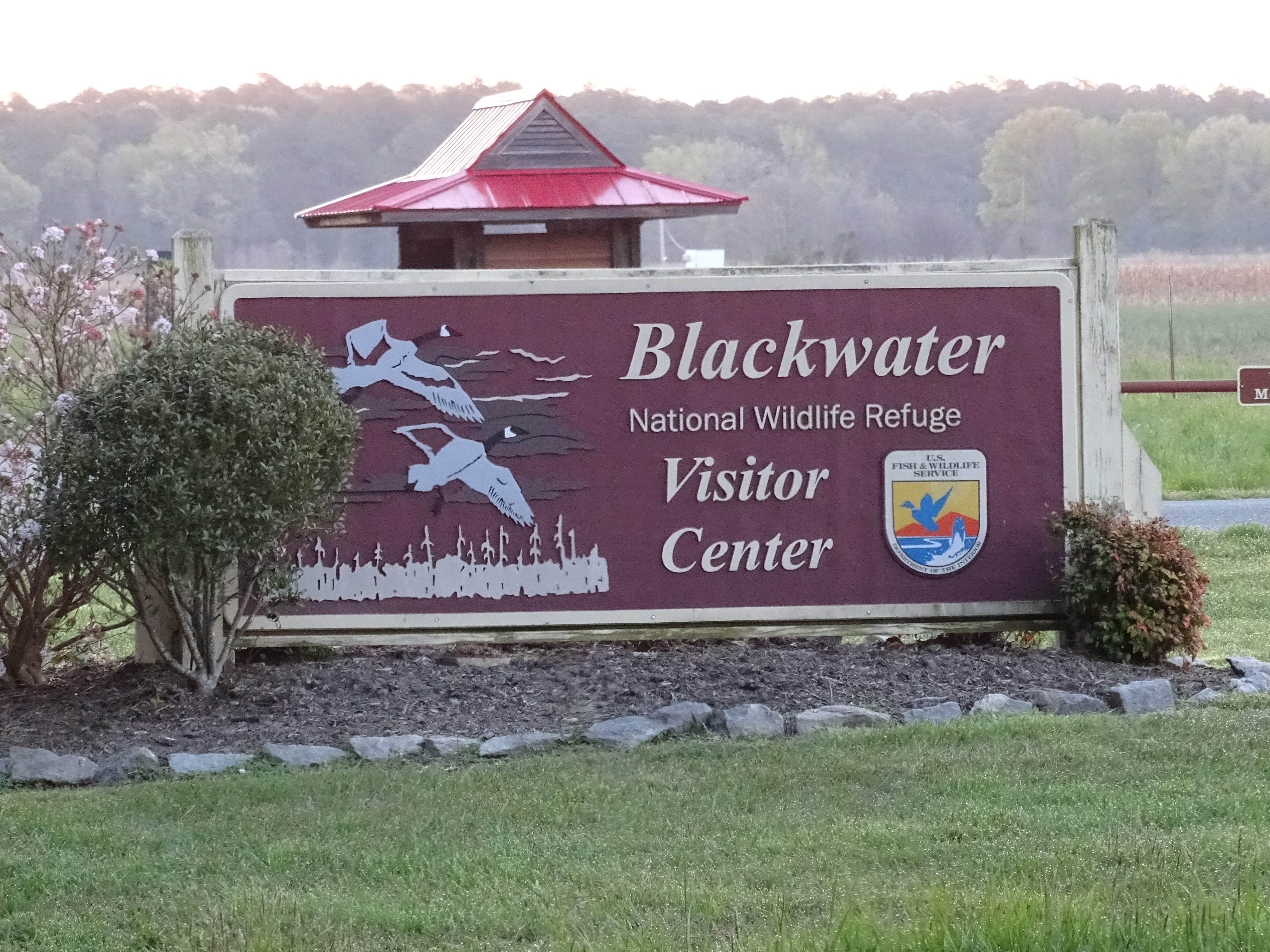 Blackwater National Wildlife Refuge has a large array of plants and animals that call it home, even if it is just part of the year. There are 3 major habitats in the park – forest, marsh and shallow water. The refuge contains 1/3 of Marylands's tidal wetlands and it is an extremely ecological important area in the state. The wetlands provide storm protection to Dorchester County and it has been recognized as a "Wetland of International Importance" by the Ramsar Convention and was named a priority wetland in the North American Waterfowl Management Plan. Also, Blackwater NWR has been designated as an Internationally Important Bird Area.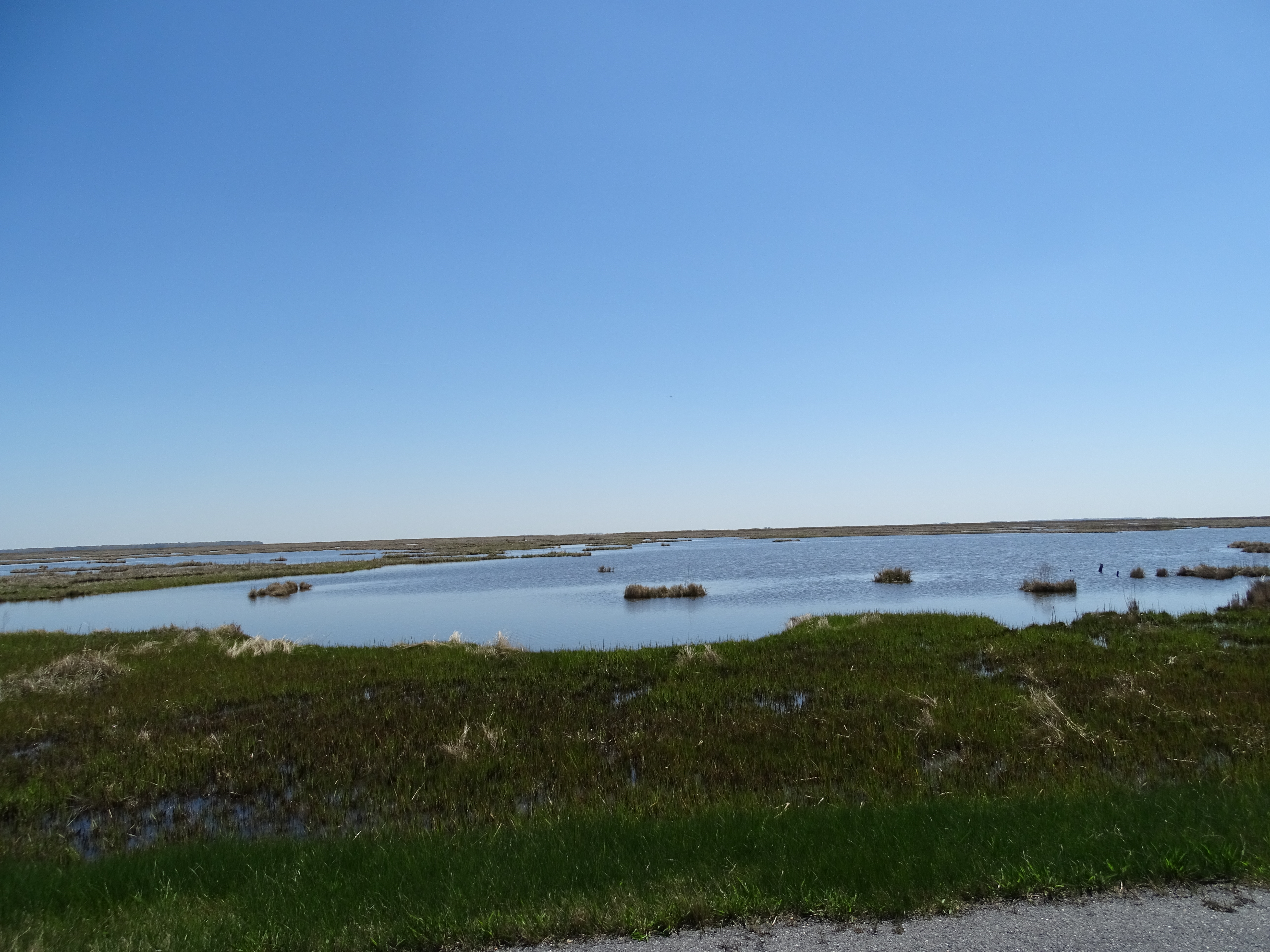 Often referred to as "Everglades of the North," Blackwater National Wildlife Refuge is home to the largest breeding population of American Bald Eagles on the East Coast, north of Florida. If you are looking to see American bald eagles in the wild, this is where you want to be.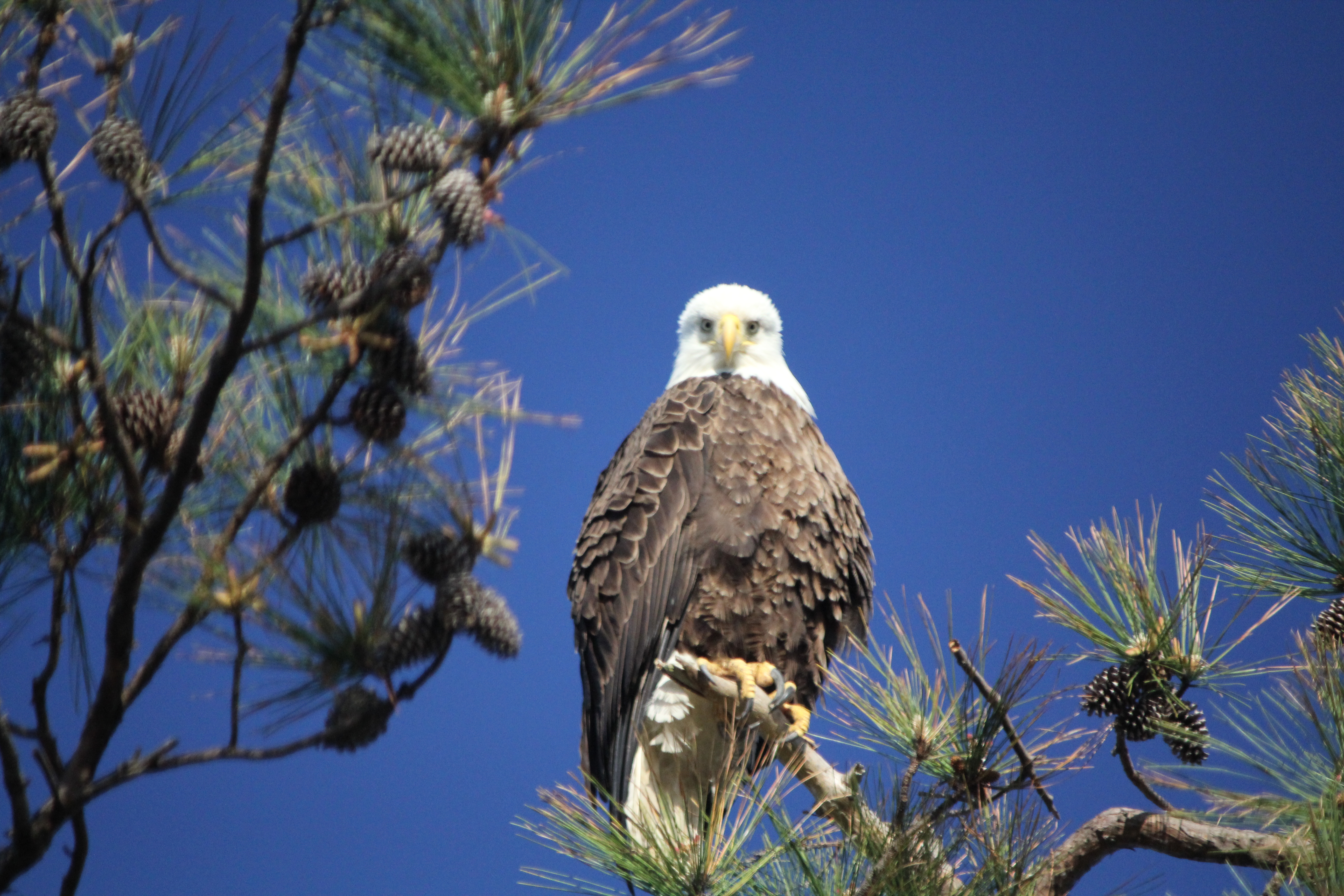 On our visits to Blackwater, we have seen pairs of eagles sitting in trees together, as well as single eagles sitting close to their nests. We have also had the chance to see eagles feeding babies in their nests. During one day, we counted 48 different eagle sightings.
Pro Tip: Want to be able to see the eagles and other birds up close: I recommend a pair of bird watching binoculars or a good lens for your camera. If you prefer a point and shoot camera, make sure you have a camera with a good zoom.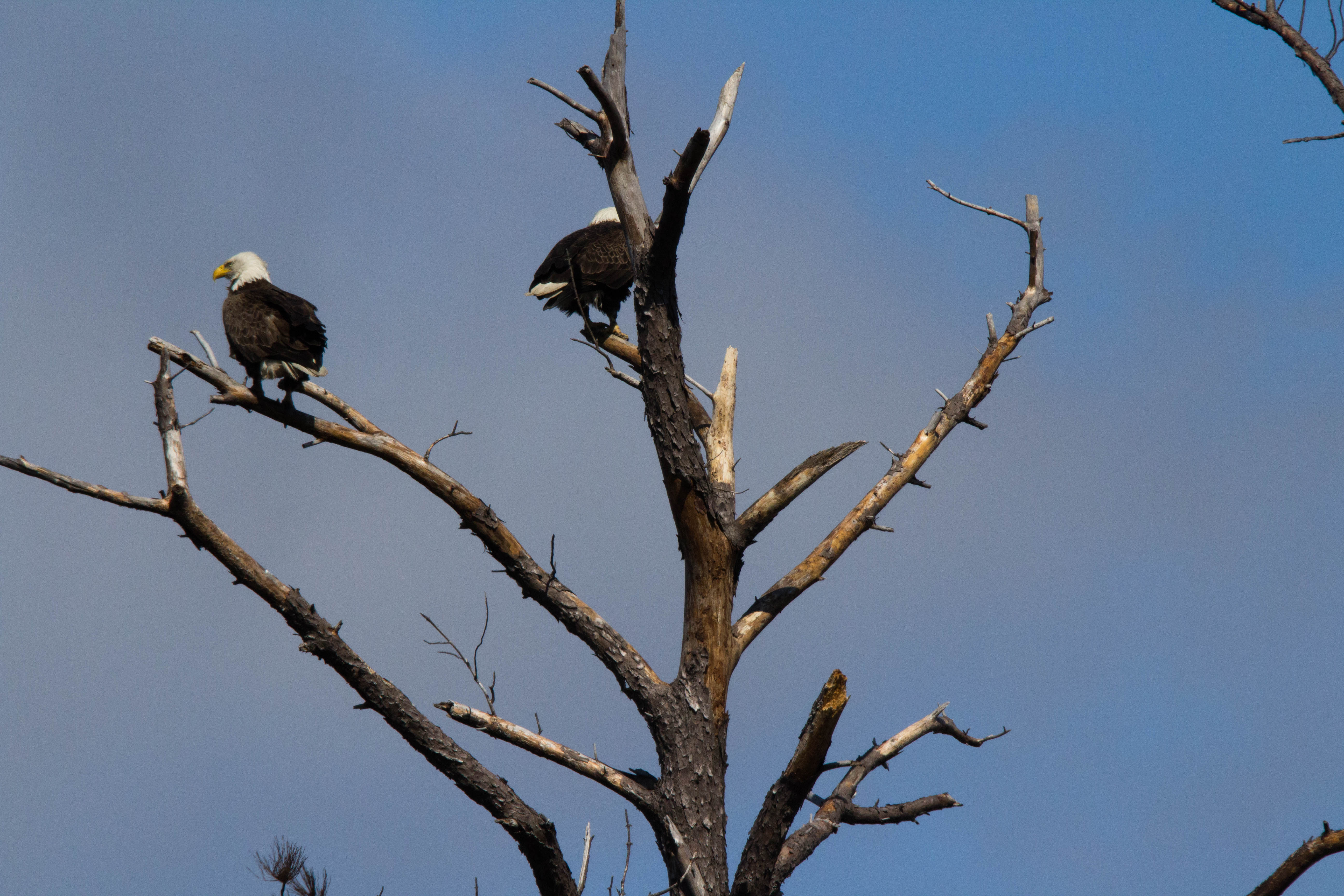 We were extremely lucky on one of our trips to have an eagle in a tree directly above us, about 20 feet above our heads. That is a sight that will never be forgotten.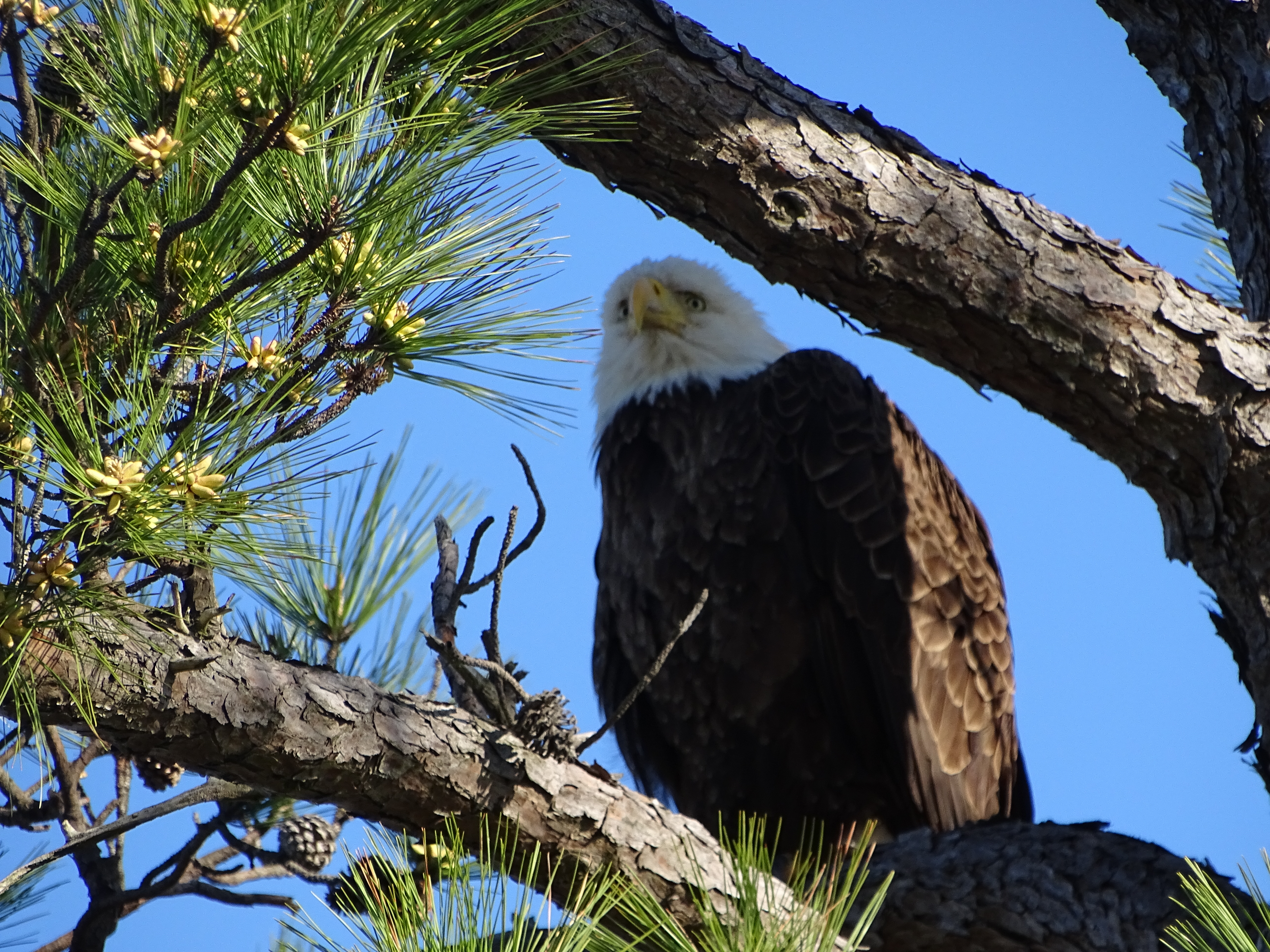 We have been extremely fortunate to see other birds nesting while visiting Blackwater National Refuge. We spotted a horned owl who had taken over an abandoned eagle's nest. Not only did we get to see the owl sitting in the nest, we even got to see one of the babies sitting watching over the large nest.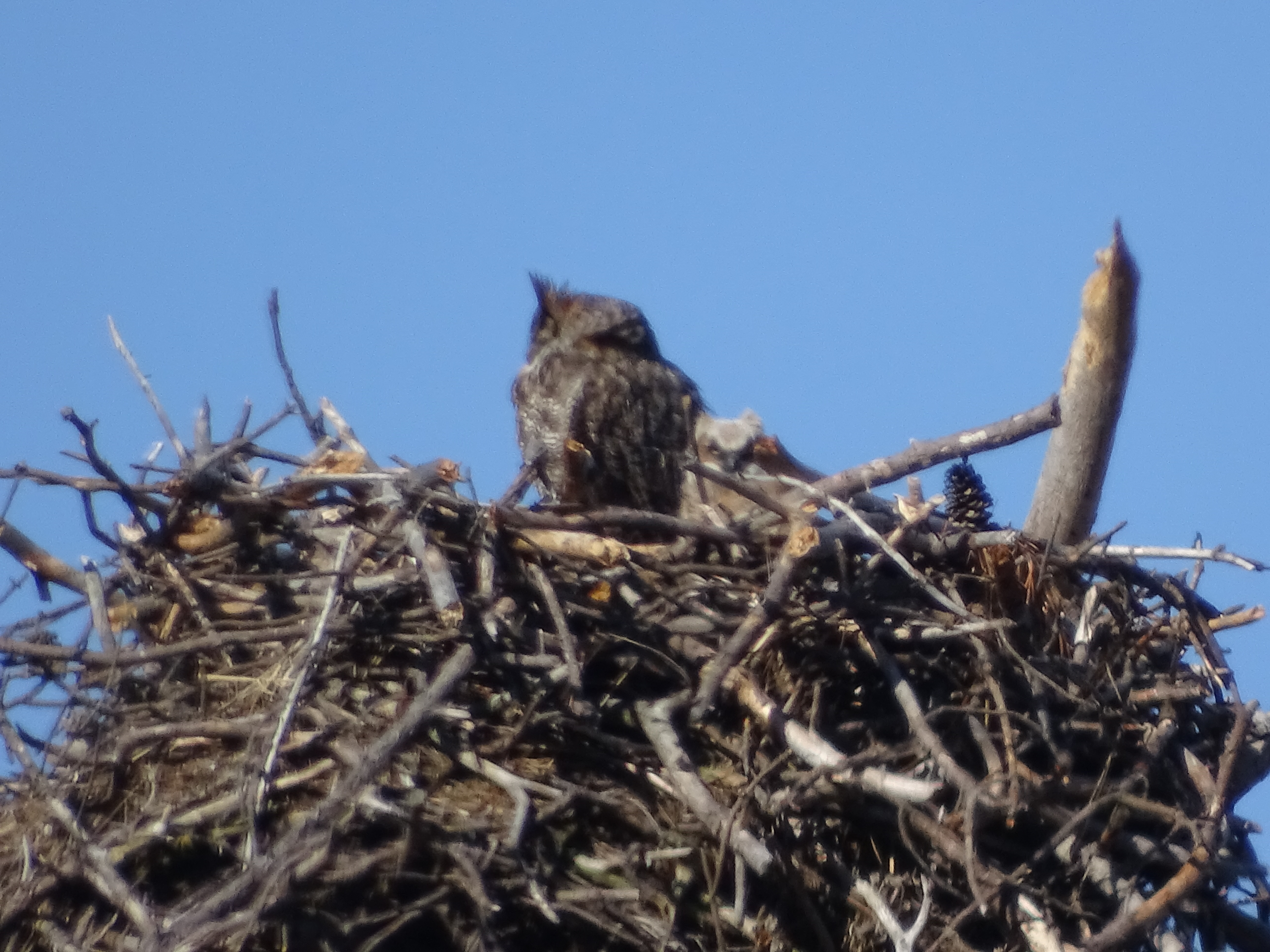 During each of our visits to Blackwater the one area has been closed due to nesting herons. You never realize just how large these birds are until you see them in person and in flight. The herons are almost as abundant as the eagles and you can see them all over as you drive around.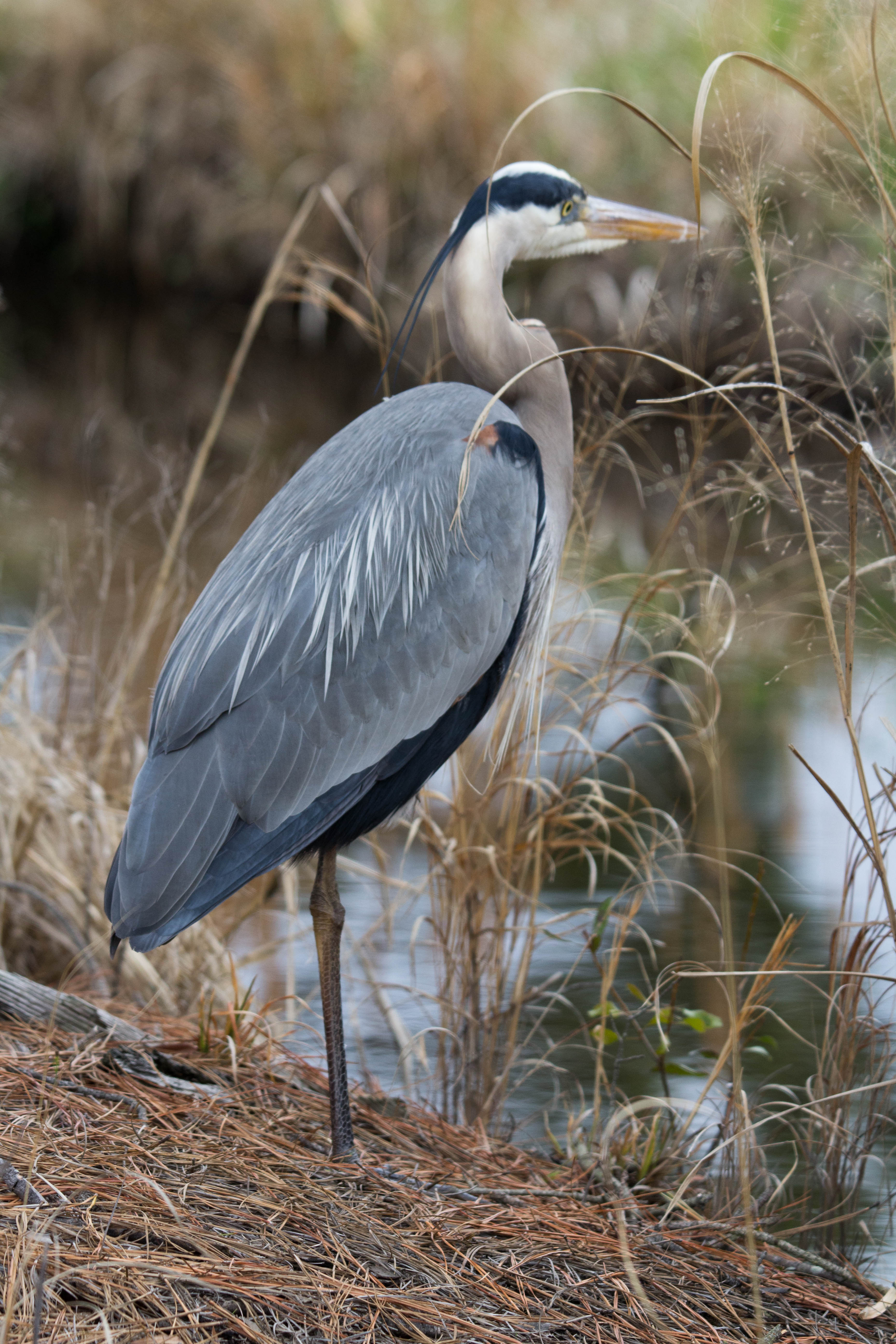 There are many birds that call Blackwater home. Another species that you can see all over the area are ospreys. There are osprey nests that you can see from the roads in several places. We were even lucky enough to see several feeding at different times.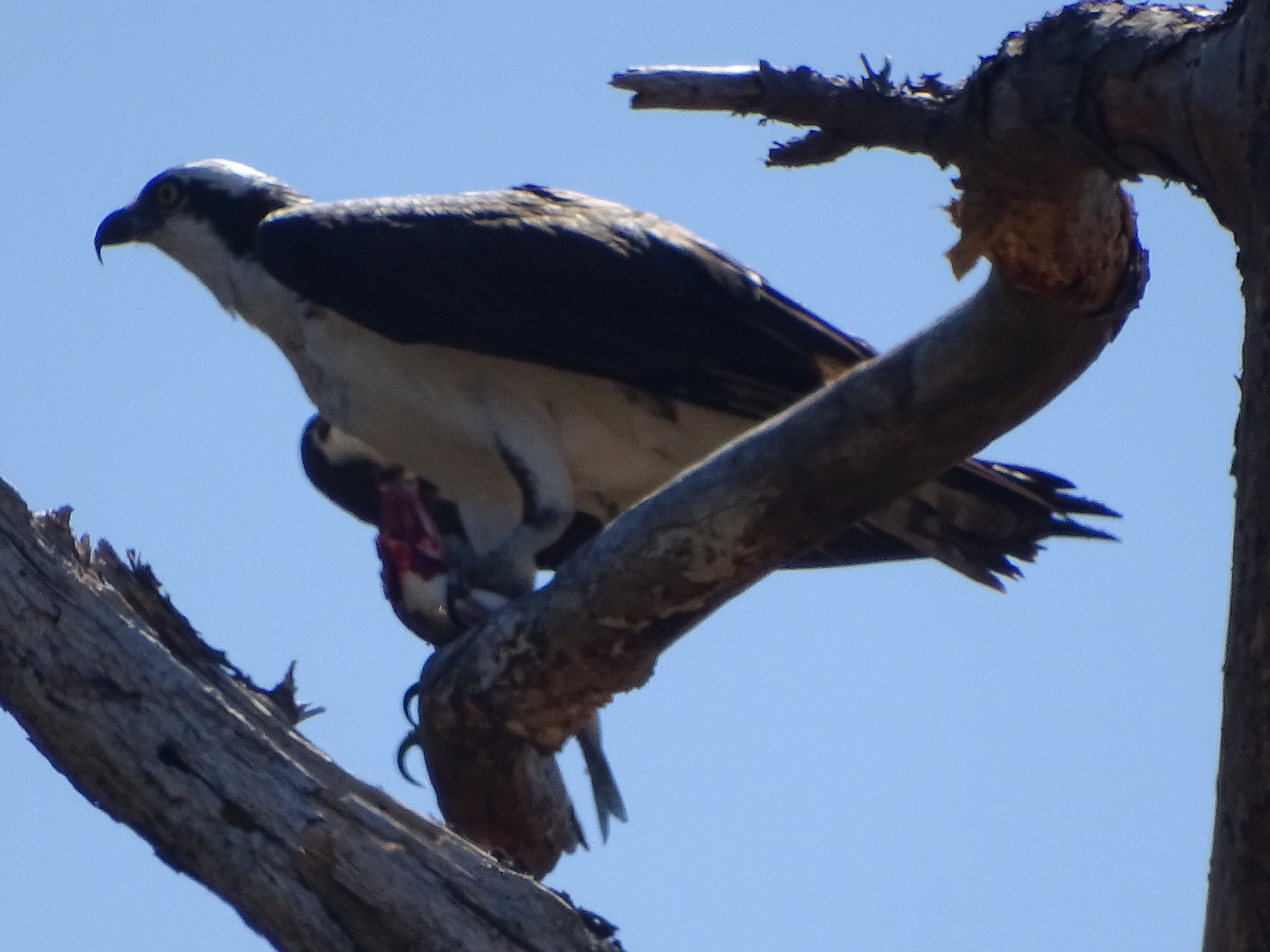 Besides these birds, there are many birds that come to Backwater to rest during the winter months and during their migration paths. Without places like Blackwater, these animals wouldn't be able to make the treks that they do each year.
During different times of the year, you can find different animals and different activity going on in the park. In January, geese, swans and ducks are present in the marsh along with hawks, great blue herons, and a few species of shorebirds. Mid-winter observations are best during thaws. Golden and bald eagles are sometimes seen on Wildlife Drive. The great horned owls are incubating eggs and the bald eagles are starting to work on their nests. In February, the first of the northward bound birds start to arrive, like killdeer, robins and bluebirds. The wintering waterfowl start to head north. The eagles start to lay eggs towards the end of the month. March bring large masses of red-winged blackbirds. Some will only be traveling through, while others stay to nest. Ospreys start to come from the south and begin to make their nests.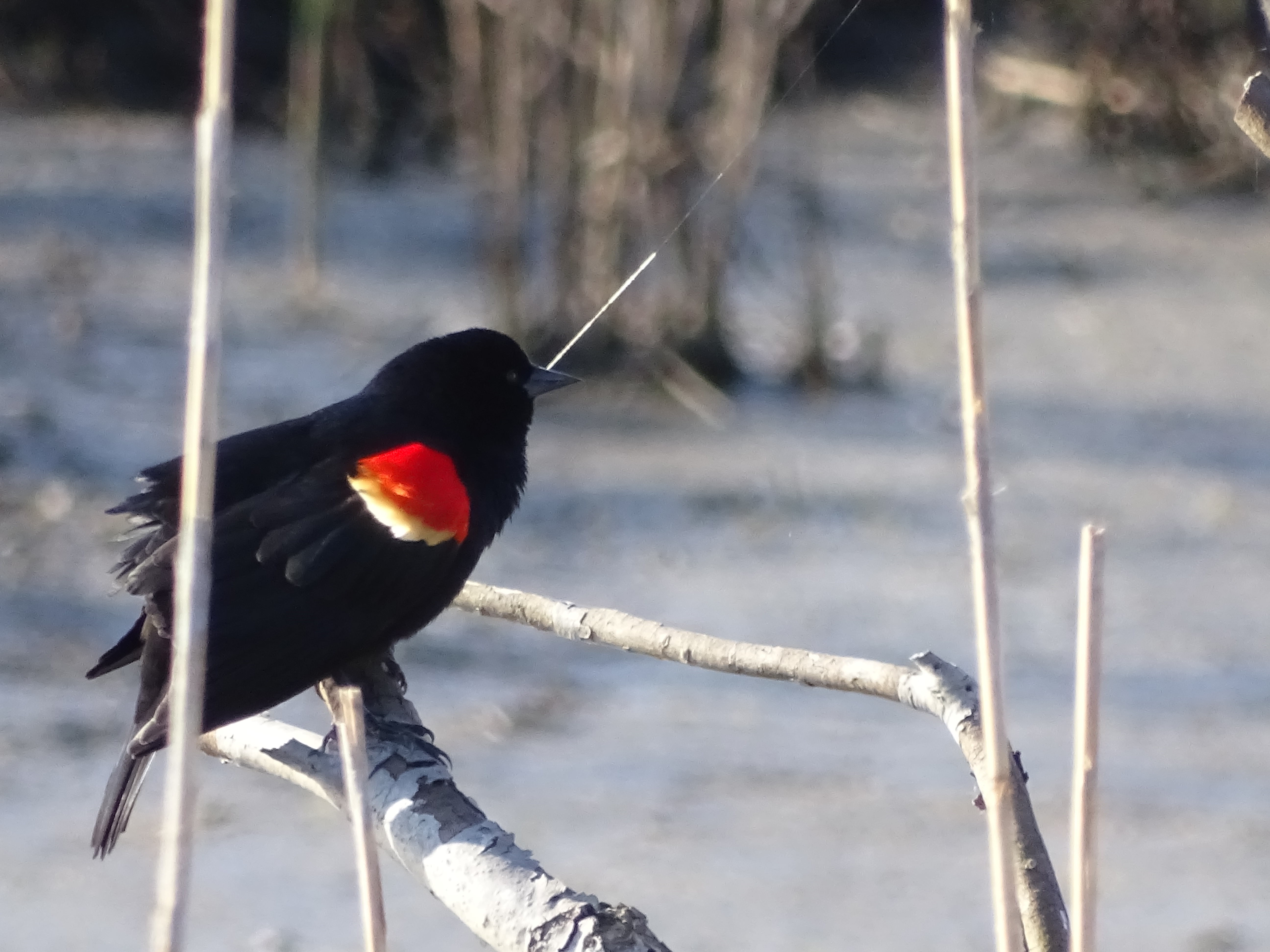 In April the resident ducks and geese start to lay their eggs. You can find many different types of ducks and geese at the park. By mid-April, the majority of the migrant marsh birds have returned. Delmarva fox squirrels are born. Young bald eaglets begin hatching, sometimes some eagles have been known to nest early, and hatch their eaglets by the end of February. Osprey, wild turkey, and northern bobwhite begin to nest and in late April and early May is the peak time for shorebird migrations.
In late April and early May, migratory songbirds peak. White-tail fawns (usually twins) begin to appear. The eaglets start to fledge and will continue through June. The first broods of waterfowl appear.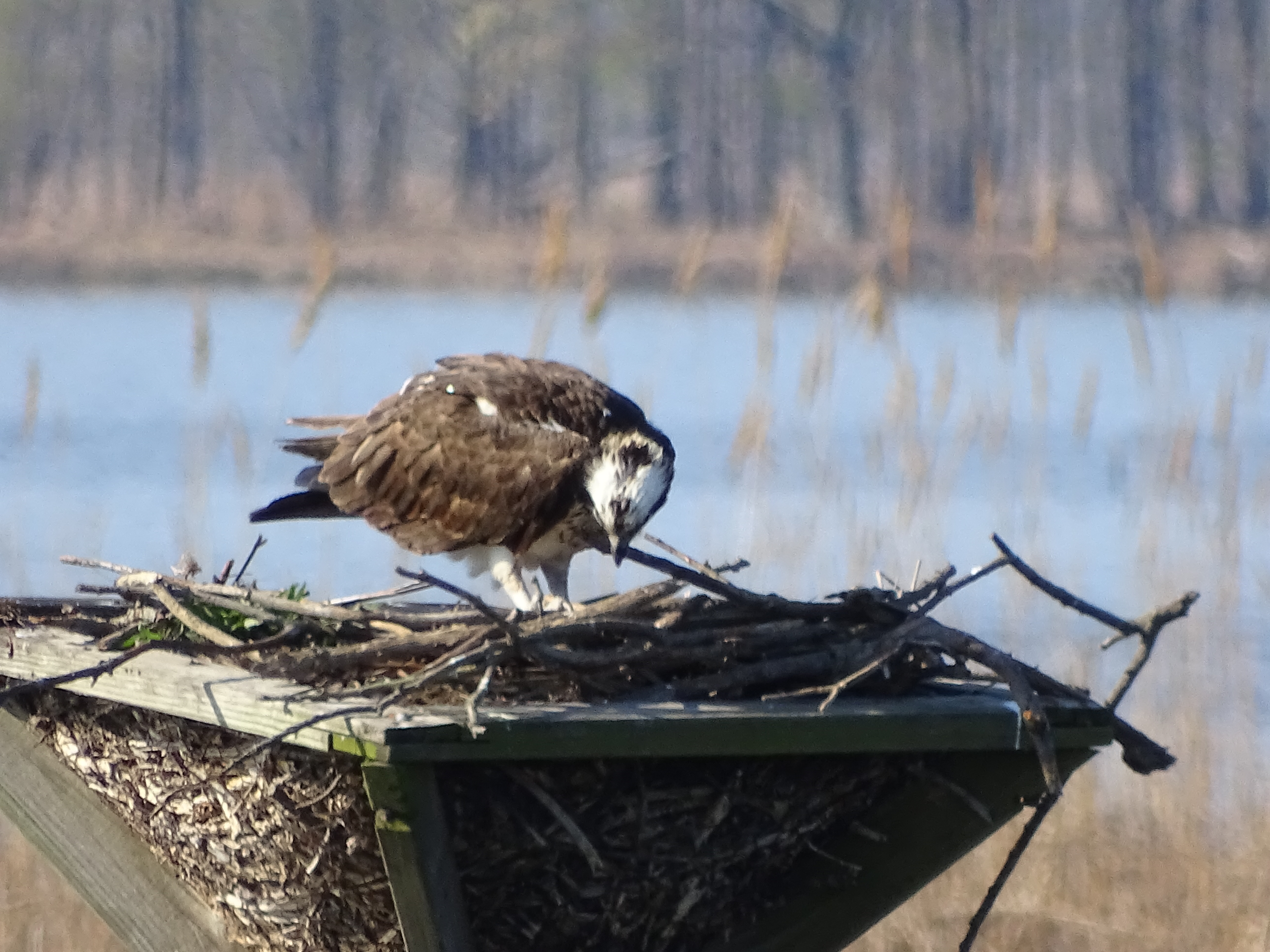 Ospreys hatching start arriving in June and the songbirds begin to nest. Local goslings start to fly in July. The marsh hibiscus begins to bloom along marsh edges at the end of month. By the end of the month, the osprey young leave the nest. In August wading bird numbers begin to increase. Blue-winged teal from the north arrive on southward migration. Some of the bald eagles fly northward after the breeding season but there are some that stay all year round. Be prepared for the large concentrations of flies and mosquitoes in the marshes and woods. Bring bug spray and keep covered. In September the osprey head to South and Central America. More waterfowl start to come to the park and the egrets and herons stay until the cold pushes them farther south.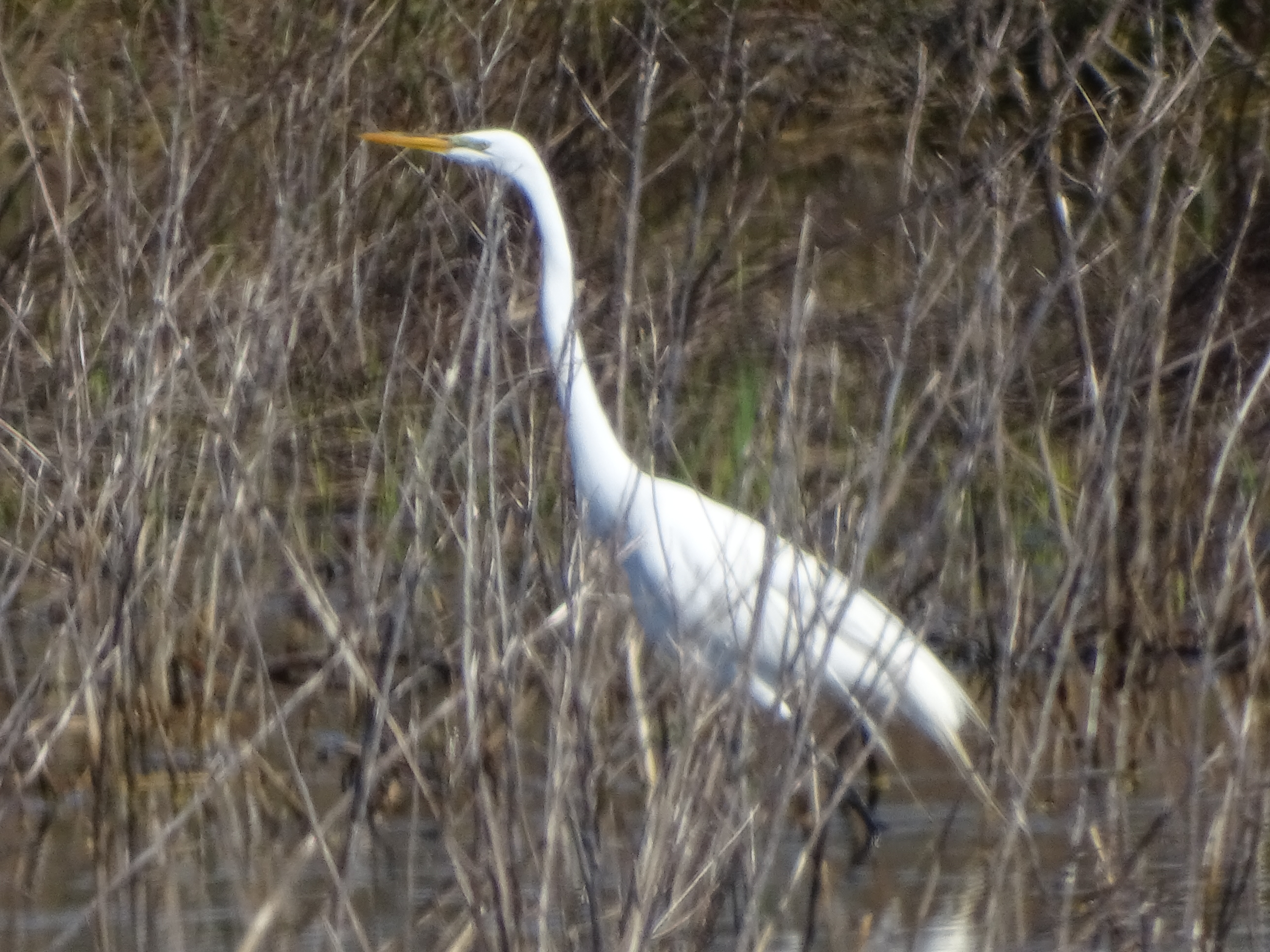 The tickseed sunflowers start to bloom and the cattails start to seed. Toads are abundant. Songbirds migration peaks in late September and early October. In early November the tundra swans come from northwest Canada and several hundred will stay throughout the winter. The white-tailed and sika deer breed from October to December. The bald eagles arrive from the north and sometimes the golden eagles can be seen during winter. Waterfowl numbers decrease. Some remain all winter, others move south or disperse throughout the Delmarva Peninsula. This is the time of year that the prescribed burning of the marsh begins for regeneration of specific waterfowl food resources.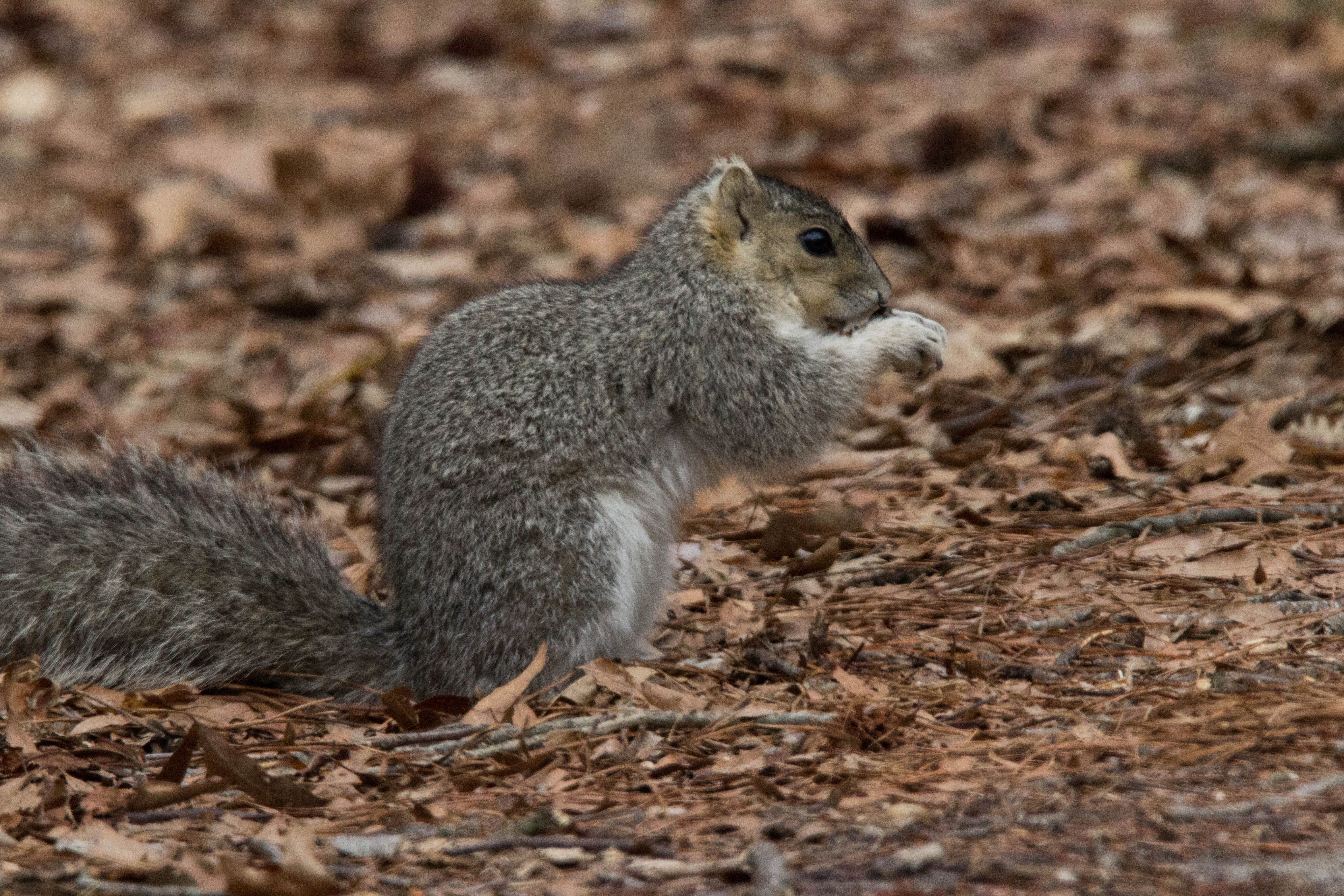 Of course, it isn't just birds that call Blackwater home. Blackwater NWR is home to the largest natural population of formerly endangered Delmarva peninsula fox squirrels. While no longer on the endangered list, they are still rare to see. We were excited to be able to get some shots of one on our last trip.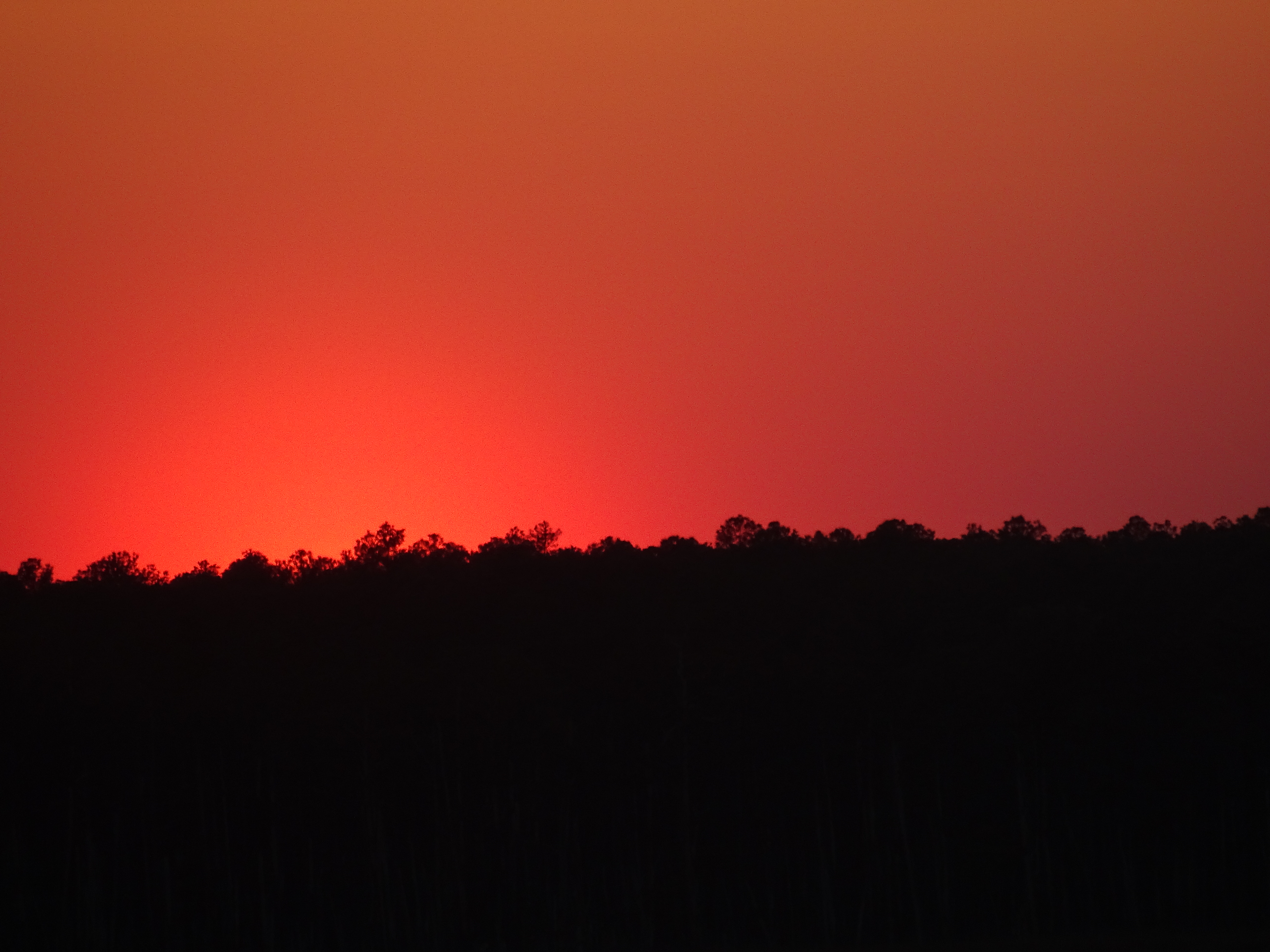 Called one of the "Last Great Places" by the Nature Conservancy, Blackwater National Wildlife Refuge should be on one of your road trip itineraries soon.