This post has been sponsored by Tourism Japan, but all thoughts are our own.
Japan is one of the most beautiful places; The culture, the food, the atmosphere. There is no way to know everything about Japanese culture, unless you are raised that way. That doesn't mean you shouldn't try to prepare for the trip. Before you are ready to visit Japan, there are things you should know.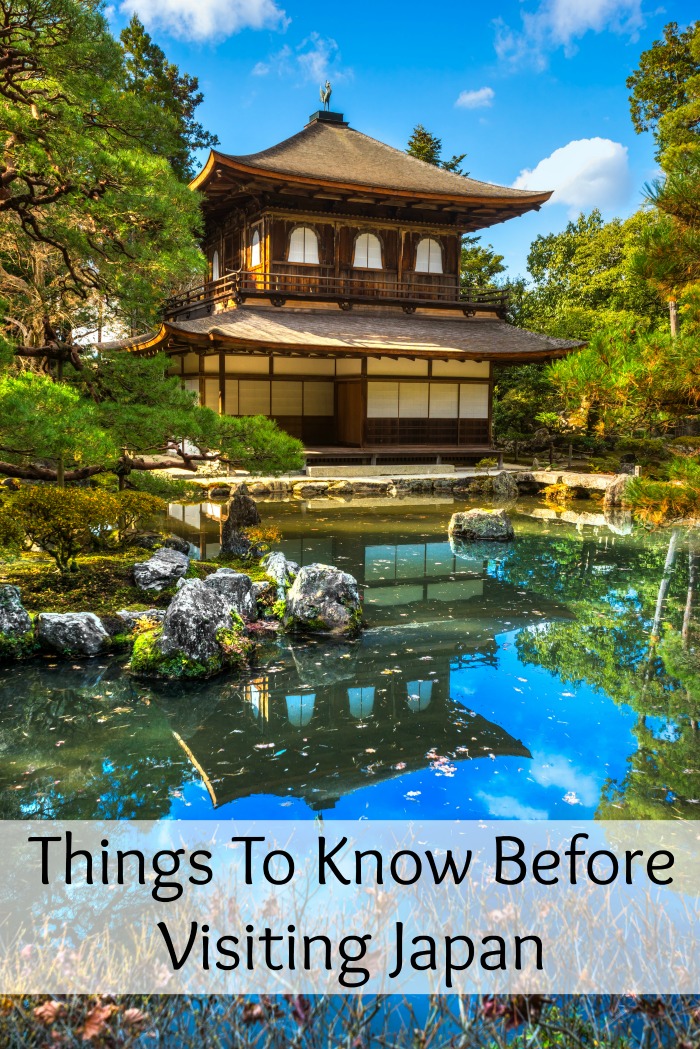 Meeting someone: It is tradition in the Japanese culture to bow when you meet someone. The person with the lower status is expected to bow first and to bow more deeply than the other. Normally, this tradition is put aside and a simple handshake is acceptable.
Saying Thank You: While people in the western world oftentimes say thank you for small things, like having a door held open or having something handed to them, in Japan, it is more common to say sorry to have inconvenienced you. Instead of saying " arigatou", which means thank you, in Japanese you would say "sumimasen"

Tipping: In the western culture, you are expected to tip. The servers are paid well below minimum wages and the difference is made up with tips. In Japan, the wage the server receives includes that tip. It is even said to be considered impolite to tip.
Remove Your Shoes: There are many situations where you are not permitted or should not wear your shoes inside. You will notice these situations because there will be a row of shoes lined up. If there are guest slippers, please put them on and follow the appropriate guidelines.
When visiting Tokyo, you are visiting the largest city in the world. With that comes everything you could want in a city. If you are looking for a Japanese experience that is more serene, less hectic and closer to nature, then Tottori. This scenic area is gorgeous with the green hills and temples.
Want to get a 360 degree view? Watch this video that features Tokyo and Totturi. See the amazing festivals that celebrate the different cultures in each area.