I received a free Premium Kid Connect for my daughter's Vtech Innotab 3S in exchange for this post. All thoughts are my own.
I mentioned over the ast few months how much I love my daughter's Innotab 3S. She has so much fun learning on it while she is playing games or drwaing pictures. It also keeps her off of my iPad. She loves the kid safe web browsing feature and I love she can only go to where I allow her to go. But one of our favorite things is the Kid Connect feature, which is available only from the Vtech Innotab 3S.
Kid Connect lets Willow send me text messages, pictures, stickers and even voice messages. She loves that her tablet lets her do these "big kid" things. I love that the connect is completely safe. only the people that I approve is allowed to get messages from Willow. Which means, that if I want my mom and her sister to get messages from Willow, I can let them access it by giving them the code and information. If I do not want Willow to be able to send a message to someone they can get to her account.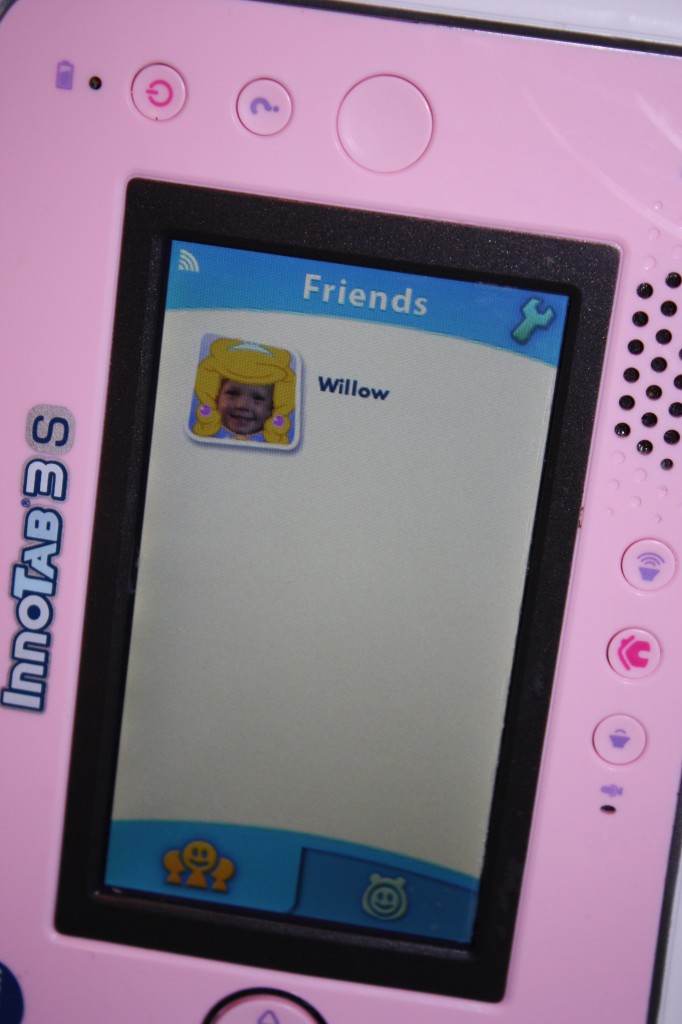 Recently I needed to go away over night. Willow was a bit hesitant. She loves visiting her ShamSham (my mom) but she has been sick off and on over the past month, so she is just a bit off. What was great was that since she took her Innotab, she was able to send me her drawing and a text message. It made her feel so much better. She was much more relaxed knowing that she had a way to communicate with me.
The InnoTab 3S comes with a one year subscription of Basic Kid Connect, which allows kids and parents to send text messages and stickers. In addition, the Premium Kid Connect app offers enhanced features that allow kids and parents to send not only text messages and stickers, but voice messages, photos and drawings to each other. For the first two weeks after registration of the InnoTab 3S, a Deluxe Apps package with Premium Kid Connect is available for $14.99. The package also includes Movie Maker (a $7.99 value), a fun and exciting stop-motion animation app that lets kids become movie directors. Once the two week promotional period is over, Premium KidConnect can be purchased separately for $14.99.
I wanted to let you know that the InnoTab 3S will be available for $79.99 for the holiday season, down from $99.99.
How could being able to connect with your child, no matter where you are, ease your mind and theirs? Do you know anyone else that would love to be able to get a surprise message from your little one?
I am so happy to be able  to offer a fantastic giveaway right in time for the holidays. One lucky US reader will win a Vtech Innotab 3S. Giveaway ends 11/27 11:59 pm est.