I have partnered with VTech to bring your this opportunity. All thoughts are my own.
Do you remember my cutie strutting her stuff showing off her VTech Kidizoom Smartwatch? She absolutely love her watch and uses it every day. She loves learning to tell time, to take pictures with it, use it to video her sister while she does cheer and play games while we are waiting somewhere. And I love that it doesn't take batteries because it is rechargeable.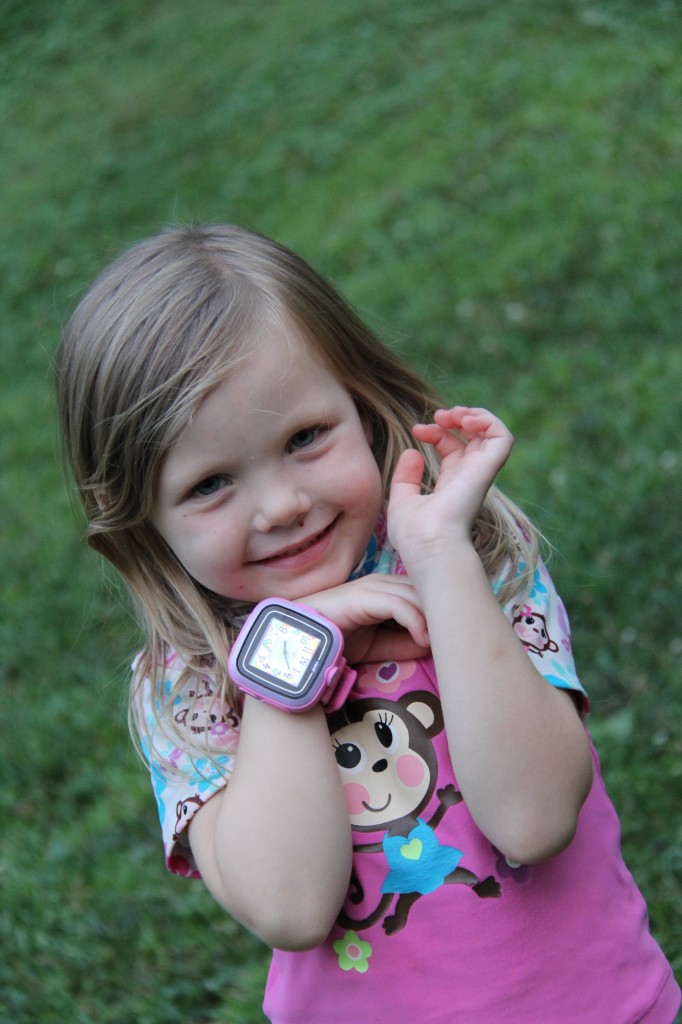 VTech is offering you a chance to win a VTech Kidizoom Smartwatch for your little ones.
VTech knows your kids are characters and they want to see all the great antics that make your child one of a kind! That's why VTech is encouraging parents and caregivers to share their "that's my kid" moments on social media. Using the hashtag #smartwatchsweeps on Twitter and Instagram, VTech fans can share and submit images or videos of their pint-sized kids proudly showing off their giant personalities! At the end of each week, five randomly selected winners will be chosen weekly to receive a Kidizoom Smartwatch.
I hope you enter because I love seeing these types of pictures of kids showing off their personalities. I will be watching the hashtag.