This post contains affiliate links. If you buy something from them, I earn a small percentage that helps keep The Spring Mount 6 Pack running.
I received a pair of Telic Shoes for my review. All thoughts are my own.
I hate shoes. I mean, seriously, I hate shoes. And given the chance, I will wear my flip flops all year, until it gets bitter cold and then I switch to this pair of slipper type boots. When I wear other shoes, they have to be comfortable. I mean, really really comfortable. But I have learned that wearing my flip flops in certain circumstances just is not a good idea.
This summer we went to New York City, and we walked. We walked through Time Square. We walked to the subway, and then to the bus and then to Chelsea Pier. By the end of the day, we had walked a few miles and we were standing even longer. My feet ached. My backed ached. My legs ached. And did I mention that my feet ached?
We also went to  to Great Adventure for the day for the reveal of the Wimpy Kid cover. And then we walked the park. We stood in line. We walked some more and stood in line some more. We arrived at 9:30 and left at 7pm. And all that time, we walked. What do these 2 days have in common? Yes, I was wearing my cheap-o, no support, no cushion flip flops.
After talking to another blogger she told me about Telic flipflops. Like me, she is all about the flip flop, and she knew my pain. I decided right then and there, I needed to try these shoes. Telic reached out to me, and soon a new pair of flip flops were on their way to my house.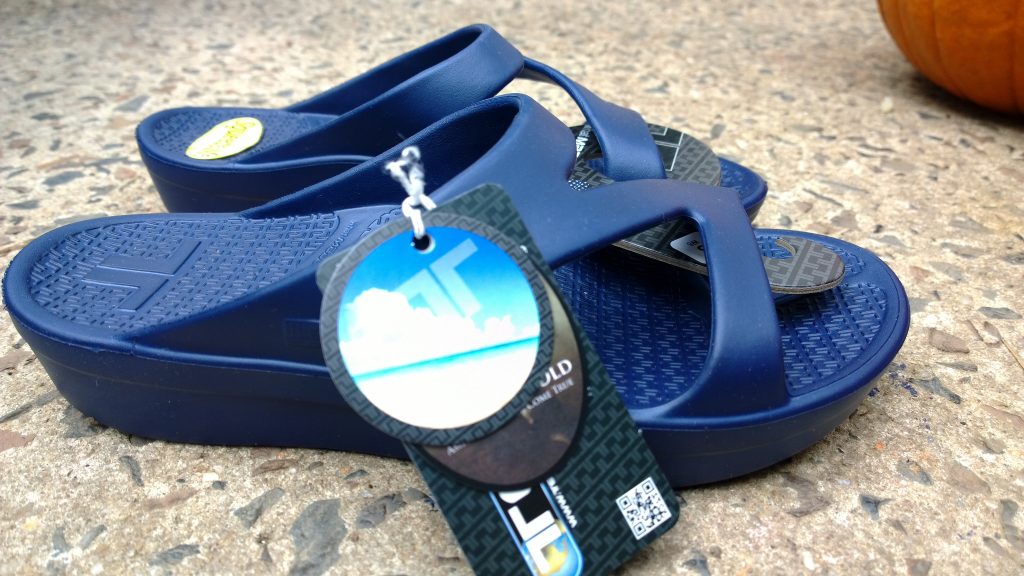 Right off I knew that these shoes were different. The sole on them was very thick and there was actually arch support. These shoes have soles that are designed to conform to my feet. The special blend of materials that are used get activated by the feet to warm up, and then conform to feet.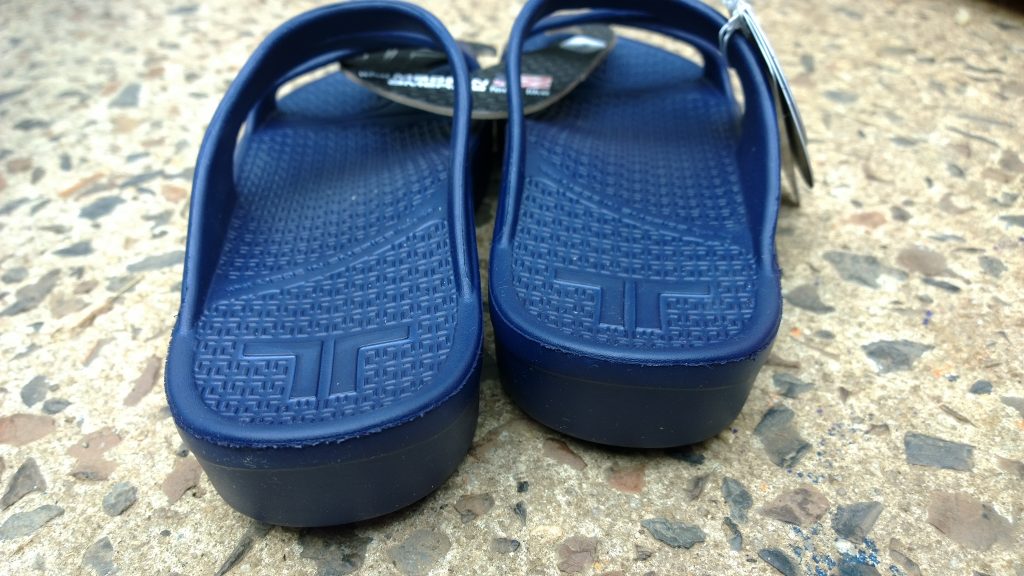 When I slide the shoes on, I almost felt like I was walking on a moon bounce. I can not think of any other way to say it. There is a bounce to the shoes. I could actually FEEL the cushion and every step "bounced". I was very shocked at how comfortable the Telic shoes were. Even my best sneakers, my high end running shoes, are not as conforming and supportive of my feet.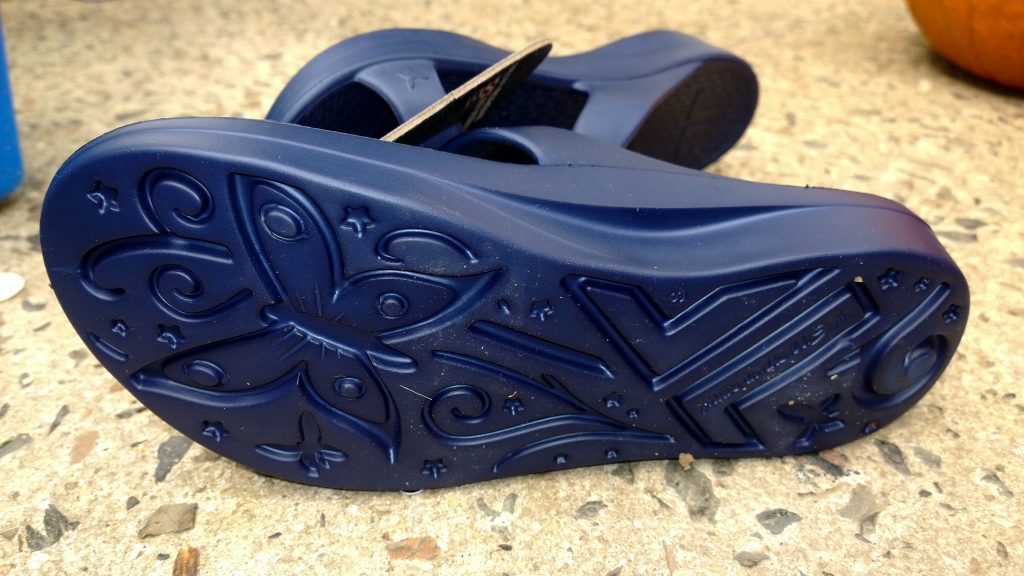 My son looked at the shoes and he turned his nose up on them at first. He thought they were not cool enough. But as soon as he tried them on, we have been fighting over them ever since. Every time I turn around, he is sneaking around taking them from my room.
If you are like me and live in flip flops, or if you are just looking for a great pair of supportive flip flops or slides to put on anytime, these are the shoes for you. Check out Telic's website and see what they have to offer. Don't wait the warm weather. These would be great for slipping on after a workout or for running out to the store, when there isn't snow on the ground.
Are you a shoe person? Or do you prefer flip flops and bare feet?