As parents, our children's safety is our number one priority. When we drive with kids in tow, we want to make sure that they are always safe. Gone are the days when parents let their children ride in the back seat without any restraint. But back then, they just weren't too aware of how risky that was.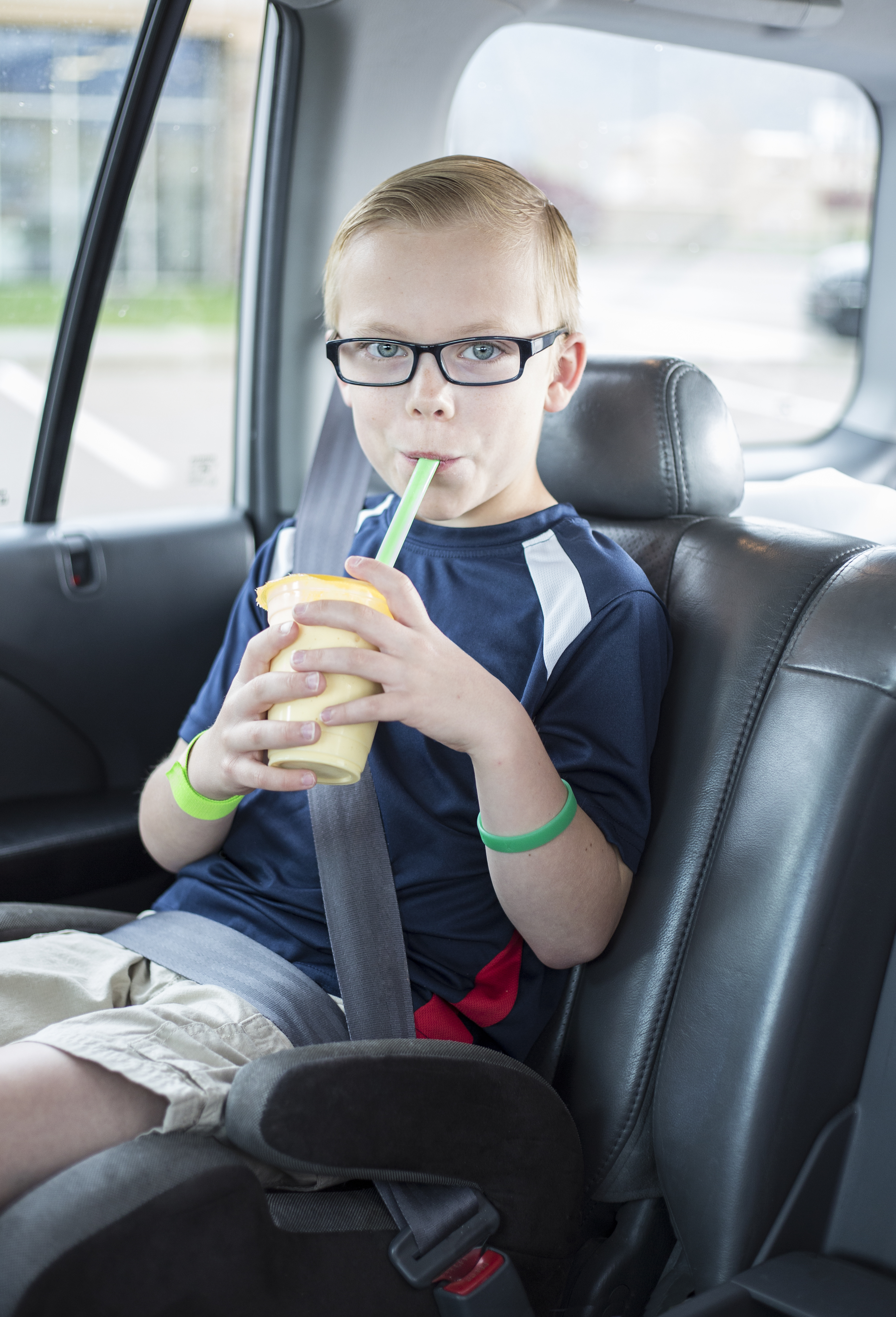 In fact, the leading cause of death for children are car crashes, which can be attributed to the fact that most kids are not adequately restrained or left unbuckled. That's why nowadays, parents have become more concerned about their kids' safety in vehicles.
So, to reduce the risk of serious injuries or worse, fatalities, being suffered by children in the event of a vehicular accident, our good friends at Alpha Car Finance have put together a list of simple and easy-to-follow tips for choosing your child's booster seat.
Before you go shopping for a booster seat, make sure you check your owner's manual first. See exactly where the car seat should be placed and how you should install it correctly.
Your child's car seat can either be attached by using the seat belt or the LATCH system, which is the acronym for Lower Anchors and Tethers for Children system.
Knowing this, you can decide which car seat you want based on how you will install it, either using the seat belt or LATCH system before you buy.
Choose the appropriate seat according to your child's age, weight, and height. You can check the height and weight of your child's car seat in your owner's manual. But generally, here are the three types of child seats available in the market.
Rear-facing seats. For children under 12 months, use rear-facing seats only. Keep your baby in a rear-facing seat for as long as possible. Once your child's head is within an inch of the top of the seat, then you'll know when he or she has outgrown the rear-facing seat and is time to for an upgrade.
Forward-facing seats. Your child can use a forward-facing seat once he or she reaches the maximum height or weight limit allowed by the car seat manufacturer.
Booster seats. When your child outgrows the forward-facing seat, you can make the switch to a booster seat. Booster seats are designed for children aged between 8 and 12. Their purpose is to help position your children properly for the seatbelts to protect them.
You can transition your child to using a seatbelt when the lap belt fits snugly across his or her upper thighs, and not the stomach. Alternatively, the shoulder belt should be placed comfortably on your child's shoulder and chest, and not across his or her neck or face.
Try it out. Put your baby in the car seat and buckle him or her up. Try adjusting the harness. If you find it difficult to adjust, look for a different one. Since you have a lot of choices, make sure you try out the car seat and see if it fits in your vehicle.
Don't buy a used one. While you may think you're saving some money, it's not a good idea to buy a used car seat. There are many risks involved like not knowing its history, it may no longer meet the current safety standards, it may have loose or torn parts, among others.
Pick one that is easy to clean. Aside from it being safe, it's also a good idea to choose a car seat that has a smooth fabric so that it will be easier to wipe clean. It's typical for kids to make a mess or spill their food during trips. So, avoid car seats with textured fabric like corduroy if you want to make your cleaning efforts quicker.
Have you recently bought a booster seat for your child? If so, how was your buying experience? What factors did you consider before purchasing one? We'd love to know. Please share your thoughts by leaving a comment.