Looking for a way to help with cancer pain? These are some of the ways that we deal with the struggle of cancer pain.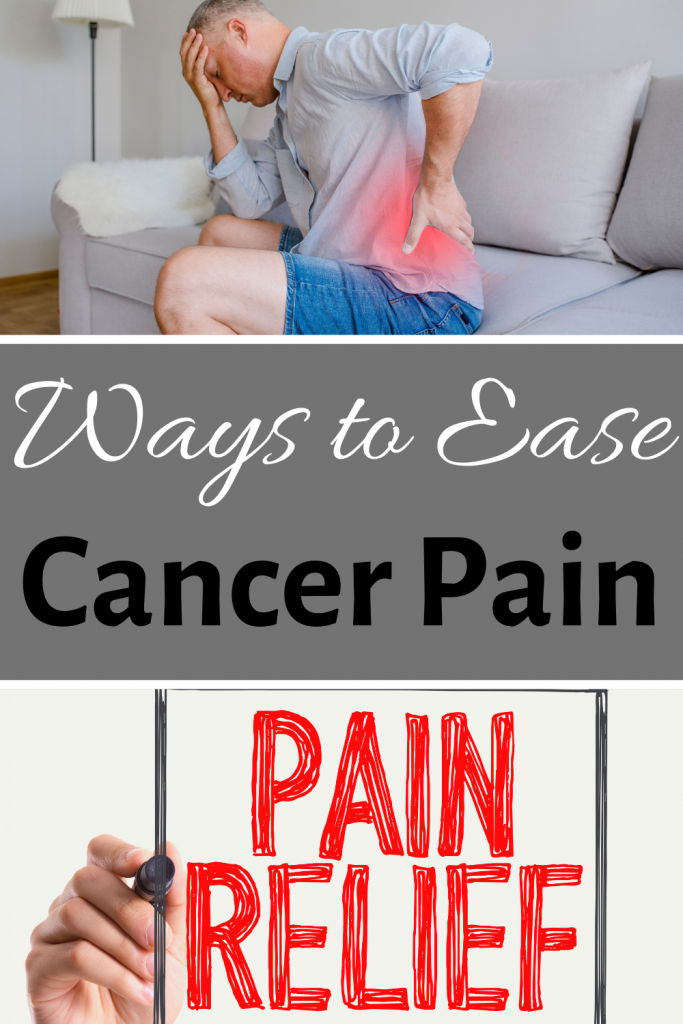 Ways to Help Cancer Pain
I am not a doctor. I have no medical background. This is a personal post on how we take care of Don's pain. This is for information only and is in no way telling anyone to try these methods. Before trying anything mentioned here, please check with your own doctor.
Don has always struggled with pain. He was a construction worker his whole life. But while he had pain, it wasn't anything like what he feels now that he is on Lupron, Zytiga and after going through chemo. The amount of pain he is in is far above anything he ever thought he would feel. While he hasn't started having hip pain that's cancer related, he does has dormant spots on his right and left sides of his hips. It is something we are watching carefully.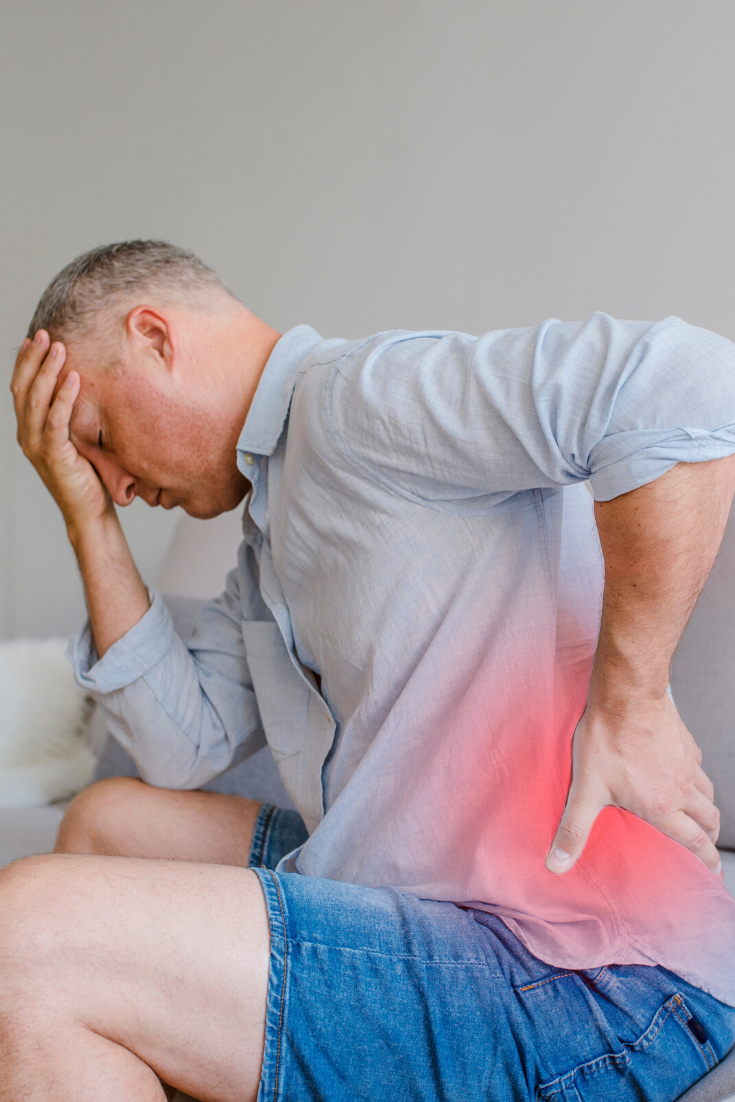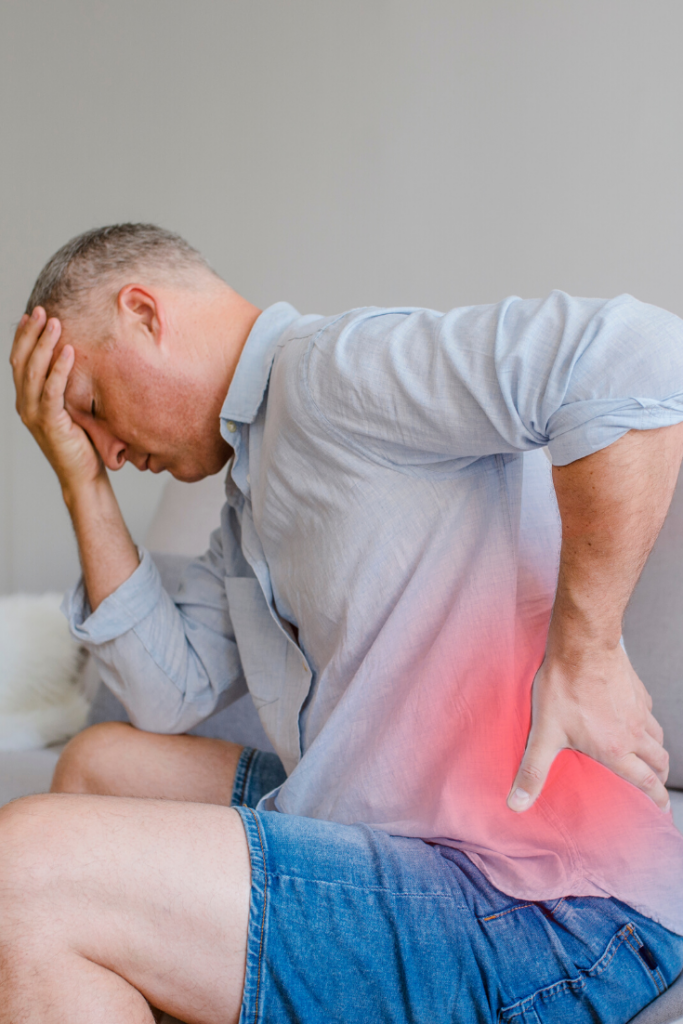 Why Do Cancer Patients have Pain?
This is kind of a loaded question and not one that has the same answer for everyone. In general, cancer patients have pain, or I should say can have pain, because the tumor is killing of healthy tissue and organ, from the medications that are used to treat cancer, side effects from medications that are used to treat the side effects of the medications to treat cancer, or from cancer spreading into different areas of the body including the bones. In some cases, the tumor itself gives off toxins and chemicals that can cause pain. The types of pain range from annoying to debilitating and every degree in between.
What Does Cancer Pain Feel Like
This is a question I can't actually answer. I am a caregiver of someone who is dealing with cancer and I can tell you what he tells me. I can tell you what I have read, and I can tell you what professionals say. But that doesn't mean it will feel the same for you, someone you care about or someone you are trying to help get through this.
Don has neuropathy and fibromyalgia pain from the chemo. He also has bone and joint pain from his Lupron and Zytiga. His bone pain is nothing like what it feels like when the cancer has spread to the bones. This is a different kind of pain.
So What Does the Pain Feel Like
When it comes to what cancer pain feels like, according to Don:
Neuropathy: The neuropathy is a combination of pain, numbness and pins and needles. Think of the worse case of pins and needles you have ever had from your feet or hands falling asleep. Multiply that by 10 and there is no way to make it go away. You can't rub it, shake it or smack it to make it come awake. You just have to wait it out and it can be for days. Don's neuropathy started when he was on chemo and while the Drs said it should go away, three years later and he still has issues. In fact, it is spreading across his feet. He has no feeling in the tips of his fingers, which is really bad because there have been times where he has been touching the burner on the stove and didn't feel it.
Bone Pain: As I said, his bone pain is from the medication and not from cancer spreading into the bones. According to the Drs, bone pain that is caused by cancer spreading feels like broken bones. They have told us that the kind of pain that is deep in the bone is one of the worse pains you can feel. We are incredibly thankful that is not something he is dealing with yet. However, for his bone pain, he says it feels like a throbbing deep in his bones but not as painful as a broken bone.
Being Flayed: That sounds painful, right? There are nights where Don is in so much pain nothing helps. It is usually in his legs and feet. He says it is like someone is trying to flay the muscles off his body. It started during chemo. He would get this horrible pain off and on and then it started to become a regular occurrence. Thankfully, since he has been off chemo, the pain has stopped coming as often, however, he still has it from time to time.
Fibromyalgia: Fibromyalgia is a condition that causes widespread pain throughout your body. Sadly, it is a condition I am all too familiar with because of having it myself. It is basically your nerves being on overdrive and everything hurts. This is something that has started in Don and while that isn't the diagnosis he was given because they still attribute it to general cancer pain, it is a good way to describe it. There are some days he feels like he has done some kind of crazy workout the day before and his muscles are so sore he can barely move, except, he didn't do a crazy workout.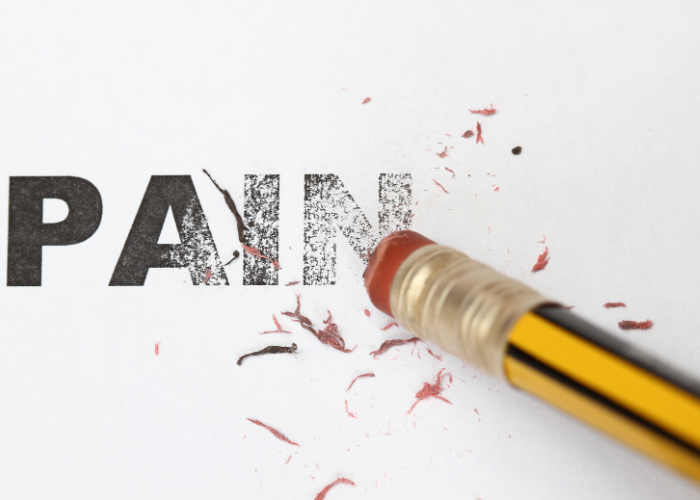 How to Treat Cancer Pain
There are many types of cancer pain, there is hip pain cancer related, neck pain cancer related, shoulder pain cancer related, and the list can go on and on. When we are looking for ways to make Don feel better, these are some of the things we use.
Lotions: I am a big believer in trying as many natural ways to relieve pain as possible. We use a lot of over the counter lotions that help take the edge off. One of the really weird fibro type pains he gets is shoulder pain cancer caused. He gets weird pain in his shoulders that make his whole arms numb and feel like dead weight. The lotions are great for this.
Epsom Salt Baths: On some days, the only thing that helps the deep muscle aches are a hot bath with Epsom salt. These are usually days where Don has been more active than usual and the next day, his body goes into a flare. These all-over aches, like the fibromyalgia pain, and the soak helps to ease the pain naturally.
Over the Counter pain relievers: The Drs have told Don to take naproxen, brand name Aleve. This is a medication that helps take some of the inflammation away. This will help him with minor pain days but not on his bad days.
Back Supports: Ever since chemo, Don's back is done. It hurts all the time. We have found that different back supports are helpful. He loves the Dr Ho Decompression Belt. When he pumps it up, it relieves the pinching feeling he feels in his back and it is a great non-medication way of getting relief.
Heating Pads: We have a really large heating pad that covers his back from top to bottom. He will also lay it under his legs to help with that pain. It can be used on neck pain cancer related. Some days he uses it all day, just moving it from one place to another ever 20 minutes or so.
CBD Oil: CBD oil has become one of the biggest pain relievers in our house. CBD is made from the marijuana plant but has NO THC in it. THC is what is thought of when people smoke pot to get high. There is 0 high effect from CBD and it is legal in all 50 states. Don uses it daily to help pain that is already starting but also uses it to stop the pain before it starts. It can be used for headaches and anxiety. Don has a lot of anxiety, between hearing the ticking clock of how much time is left to how bad is he going to feel that day. It has been a lifesaver. CBD is available in gummies, oils, patches, lotions, and edibles. I like to keep the oil on hand because it works the fastest, next to the lotion, and is easy to take with us in my bag. We also travel with lotion whenever we are going out. When you are ordering CBD, you want to make sure you are ordering from a quality company because you don't want to waste your money on something with a lot of fillers.
THC: We live in Pennsylvania which has legal medical marijuana. Don has his medical card, which, in my opinion, anyone who deals with pain like that caused by cancer, should have. When Don is using THC for pain, he uses a THC lotion as well as tinctures but there is flower, what people normally think of, and vapes available for someone who doesn't mind smoking it. There are also capsules, but in our case, while the convenience is nice, it isn't worth the price. If you live in a state that has medical or recreational available, it might be something worth looking into. It helps with many issues and most pain Drs are recommending it rather than narcotics.
Pain Pills: Of course, there are traditional pain pills and patches. These opioid/narcotic based medicines have their place and it is an important place. The problem can be that many doctors are not allowed to give the amount needed to control cancer pain unless the patient has reached the end of life stage. Also, because they are addictive and patients can build up a tolerance, narcotics are not the best option when it can be avoided. Don does need to take them on bad days, but it isn't his first choice.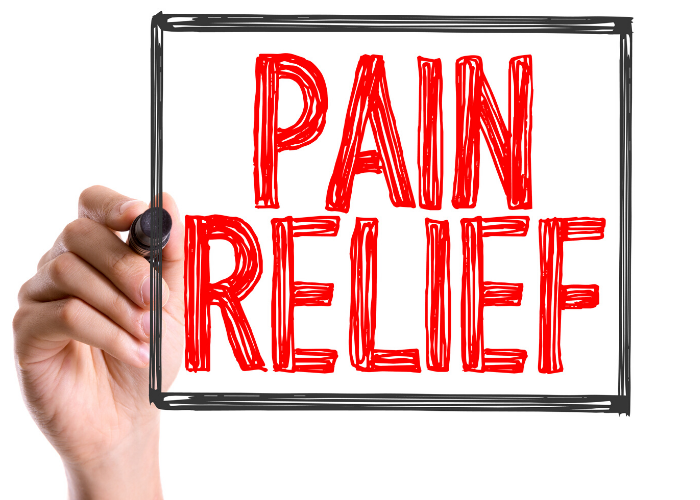 Other Ways to Help Cancer Pain
There are a lot of other ways to help with cancer pain, however, Don has not tried these and I can not give his experiences. Although I do know that it helps a lot of people. Web MD talks about some of these in more detail.
Chiropractic care
Guided imagery
Herbal remedies and supplements
Kratom
Hypnosis
Meditation
Yoga
Massage
Acupuncture
It seems that from everyone I have talked to, there is no "one way fits all" when it comes to dealing with cancer pain. Even when it is two people who have the same cancers and at the same level of activeness. It seems that pain is very individual from person to person.
I also want to add that when cancer has progressed, many of these options will not help. That is the point that the Drs usually prescribe very strong narcotics for the pain and for break through pain.
More Cancer Related posts
Want more information on cancer pain. Try this article from the Mayo Clinic. I have found it very helpful when trying to learn more information.