I work from home. So basically all the work I do is online. It is how I support my family. I have learned a lot of places to make money online over the years. I have also been scammed out of money over the years. These ways to make money online are real and many of them I use myself or have used in the past.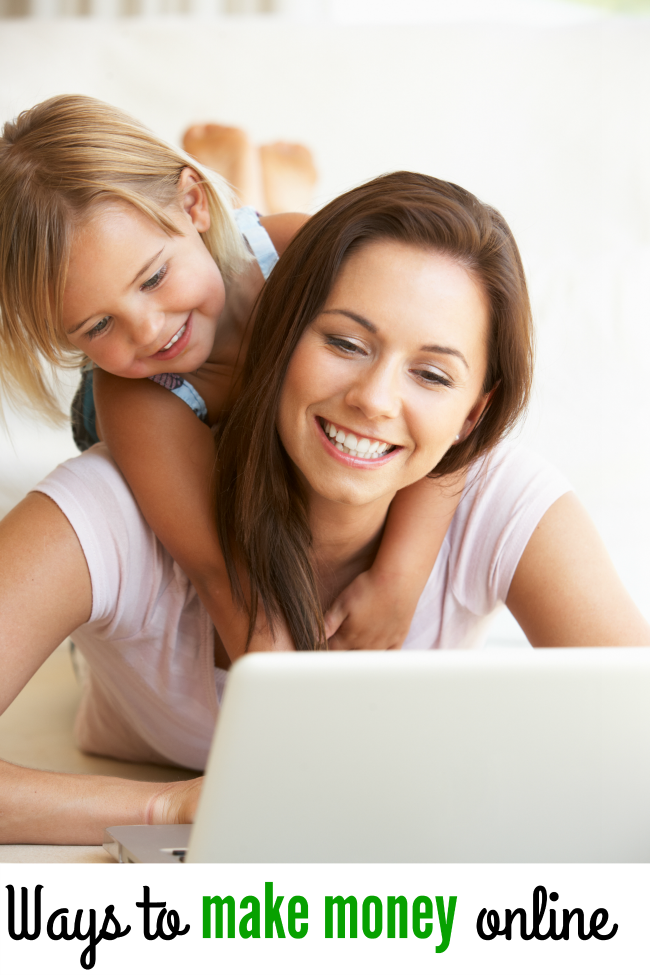 Freelance writing: If you are able research a subject and write about it using correct grammar, there are a lot of places online that will pay you for your writing skills. There are a lot of opportunities to write blog posts, articles, social media updates, to more formal types of topics. Some people are able to write enough each week that it becomes their full time jobs.
Selling items: There are a lot of places online that offer marketplaces. Amazon, Ebay and Etsy are just a few. Using these online market places, you can sell used items that you have gotten from yard sales or your own house, create and sell beautiful crafts, or sign up with companies that provide the items and you just market them for sale to get the profit. These market places make it easy to sell online and earn a full time income or just a little extra to help ease your budget. The amount you can make depends on the amount of time you want to invest.
Affiliate programs and programs that pay you for referrals. Do your friends and family and followers on social media know you as the go to person for recommendations? Affiliate marketing is earning money when people you refer to a website buys the products or service. You earn a commission from the things that they buy or sign up for.  Some sites, the amount are small others offer higher percentages. There are also sites that pay you Ebates and Ibotta that pay you for using their service and referring others to it to.
Become a Virtual Assistant: A virtual assistant is someone who helps another person as an assistant but they work from home. It is a great way to make extra money and bloggers everywhere are looking for assistants. Don't worry if you don't know how to start. Rockin' VAs teaches you exactly how to become a virtual assistance. While the course seems pricey, there is a section on how to earn $100 in a day. I tried the course, and I thoroughly recommend it. The ideas, and tips that these ladies teach are exactly what bloggers are looking for. Not only do you learn what you need to know, the course also connects you with people who are looking to hire and buy.
Or look into the Work at Home Bundle. This bundle contains the Rocking VA Course and so much more that you can use to learn to work from home on many different types of things. This course has so much packed into it. It is worth the $57 and then some.
Blogging: I always save blogging for last. Yes, you can make a money from blogging, I don't want to lead anyone into the wrong idea. Blogging is hard work and it takes time. I earn all my income from blogging and being a VA, but it took a long time. And a lot of hours. Like any business, it takes time to get to the point where you can "quit your day job". It is possible if you are willing to work for it. If this is something you are interested it, start by joining Blue Host to get started. You will need your domain name and web hosting service. Blue Host can help and it is inexpensive to get started.