Colors and shapes are a major influence on the way we view the world around us and even if you might sometimes take them for granted when you are an adult, your young child will be eager to learn from you on this subject.
Here is an overview of when and how to teach your toddler about different colors and shapes, plus a look at what sort of lessons to give them and games to play to enhance their learning experience.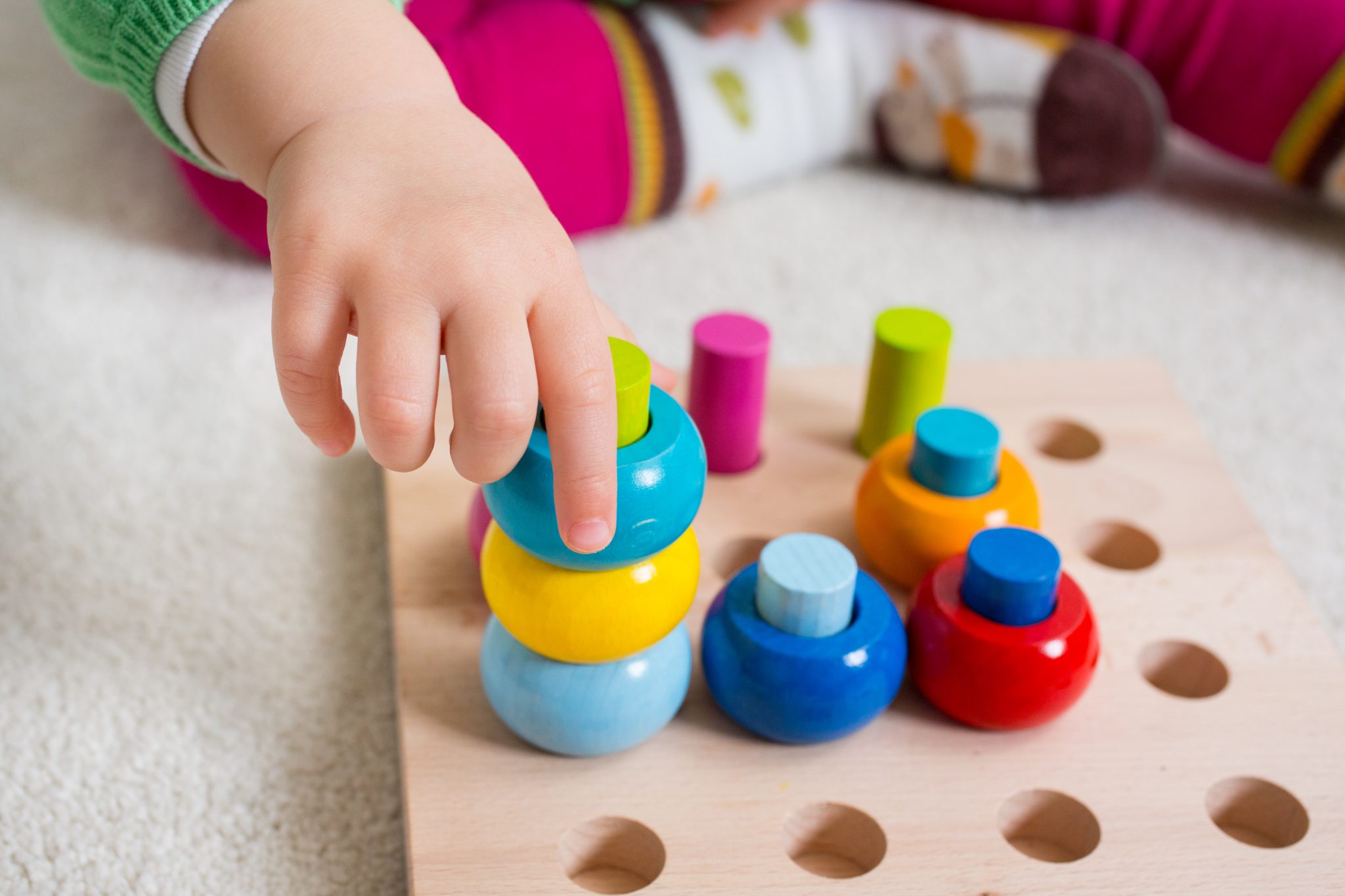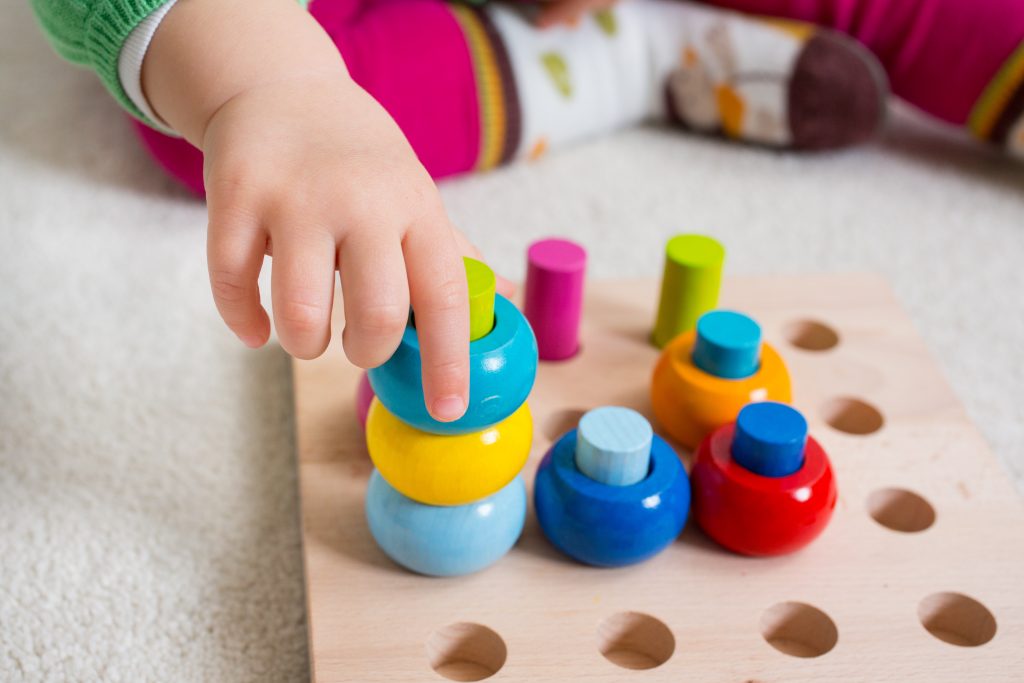 Taking an important step in their early development
Teaching your child about colors and shapes is a really important task as it helps them to understand, organize, and define the world that they have been introduced to.
Being able to recognize and distinguish between various shapes and colors is a fundamental component in their learning journey and a key part of their cognitive development. As a parent, you will want to know when is a good time to start educating your toddler and give them some hands-on lessons.
All kids tend to develop at slightly different rates so there is no specific timeline to follow, although as a general guide it would normally be appropriate to start teaching your little one about colors when they are about 18 months old or so.
Once you start giving them this information it is then important to reinforce what they have learned and review their knowledge regularly with some practical tasks to help give them a greater level of understanding.
Playing a color game
An easy way of reinforcing what you have taught them so far would be to turn naming the color of objects into a fun game.
Ask them to point out something that is a certain color and then ask them to find another option that has the same color. You could even play a game on your smartphone if you download this Android mandala coloring app and talk about the colors you are using to fill in the design.
Learning about shapes
It is normally from about 2 years old that you would set about teaching your child about shapes.
It is likely that once you get started they will make quick progress and you should find that by the time they have reached three years of age your child should be able to successfully identify most of the major shapes that we see around us.
If you want to make sure that they learn about shapes in a fun and hands-on way you could play a simple shape sorting game with them.
You can buy pre-school education toys that get your child to match the shaped blocks with the corresponding hole in the same shape. You can just as easily create a game at home for your child to play, by getting them to identify objects and group them together by their shape.
Colors and shapes are a voyage of discovery for your child and there are plenty of ways for parents to enhance their learning experience and make greater sense of their surroundings.