I have reached the end of week 1 on my new Nutrisystem diet. I started this journey weighing (I can not believe I am about to post this for the whole bloggersphere to read) 186.8 lbs. And for 5'2, that makes me a pretty big girl.
So I did really well this week. I stuck to the food on the plan really well, except I actually had trouble eating it all. I have read from others on the plan that they felt hungry the first few days getting use to it, but I felt stuffed. I did miss the amount of late night snacks and candy I would normally eat. Not all the food I LOVE, most is only ok, but there are some things that I really love and would eat anytime.
_________________________________________________________________________
To show how easy it was , here is the food I add on Day 1
Breakfast: Chocolate Chip Scone and protein shake.
Morning Snack: Hard boiled egg
Lunch: Chicken Quesadilla, 2 oz of cheese, and green beans
Afternoon snack- 1 cup of grapes
Dinner: Ricotta Crepes, whole wheat english muffin, and celery
Dessert: Caramel Sundae
And I managed to drink all my water for the day. Plus, I didn't even touch any of the "extras" I am allowed to have.
_______________________________________________________________________
Help others learn how to maintain a healthy lifestyle by becoming a dietician at one of these accredited online universities
I have not yet made a day where I managed to eat ALL the food I am suppose. I either end up missing a snack or missing some veggies. I am getting there though.
My favorite meal this week was the turkey pepperoni pizza. My family was eating pizza and I didn't feel like I was missing anything. I added a side of aspargus and some red peppers to replace the chips I would have normally have eaten.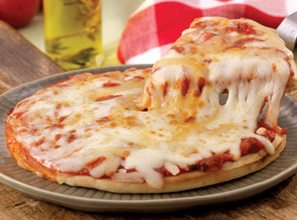 So what was the end result of this week on Nutrisystem, How much weight did I lose? I weighed in yesterday morning at 179.8, so I lost 7lbs exactly. That is a pound a day! We are talking Biggest Loser numbers here. I am super excited and can not weight to see how this week goes.
Want to lose weight and get healthy on Nutrisystem? Join today by calling 1-888-853-4689 or by visitinghttp://www.nutrisystem.com/nsblog

Disclosure: I have been provided Nutrisystem food and their program as part of the Nutrisystem Nation Blogger Program. I was not compensated in any other manner. The opinions expressed above are my own and any claims should be verified on the sponsor's site. Results are my own and your results and experience may vary.
Join others on their #NSNation journey