The capital of Lebanon is filled with culture, glamor, history, bustling streets filled with amazing smells coming from restaurants and bars and a lot more that will keep you excited. There are many things you can do in this chaotic yet organized city of Lebanon. You can go shopping in its luxurious malls, visit historical sites, or try its famous and delicious cuisine.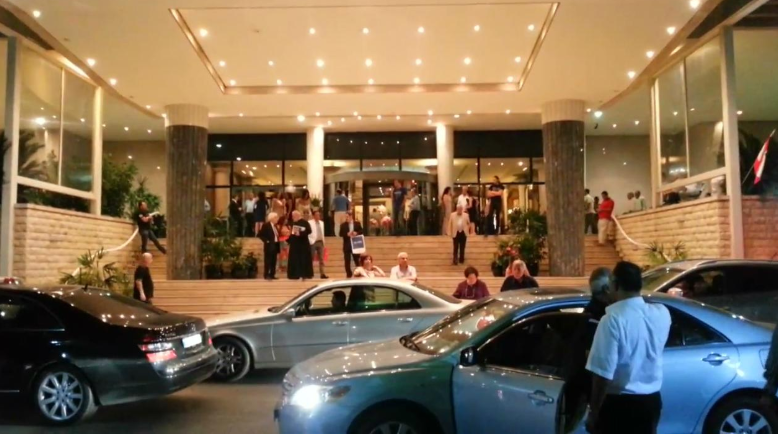 Here is a list of things you can do in Beirut, Lebanon:
Take a Stroll Along the Corniche
Every tourist who goes to Beirut has to take a stroll along this seaside promenade, especially at sunset. It gives a sense of calm and peace, and you can catch a glimpse of the city of Beirut in all its glory. If you keep walking along the path of the Raouché neighborhood, you'll come across the pigeon rocks, which are famous there.
National Museum of Beirut
The National Museum of Beirut is located on the former Green Line. It is one of Beirut's major cultural institutions where you will get to see Lebanon's history through a collection of archaeological artifacts and outstanding artwork displayed for you magnificently.
Explore the City's Architecture
Many civilizations have lived in Lebanon and influenced this city. Hence, you can see beautiful architecture that goes way past in history with each one representing a different culture. You can see the beautiful neo-Ottoman mansions, Place de l'Etoile, St. George's Cathedral and many other landmarks.
Tawlet
Although you will find many great restaurants with delicious food, you have to visit Tawlet. It uses farm-fresh organic food and traditional recipes that you can taste or sample. It often provides lunch buffets that are made by the best chefs in Beirut. You can also take one of its cooking classes if your stay is for a long time and you might end up learning a few of its magic tricks for creating such delicious food.
Visit Baalbek
Baalbek is a small town that is only a two-hour drive away from Beirut. This small town has several places that will leave you in awe. One of its famous spots is the Temple of Bacchus. This temple was built almost 1800 years ago, and its purpose was to celebrate the RomanGod of Wine. You should definitely put it on your list of places to visit because even after all these years, this temple still stands in all its glory.
Shop in the Flea Market
While there are a lot of places in Beirut you can shop from, there is a way you can save your money and still get a lot of souvenirs for your family and friends. Beirut has a flea market by the name of Souk Al Ahad that opens every Sunday. If you have the energy and stamina and an eye for good things, you will find antique furniture, jewelry, clothes, and many other items at cheap prices.
Have Fun at Gemmayzehand Mar Mikhael
Beirut has a lot of places where tourists and locals can enjoy casual drinks and have fun. The districts of Mar Mikhaeland Gemmayzeh are places where you can see the hipster culture of Lebanon. You will find tons of things to do here at night.
Achrafieh
Achrafieh is one of the oldest and liveliest places of Beirut, and it is especially crowded at night. One of the best things to do here is to watch an art movie. You can also catch a flick at the Metropolis Sofil.
There are many other things and places you can do and see along with all the amazing food you can eat in Lebanon. You will also find many casinos in the city, but visiting a casino means missing out on other great things you can do in Lebanon. Plus, if you are visiting with your family, casinos seem like a bad idea. The best solution to this is using an online casino. You can visit casinoguru.ca to find all the top-rated casinos within a click. The good part is that you can play your favorite games when you are in your bed.