Sports are a great way for children to learn discipline, team spirit, working together, sharing, winning, losing, and so much more. As parents, we love watching our children play their favorite sports and win. We also expect them to lose and to learn from that experience.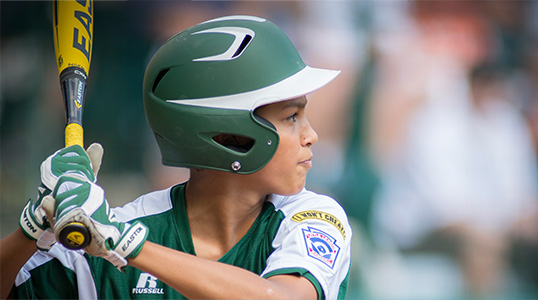 Some of us even have special little rituals before a game, and I love watching the teams do their before a game starts or after it ends – no matter whether they win or lose!
It's good knowing that we're not alone in our little quirks as a family of little leaguers! As a matter of fact Kellogg's Frosted Flakes® is celebrating Little Leagues everywhere with their #ShowYourStripes initiative!
This Little League Season Kellogg's Frosted Flakes® wants every child to enjoy the season, to experience the camaraderie, the wins and losses like a boss!
I think that what really gets me is the pregame rituals each team has. Some do a dance, some chant, some just run laps and high five each other. Whatever your ritual is, Kellogg's Frosted Flakes® wants to see them!
To help get you and your team in the spirit check out this video below!
You can share your own rituals and action shots on Kellogg's Frosted Flakes®
Facebook page
and
Twitter page
!
Join in on the action and #ShowYourStripes, while seeing what other Little Leagues are up to. No matter how you show your team spirit, Kellogg's Frosted Flakes® will be right there along side your team!
Stay Connected and #ShowYourStrips with Kellogg's Frosted Flakes®
Facebook | Site | Twitter