I received complementary tickets to try Whitewater Challengers and share with you. All thought are my own.
Like most people, I have  a bucket list of things that I would love to do. One of them has always to go white water rafting. I love the water and I love just about every activity that is involved on the water. Recently Joey and I were invited up to Whitewater Challengers for a rafting trip down the Lehigh River on a dam release day.
A dam release day means that they have let water come out of the dam and the water levels are higher. Higher water levels gives you a better ride down the river, although, anytime is a fun time to raft down the river and splashing around the rocks.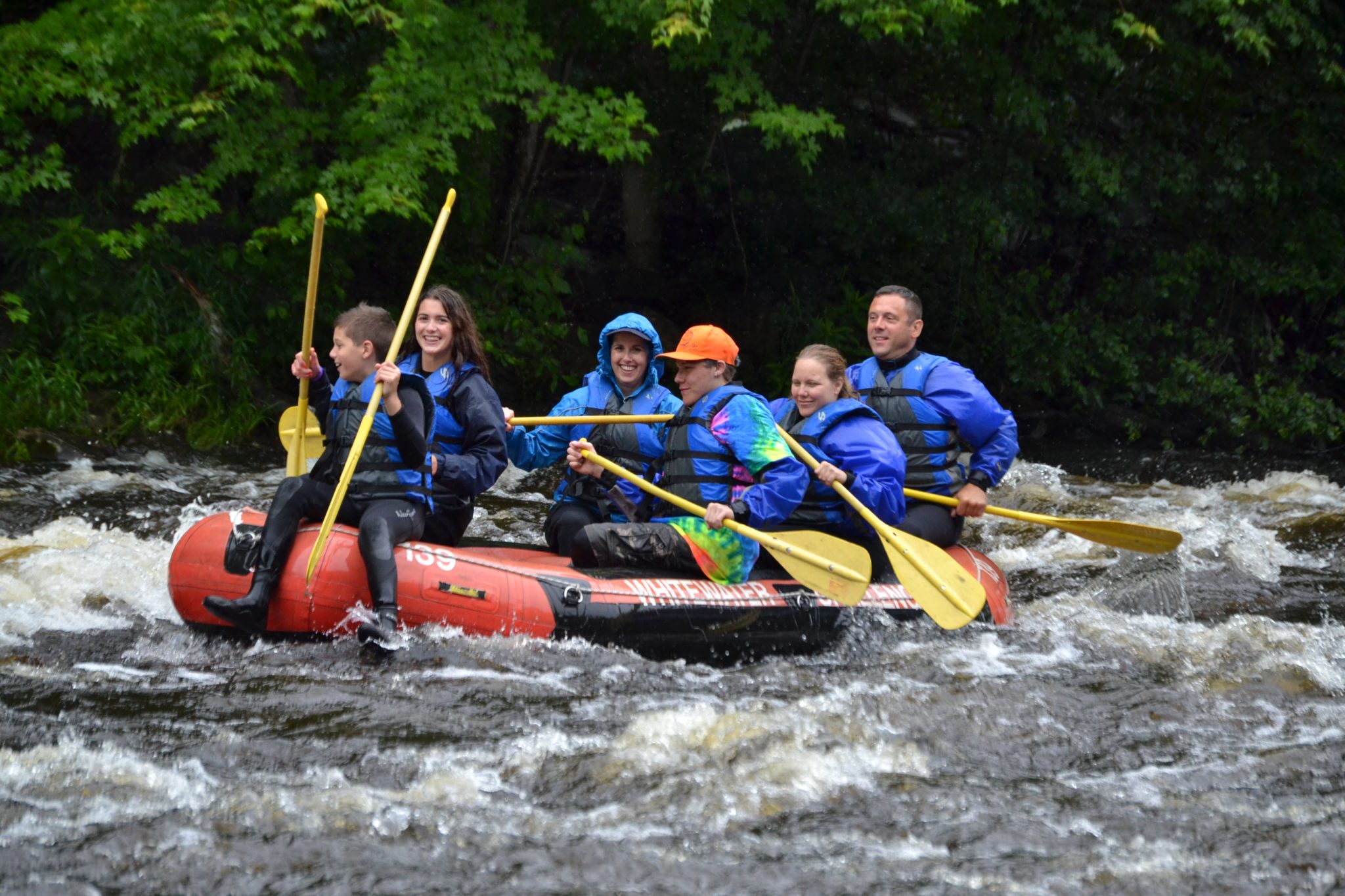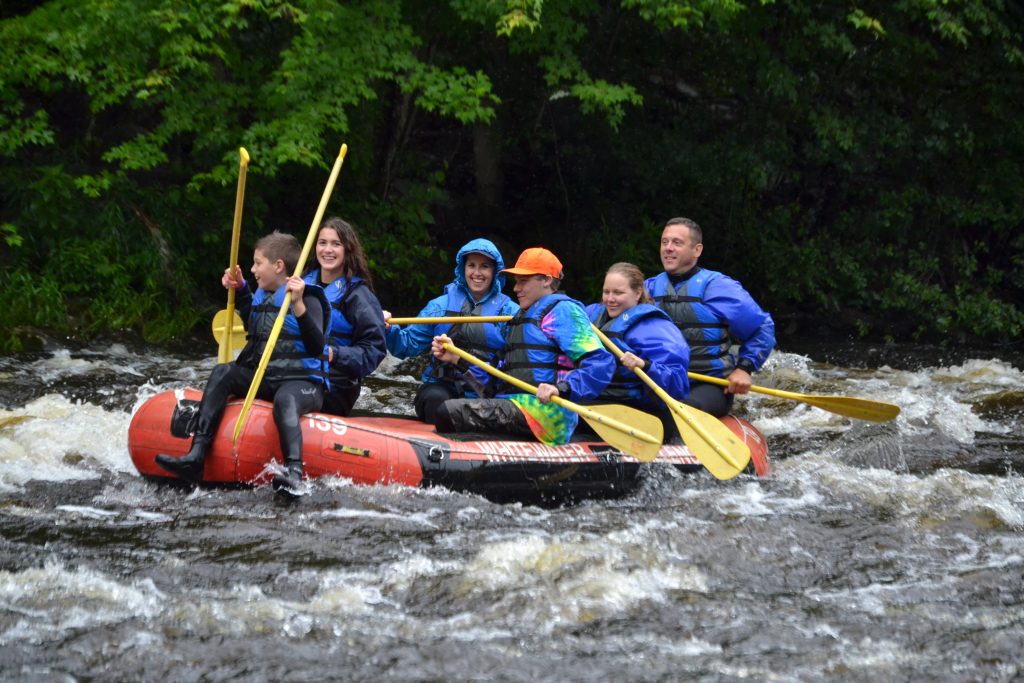 We took our trip with Whitewater Challengers at the end of June. It was just a rotten day. It was pouring rain and even though June is normally nice hot weather that rain isn't that bad, it was freezing. When we checked in the weather app on my phone said that temperature was only 55. 55 degrees, in the rain, on the river can be rather uncomfortable. Thankfully there were wt suits to rent and you can get the entire outfit, from coat, to body suit, to shoes. I chose to only use the wet suit and jacket. Joey used the shoes too. I cold not get over how well the wet suits kept us warm.
We started off down the river and I was taken back by how gorgeous the area is. Being up in the mountains is always gorgeous, but this are looks untouched. The only thing that has a developed touch are the trains that use to bring materials around the area.
After 2 hours down the river, splishing and splashing, trying not to get stuck on rocks, there is a break for lunch. Your lunch is stored inside of a sealed bucket in your boat and everyone in the group, which is about 15 or so rafts, pulls off into a little section and enjoys their food. You have the option of ordering a sandwich lunch from Whitewater Challengers or bring your own.  After about 30 minutes, everyone is back in the rafts and on the river.
Despite the very cold, wet day, I couldn't have been happier with my trip down the river. We are already planning our next trip.
I am bummed that I didn't have  aback pack or pouch with me, because I couldn't have my phone with me, because I was worried about losing it on the trip. Since I love to capture everything, this is hard for me. There were others who had ways to carry their phones and I saw a few waterproof cameras along the way as well. Just something to think about.
Want to take a rafting trip down the Lehigh River? Or even a kayak tour? Check out the Whitewater Challengers Facebook page for updates.