Having good tires on a car is vital. The tires do more than just go around as the car moves. The tires use the tread to have traction on the road. Tire tread affects how the car drives in different types of weather, affect how the car does on gas mileage and how safe the car is to drive, in general.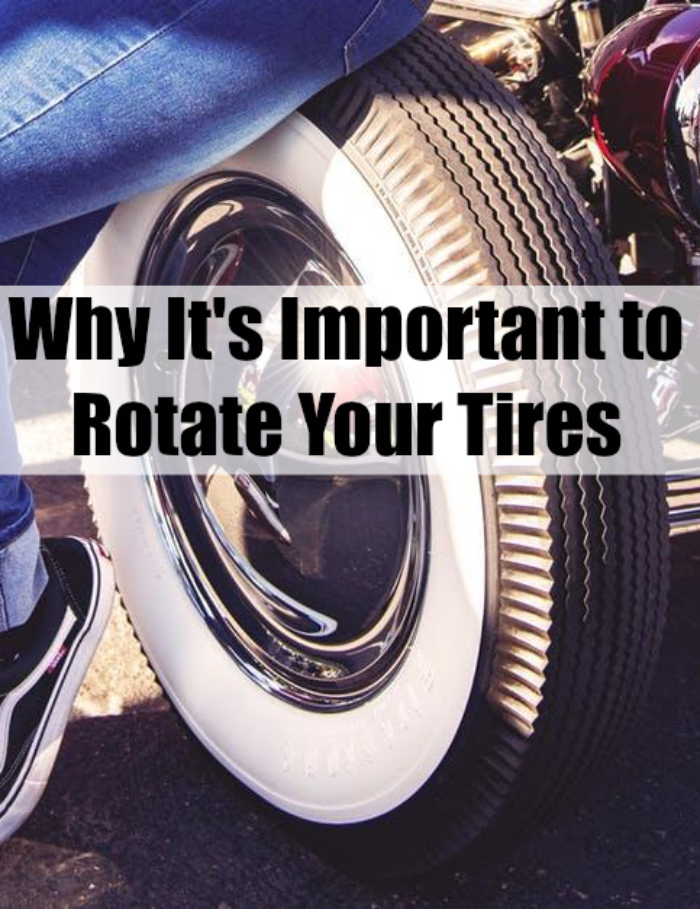 Importance of Tire Rotation
Tire rotation should be part of your regular scheduled vehicle maintenance. When the tires are rotated on a regular basis the wear and tear on the treadwear is even across the tires, unless there is an alignment problem. When the tires wear evenly it prolongs the life of the tires, improves gas mileage and make a smoother ride. Many tire manufactures require the tires be rotated regularly in order to keep the mileage warranty valid.
Rotatingthe tires also helps to prolong the life of a car's suspension by reducing the vibrations on the suspension components.
When the tires are rotated they have to be removed. This gives the person doing the tire rotation a chance to look at the undercarriage components and see if there are any problems that might be starting. Catching the problems in the beginning can save money later on before the the problems get more severe.
When thinking about tire rotation, it is a good idea to play your tire rotations around the same time as your oil changes. It is easy to remember and to make sure the tires are rotated on a schedule. When you take your car to the dealership for the oil change, just ask them to do a quick tire rotation at the same time.
Liberty Chrysler Dodge Jeep.com has a great service department who will be happy to help you with both your oil change and your tire rotation. Visiting your dealership helps get your car running at its optimal performance.