I received the Nenuco Sleep With Me Baby Doll & Cradle to facilitate my review. All thoughts are my own.
Willow loves baby dolls. She is always playing Mommy, or big sister, or teacher, and day care worker. She just loves pretending and she she uses the babies to help her. She is very fond of all types of babies. Depending on what she is playing she likes the "older" dolls that look like children and sometimes she loves tiny babies. But she likes her babies to have a realistic look.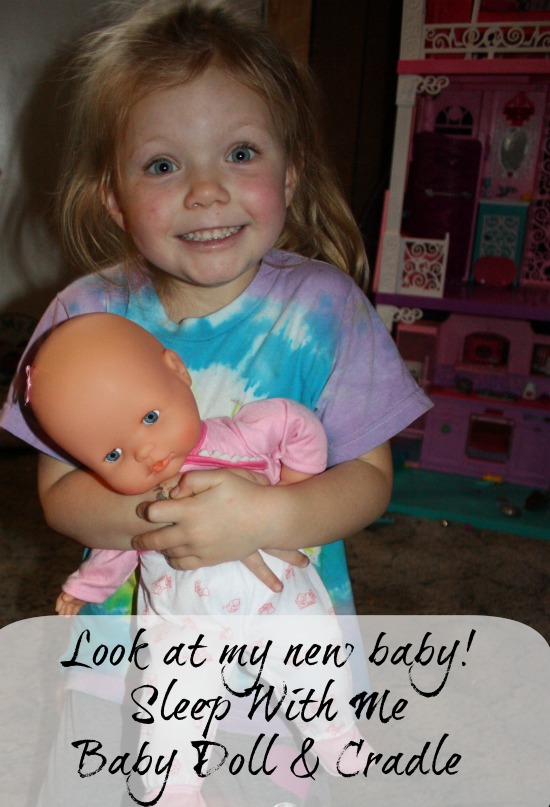 We recently received the Nenuco Sleep With Me Baby Doll & Cradle. Willow was so excited when she opened up the box and saw the new baby. She grabbed her and instantly was hugging her and kissing her and just loving all over her. She was actually moving so much it was very hard to get a picture of her because sitting still to smile was just too hard when there was a new baby to pretend with.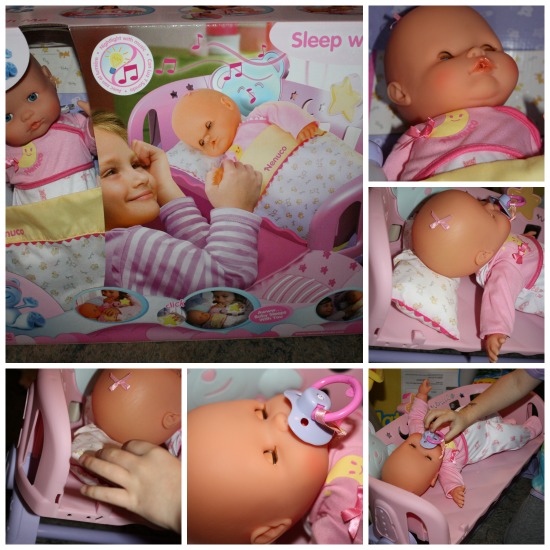 She played with Coco (Willow's go-to name for all babies) while I put together the crib/cradle. It is the perfect way for the baby to sleep with Willow. It actually connects onto the bed, with little bars that slide into the space between the mattress and the boxspring. Then it holds the baby like a cosleeper. It is a feature I love but sadly, because of how Willow's bed is right now, it doesn't sit right. I think once Willow's new bed is built it will set perfectly. But it still works perfectly to stand by itself.

Coco has been a favorite doll around our house and Willow has been playing a lot of Mommy and daycare. The Nenuco Sleep With Me Baby Doll is the perfect size and addition for any child that enjoys dolls this holiday season. The playset can be bought at Kmart and Toys R Us.