I received these matching girl doll clothes for review. All thoughts are my own.
My girls love their dolls. They play Mommy. They play sisters. They play school. They *try* to take them out to make mud pies with. ok, that is only Willow, but Serenity wants to take hers out to do gymnastics, which can be just as dirty in my mud filled yard.  So it was no surprise that Serenity loved the matching American Girl Doll clothes that she received last month. But that left Willow feeling a little sad because, of course, she wanted to match HER doll too.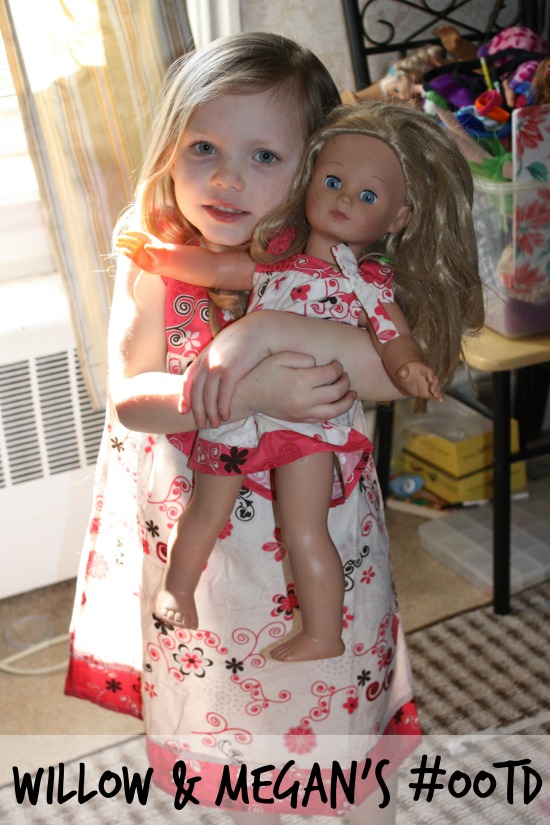 Well, with the girls wanting to do Outfit of the Day posts, what better way to start Willow's fashion diva career than with a matching Willow and Megan (her 18 inch Götz doll from HABA) outfit of the day post.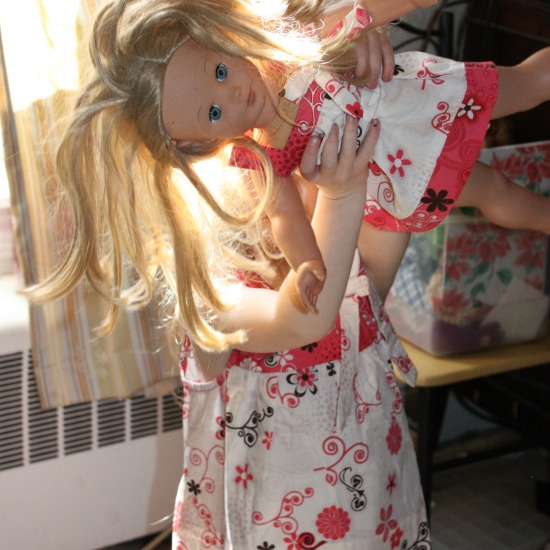 We recently received another matching girls doll clothes outfit set from Doll Clothes Superstore. Willow could not wait to strut her stuff while matching Megan.

The new outfit is so cute. It reminds me of the pillow case style dresses. Just like the last outfit we received, it is made from a non stretchy woven fabric. I love the quality of these outfits that are all hand-made.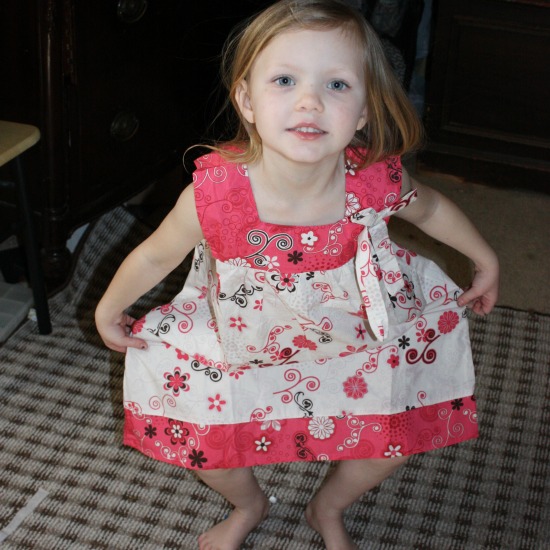 I also love that I can shop by size because it narrows it down easier for me. I really hate falling in love with an outfit for the girls and then they do not carry it in their size. And since these clothes are handmade, not mass marketed, sometimes the outfits sell out and are only available in certain sizes.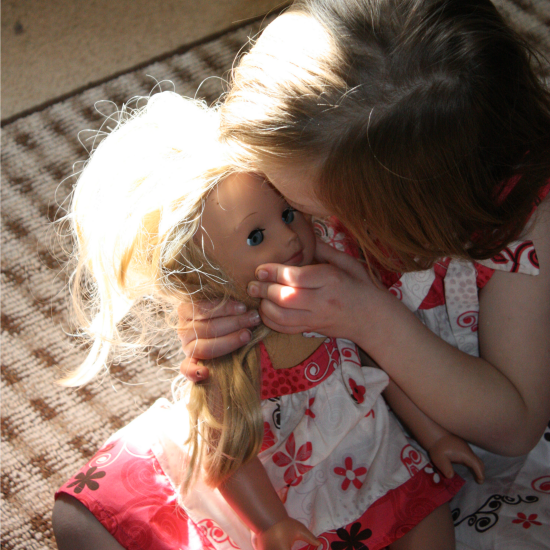 There is also a wide variety of matching doll and girl clothes that include sleepwear, dresses, suits, shorts and pants. They also stock girl and doll matching outfits for other dolls besides American Girl Dolls like Bitty Baby dolls, Cabbage Patch Kids, My Twinn Dolls and large baby dolls.
Because we really want you to be able to check out the outfits from Doll Clothes Superstore, they are offering another 10% code: debidcs that has no minimum purchase. When you do order, I would love to see your little one and her doll (or even just the doll) in an #OOTD pose.