Thank you to School Nutrition Association for inviting me to learn more about school lunches. All thoughts are my own.
So your child comes home from school and is telling you about her day. When she gets to lunch she say, I had Domino's Pizza. The next day when she gets to lunch, she says, I had a cheeseburger. And by the third day, when she tells you about lunch, she says she had chicken nuggets.  BY now you are wondering why your school is feeding your kid a bunch of crap for lunch, when it is suppose to be a healthy lunch.
They actually aren't. Back in August I shared with you what I learned at the School Nutrition Conference in Boston. Schools have a very strict guideline of the things that they can feed the kids for lunch. If the kids are getting pizza for lunch, the pizza has been made specifically for school lunches and that means it fits into the federal guidelines of how many calories it can have, how much salt and fat. It also has to have a whole wheat crust.
Many of the large companies that schools lunch programs work with have taken an active stance to stay within the food guidelines so that they can bring food that is healthy for the kids, but that the kids will also eat.Companies like Barilla and Dominoes, Adam and Eve juice company and even Dasani Water is making flavored water including a sparkling water, so that kids can have the flavors that they love while eating healthy.  Many school have started a  initiatives like Farm to Table, growing some of their veggies and fruits right in their  school yards, or working with other local farms. School lunch programs are also bringing kids into the kitchen or bringing the cooking experience into the classroom. All in a way to get kids to take an active part with choosing the healthy foods.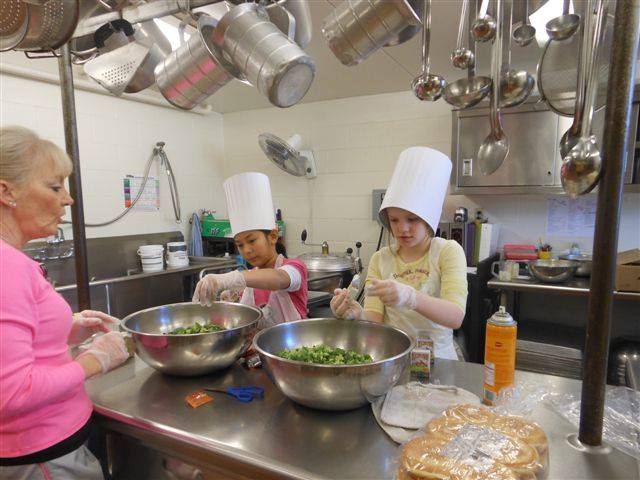 I have heard from a lot of parents that their kids school lunches are not looking as good as some of the ones that I have shared. And yes, that might be the case, school and the School Food Directors are working as fast as they can to get to the best standards for the kids. And while your kids might be balking at all of the fresh fruit and veggies, know that you school is serving your kids healthy foods and food you can feel better about feeding them.
Schools are also trying to offer many more gluten free options and vegetarian meals. With the push to more healthy choices with fresh fruit and veggies, tasty vegetarian meals are a logical choice. Even if your first response is, my kids won't eat that, school are working hard to make them flavors that your kids will enjoy.
If you want more information about what is going into school breakfasts and lunches and see what other new things are going on, how schools are moving forward and maybe even ideas to bring to your school lunch director visit Tray Talk, an online website that provides information and articles about what is going into school food programs and visit the Facebook page for more updates.