So we all know how it goes. It starts with October and Halloween. I'll only have a few pieces of candy from the bag. Next thing you know you have eaten more candy in a few days that you might normally eat in months. Then by the time the sugar high is over, it is Thanksgiving. With the massive amount of yummy food, loaded carbs, and of course more amazing desserts. Ok, you get through that holiday and then here comes the holidays of giving. Which is great except, there are always more yummy treats, cookies and pies and homemade sweet breads. And all the running around while you shopping, so of course dinner is a quick fix, maybe drive though or take out. And holiday parties all serving fattening food, maybe some alcohol to toast with. Before you know it, you have gained a few pounds, maybe 10, but who is counting. I'll lose it with my New Year's Resolution!
Now if you are great enough to still be on your "I'm going to lose weight" resolution or just know now is the time to get healthier and exercise, you at least want to enjoy what you are doing. Video games can actually be a great way to meet your goal of getting more active. Some of the XBox Kinect games can really kick your butt.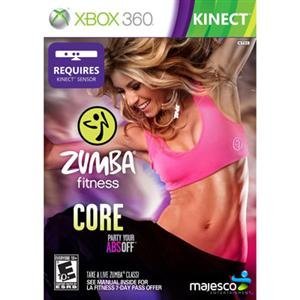 I only like 2 types of exercise. I mean I will do others but there are only 2 I enjoy: Martial arts, any kind of kickboxing fighting type activity, and Dancing. I was able to try out the new Zumba Fitness Core game. I was pretty excited.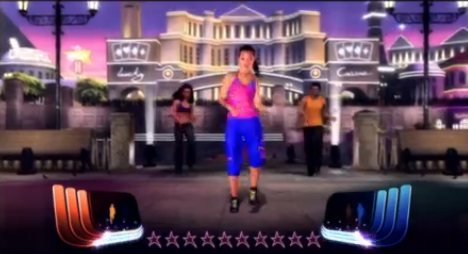 With Zumba, it is always fun and fast and upbeat. When the craze for Zumba started a few years ago, I fell in love with it. But my biggest problem is I rarely hold a gym membership. Not consistently anyway. it costs a lot and I have trouble sticking to a set schedule of being somewhere at a certain time because with 4 kids, something always comes up. With the Zumba Fitness Core, I can work out in my house, and I can buy the game for about the cost of one month at many of the local gyms. Plus, because the game is challenging, it doesn't get boring. I can challenge myself to hit all the spots and get a better score than I did last time. Or if I just want to workout, I can say forget the score and just work it as hard as I can. Plus Zumba Fitness Core is specifically designed to tone and shape your abs, but you won't even notice the burn because of all the fun you are having listening and dancing to a huge selection of songs.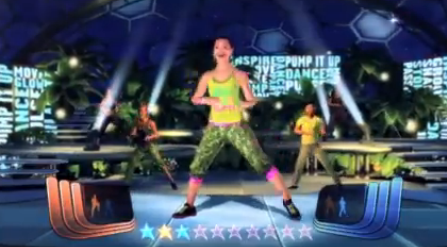 I don't even have the issues of working out around my kids, because they love to do the game with me. So they are getting up, and getting a lot more active as well. They actually have encouraged me plenty of times I have felt too tired, or just plain lazy, and didn't want to work out.
Whether you are looking to start a new workout or just need something to freshen up what you are already doing, Zumba Fitness Core is a great game to add to your family's collection.
Don't have and XBox with Kinect? Zumba Fitness Core is also available on the WII.