Hurray! Weekly Meal Plans are Coming Your Way
Thanks so much for joining the Our Wabi Sabi Life family. Perfectly Imperfectly is the way to go.
So what happens now? Since you are officially on the list, you will watch your email for new meal plans each week.
Here's an idea of what you can expect every week
A 5 day meal plan
Family Friendly recipes- No one wants to make separate meals for each family member. Make something the whole crew will love.
Step by Step instructions- Every recipe comes with detailed instructions so that you can make it perfect every single time.
Want to Save Even More Time?
Because you subscribed to our newsletter mailing list,
I have a great offer for YOU that will help you save even more time. Skip dinner planning for the month AND have your shopping list DONE! Available now for $7!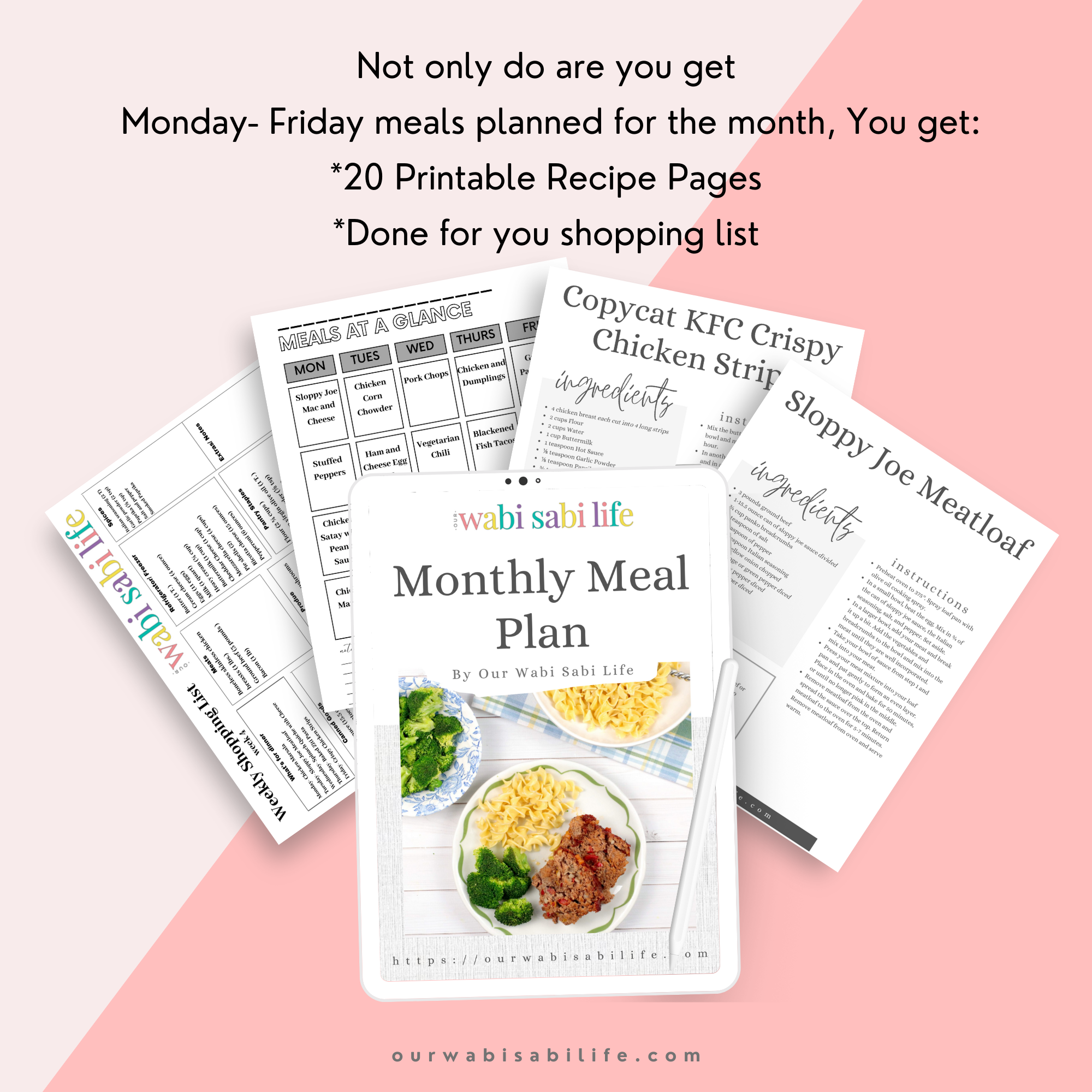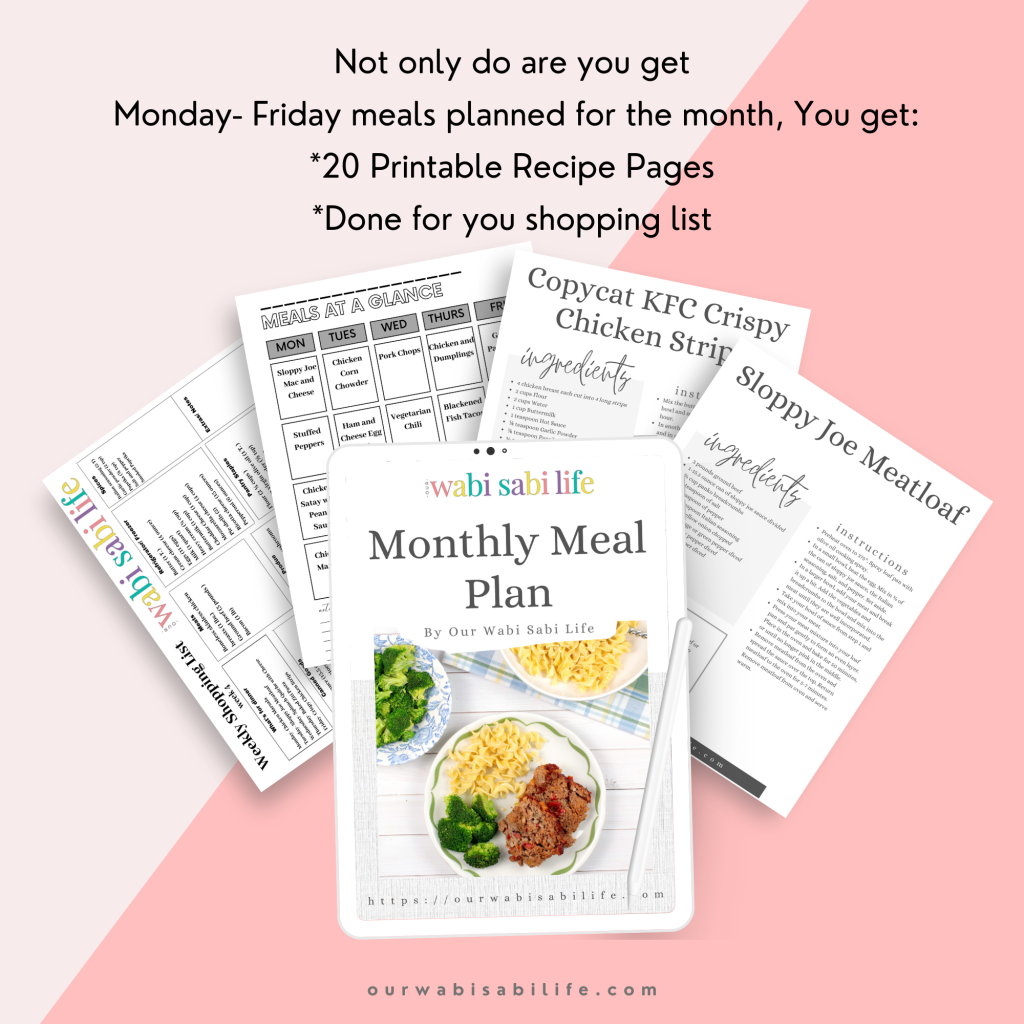 What's Next….
We are so happy you have joined the perfectly imperfect family. It is time to embrace that you might live an imperfect life, but it is perfect for you.
First, things to do is check your email for your FREE 5 day meal plan that is coming your way. It should already be there, but, sometimes, things en up in the SPAM folder. Be sure to check there. Be sure to whitelist, or add us to your approved sender list to keep the emails from being thrown to that SPAM folder.
Then, you'll get emails from me each week with a 5 day meal plan. Watch for some extra goodies thrown in there too!