Looking for a salad that is topped with meat or seafood? These leafy green salads are just what you need to create a healthy salad that will leave you full and satisfied.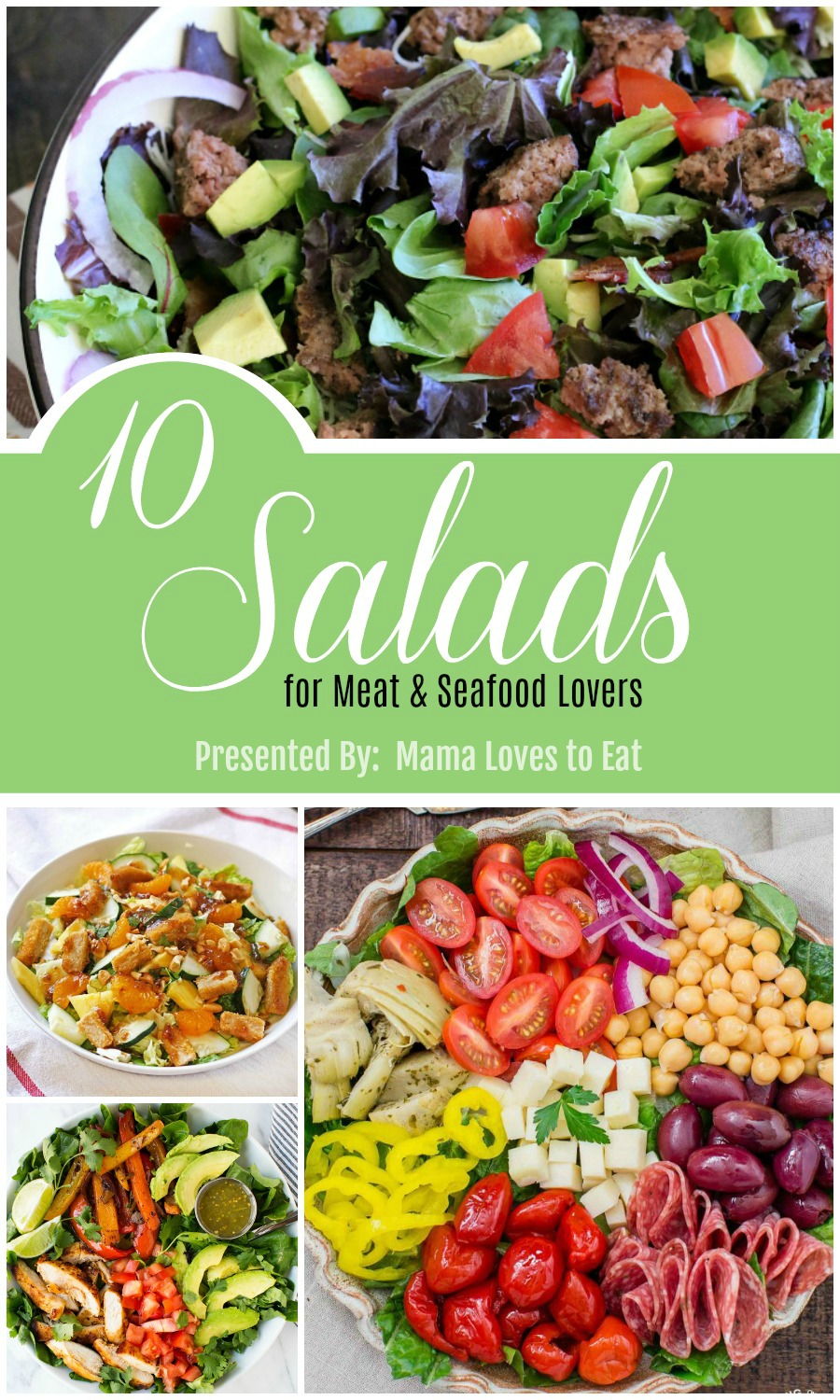 Leafy Green Salads with Meat
I love salad. I think I could eat it everyday. For a while, I did. But I wasn't getting enough protein. I started making salads with meat. There are so many things that can be put into salad to make it amazing. Salads are a great way to get the veggies we need in our diets. Adding some meat or seafood makes it more appealing to more people. That makes people want to eat it, and with it the added vegetables.
Salads with Seafood
Adding meat is one way to get people to eat more salad, but adding seafood lets everyone feel like they are having a decadent and rich dinner except it is good for you. Seafood salads make a great dinner and is easy to make.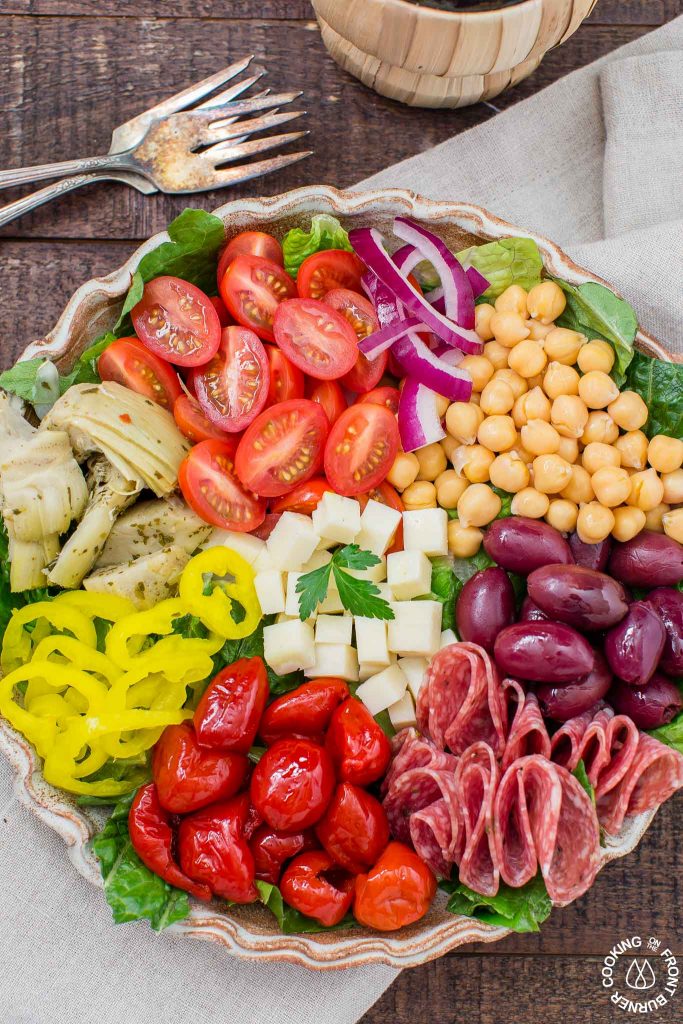 Photo Credit: "Italian Antipasto Salad" by Cooking on the Front Burner
Although you can't tell from the picture, this antipasto tray is actually a delicious salad tossed in a fresh lemon vinaigrette dressing! Deb at Cooking on the Front Burner tossed everything together after taking pictures so you could see how many ingredients can be added. The antipasto salad is really about whatever you're craving. If you don't love artichoke hearts and banana peppers, you can add anchovies, marinated mozzarella, peperoncino, or whatever your heart desires! Read more about antipasto ingredients and grab the recipe—–>HERE.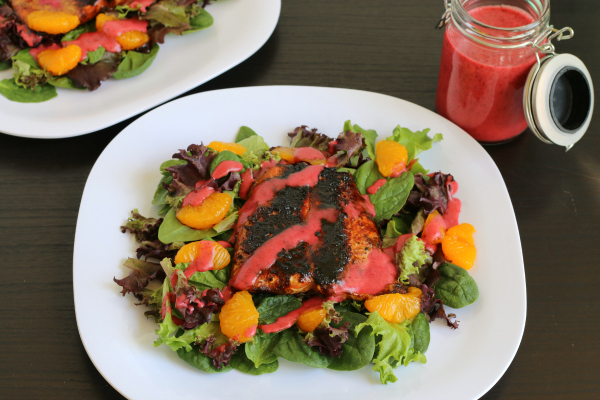 Photo Credit: "Blackened Salmon Salad with Huckleberry Vinaigrette" by My Gluten-Free Kitchen
Blackened fish is one of my favorite ways this mama loves to eat fish, AND the sweet and savory combination from My Gluten-Free Kitchen's huckleberry vinaigrette is like a bite of perfection that you must try! If you don't have huckleberry where you live, substitute a mandarin or blueberry vinaigrette instead. Either will give your blackened salmon salad a sweet flavor that will bring out the savory flavors of your fish. Learn how to make this recipe for yourself—–>HERE.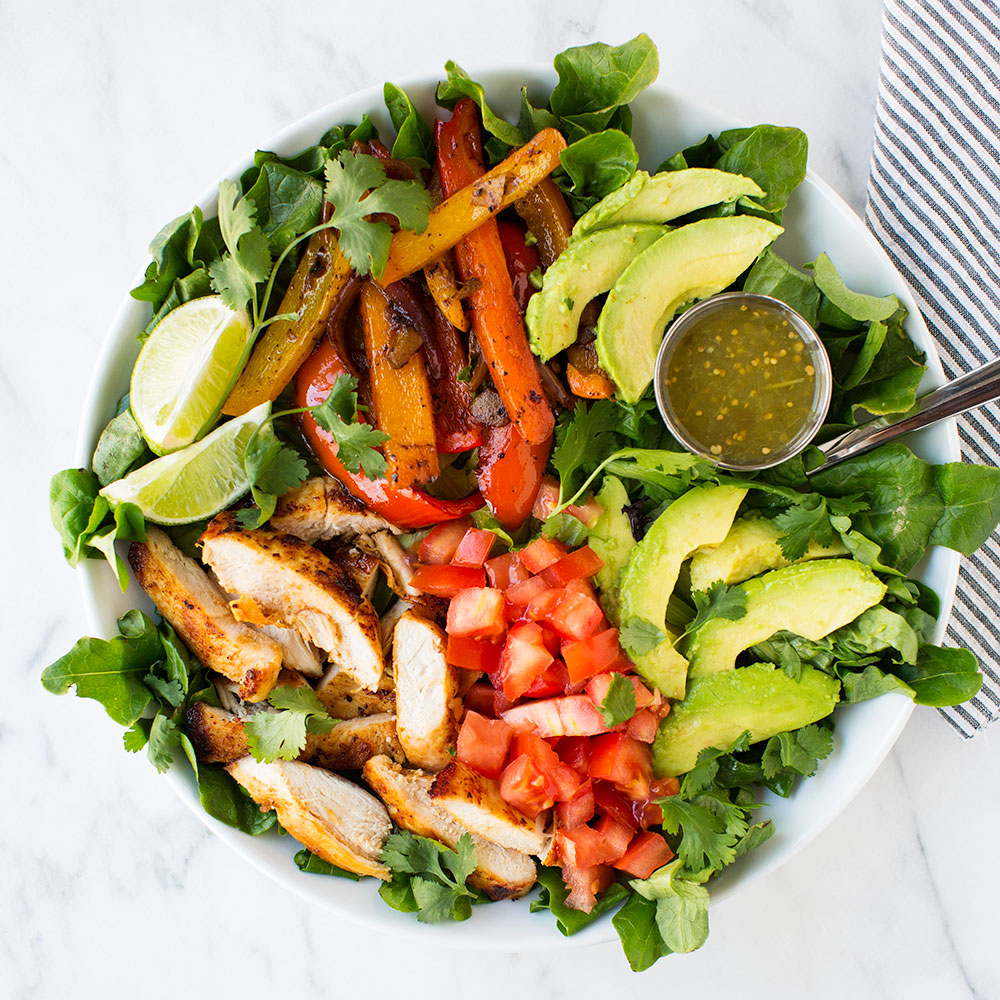 Photo Credit: "EASY Fajita Salad Recipe" by I Heart Naptime
I feel like we just went on a little trip around the world, from Italy, to Alaska, and now we're heading down to South America! If you are a fajita lover, this salad will quickly find it's place in your monthly dinner menu! Be sure you skip the directions on the seasoning packet itself and rub fajita seasoning directly onto the chicken instead. When you do this, it gives your chicken a double dose of flavor, so the true fajita flavor pops in your mouth with every bite of chicken you taste. You'll love it so much you might want to go ahead and double your chicken serving! Grab the recipe from I Heart Naptime—–>HERE.
10 Green Leafy Salads for Meat & Seafood Lovers
Salads with meat and salads with seafood make a delicious dinner or lunch. These recipes for salads with meat and seafood will be just what you need to keep your body fueled.
Disclaimer: Never use blogger photos without permission. The Virtual Assistant (Victoria) who prepared this post obtained permission to use the photos included in this article as a member of the Craft and Food Roundup group. Links were submitted by blog owners/representatives and are being used in accordance to the group rules.