Halloween is getting close. As the decorations start to come out, people are getting their pumpkins to start to paint and carve. Why not try a new design this year and wow all of your friends. This year, try one of these, 700+ FREE Pumpkin carving stencils. There are intricate ones pop culture and movies, kids cartoons and even animals and food. There are so many to choose from that everyone will have some to chose from.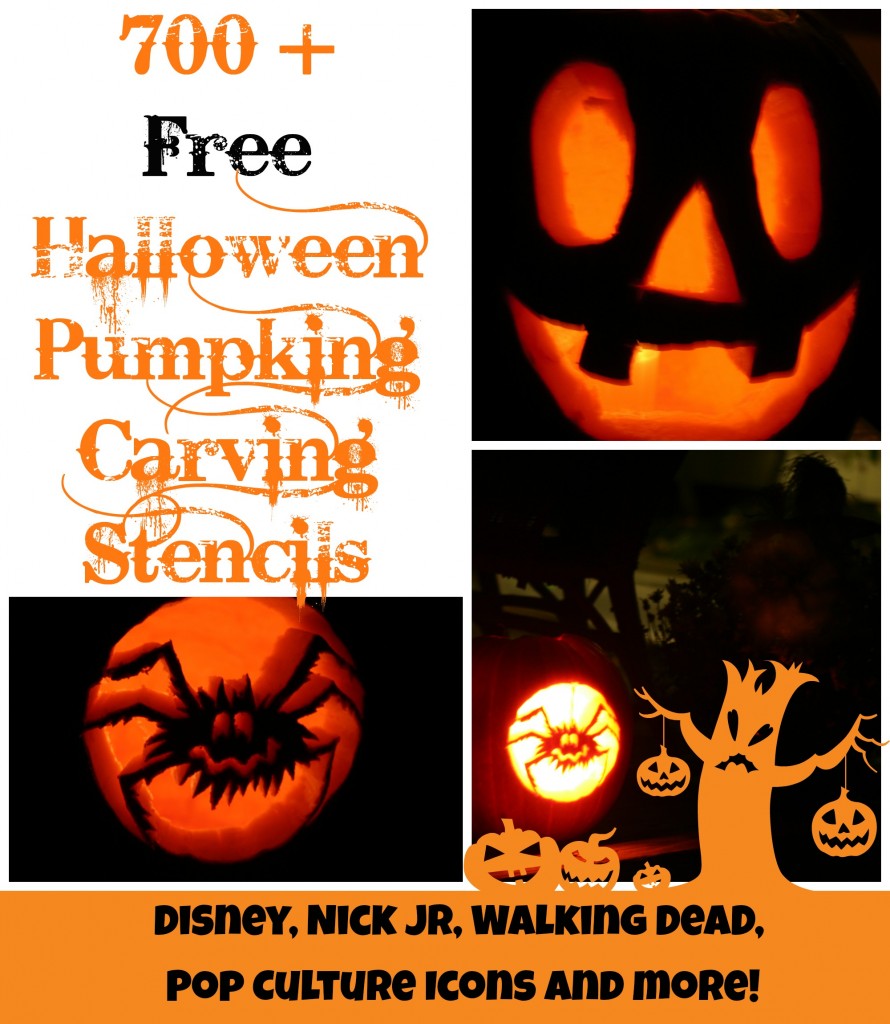 Pictures are from Morguefile.com and not from stenciled listed.
Pop Culture Pumpkin Stencils – Justin Beiber, Lady Gaga, Kate Middleton, Robert Pattinson, and more.
Poop Emoji and other stencils perfect for plumbers
30 Pumpkin Stencils from Hershey's – Organized by difficulty.
46 Intricate Pumpkin Stencils – These are for the more advanced carver.
30 Geeky Pumpkin Stencils – Star Wars, Dr. Who, Star Trek, Angry Birds, Pokemon, Hello Kitty, Mario, Gangnam Style, and more!
20 Random Stencils – From Tinkerbell, to Colonel Sanders, to Gary Coleman.
13 Face Stencils – From clowns to traditional Jack'O'Lanterns.
100 Pop Culture Stencils – Ranging from Bettie Page, to the Beatles, and from the Mona Lisa to Rocket from Little Einsteins.
59 Pumpkin Stencils – They range from traditional Halloween designs, to Mario, Thomas the Train, and Smurfs.
8 Simple Stencils – Probably be more appealing to beginning carvers or small children.
6 Random Stencils – They have tons of stencils to purchase, but they always have a random selection of free ones as well.
16 Halloween-Themed Stencils – There are some for every skill level here.
12 Themed Stencils – Patriotic, awareness ribbons, and some traditional Halloween themes.
8 Halloween Stencils – From faces, to whole-pumpkin decorations.
14 Pop Culture Stencils – Assassin's Creed, Facebook, Glee, Winnie the Pooh, and more.
12 Midwestern Themed Stencils – Corn, barns, wheat, etc.