This post contains affiliate links. If you buy something from them, I earn a small percentage that helps keep The Spring Mount 6 Pack running.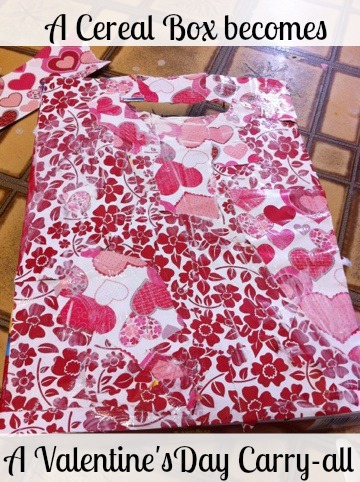 Kids Carry All made from a recycled cereal box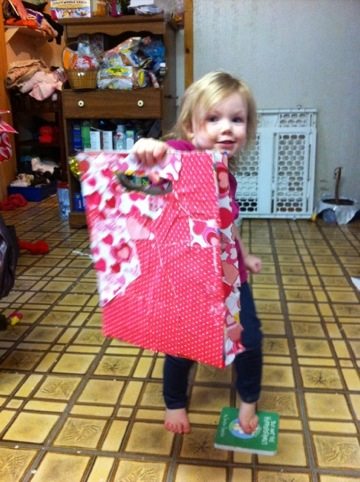 I love recycled crafts. I save all of the kids' cereal boxes, plus everyone gives me theirs because they know we use them constantly. I use them for all kinds of things. This is the latest creation
What you need:
A cereal box, scrap paper ( we used some Valentine's Day scrapbook paper I found at the dollar store), glue or modge podge, and an exacto knife or scissors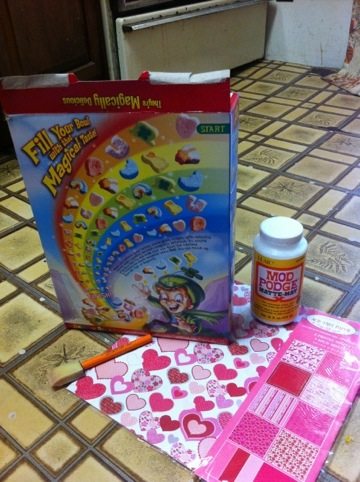 First cut the top flaps off and then cut holes for the handles.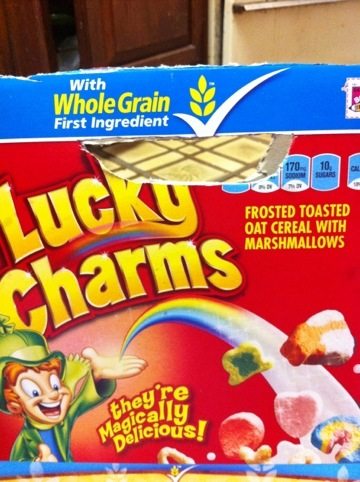 Slightly score the sides so the will bend in.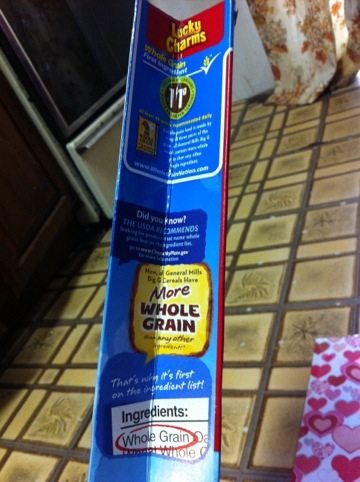 We decided to use torn paper, more of a decopauge idea, but you could paint it, cover it with whole paper, cover it with wax or contact paper, even leave it as is.  Cover the box with glue to attach the paper.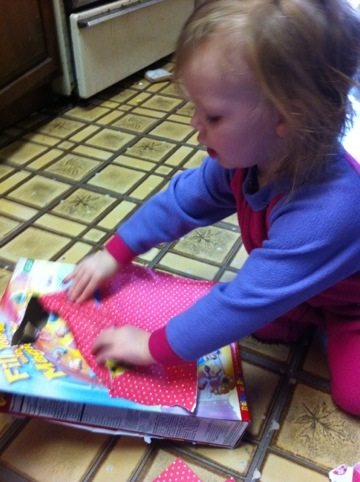 '
We covered the entire box, but your child can do as they choose. I covered the whole outside with modge podge to seal the box. My kids can be rough on their things and this adds a bit of added stability and durability.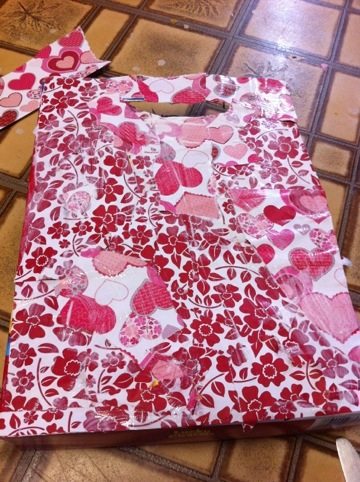 Once it is dry, it is ready to carry whatever toys or items the kids want to drag along.