Looking for a delicious Blueberry Compote recipe? This recipe for blueberry compote is made in the Instant Pot and you will love it.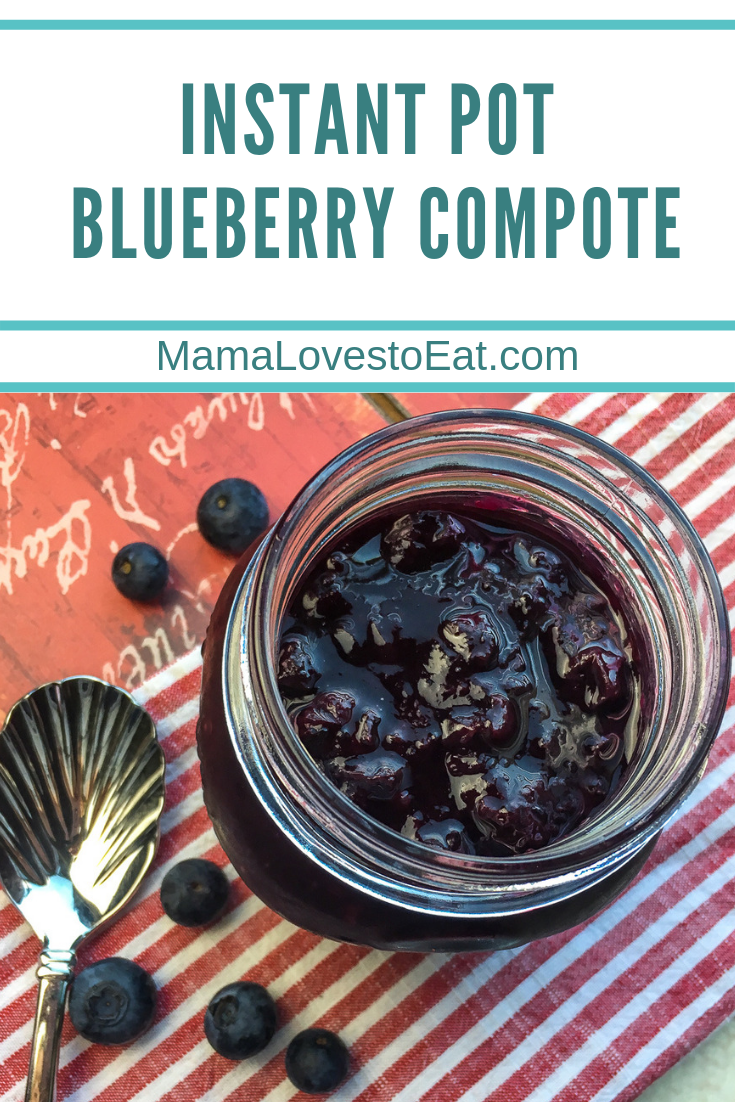 Blueberry Compote can be used on top of waffles and pancakes. It can be swirled in yogurt or put on oatmeal. Blueberry compote can be used on toast or an English muffin. Thank the sweetness of the blueberry compote is can be served with cheesecake or even added on ice cream.
What is a compote?
A fruit compote is a delicious sweet treat that can be used on foods. It is made from fresh, canned or dried fruit and is turned into a thick, chunky syrup.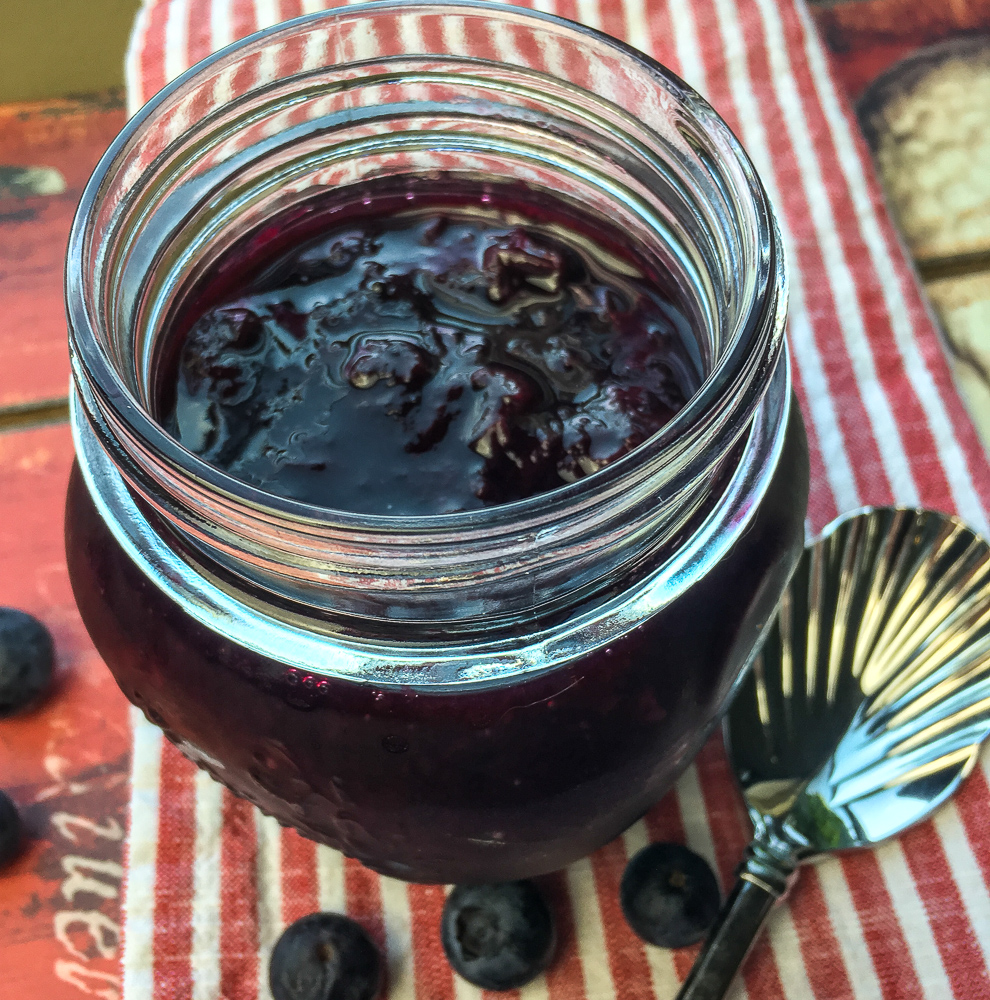 Is compote the same as jam?
With both jam and compote, it is a mixture of fruit and sugar. The difference between compote and jam is that is that compote is a syrup with fruit or fruit puree and jam is fruit that is boiled in fruit juice.
How long does berry compote last?
When you have homemade blueberry compote you store it in the refrigerator. It will stay good for up to two weeks when stored in an airtight container. You can keep compotes for longer if you have canned it, or you can freeze it in plastic containers and defrost it as needed.
How do I thicken my compote?
When you are making compote you want it to be thick. When using the Instant Pot to make blueberry compote, you want to turn it to saute and cook the mixture down. If this doesn't give you the thickness you are looking for, mix together cornstarch and water and add it to the mixture. If it gets too thick, add water.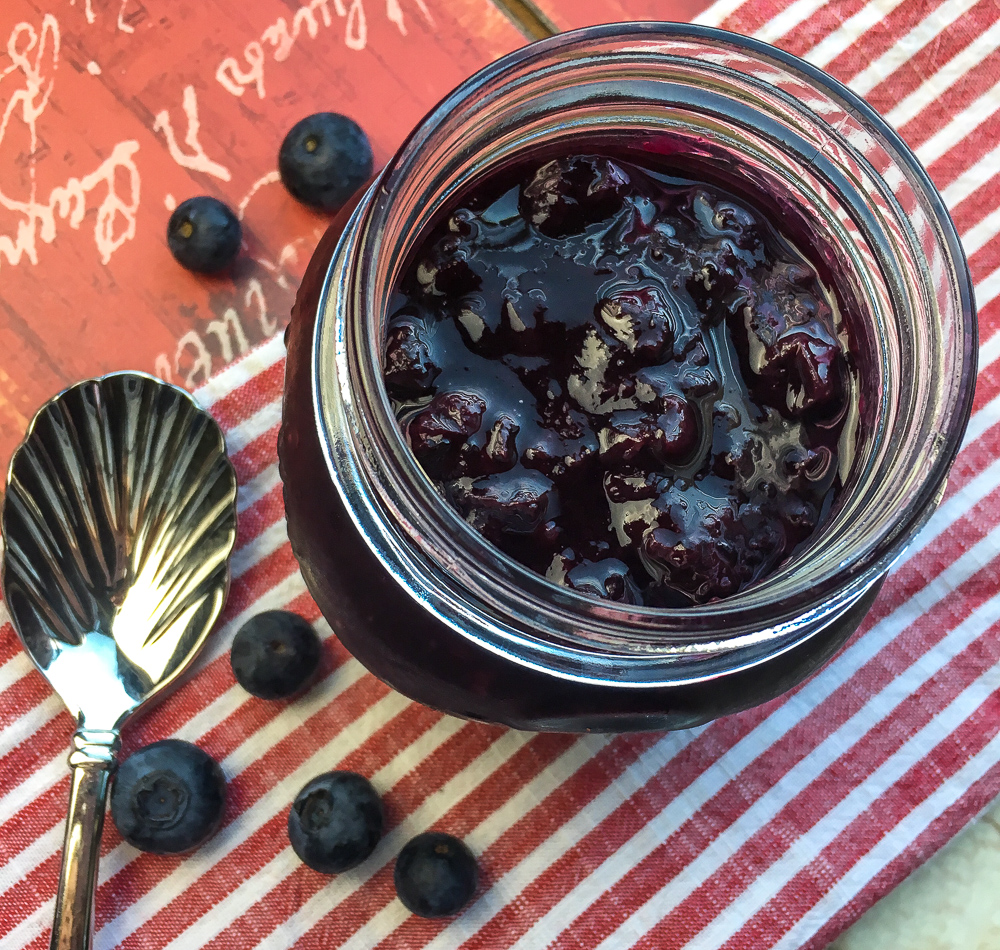 Instant Pot Blueberry Compote

Classic compote recipes include large amounts of white sugar, but this version relies on a more modest amount of real maple syrup for a bit of sweetness. Although this recipe uses fresh blueberries, lemon juice, and cinnamon, feel free to add any combination of fresh berries, citrus juice, and seasonings to create your own tasty flavor variations.
Prep time: 5 minutes
Cook time: 13 minutes + time to come to pressure
Makes 3 cups
Ingredients:

3 c. fresh or frozen blueberries
¼ c. real maple syrup
2 T. fresh lemon juice
1 t. vanilla extract
1 t. ground cinnamon
¼ t. salt
Directions:
Add all ingredients to Instant Pot container and stir to combine. Add the lid and lock into position.
Set the pressure valve to the "Sealing" position and press the "Manual" button. Adjust the setting to high and select 3 minutes for the cook time. After a brief pause, the Instant Pot will automatically start building pressure at this point.
When the cook time has finished, turn the Instant Pot off to prevent scorching. Allow the pressure to release naturally for 10 minutes, then manually release the remaining pressure by carefully moving the valve to the "Venting" position.
Optional: To thicken the compote, select the "Sauté" function and cook over high heat, stirring constantly, until excess liquid is reduced. Turn the Instant Pot off and immediately remove the container from the unit to cool.
Serve immediately or transfer to an airtight container and store in the refrigerator for 7 to 10 days. Serve over ice cream, yogurt, waffles, French toast, pancakes, oatmeal, pound cake, cheesecake, or rice pudding with a dollop of whipped cream, if desired. Enjoy!
More Recipes You Might Enjoy