My kids can be pretty fussy at time, but all of them love cheese and broccoli. Joey, who is now at CIA (Culinary Institute of America), was on a quiche kick when he learned how to make them. What is better than broccoli and cheddar mini quiches?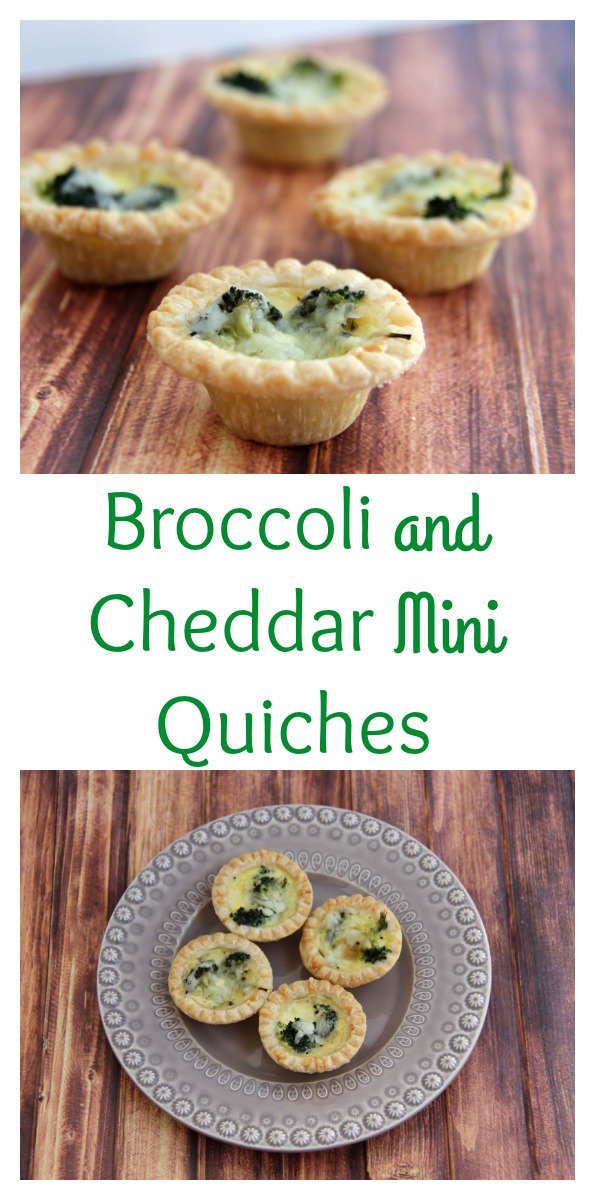 Related: Looking for other recipes with broccoli? Try Cheddar Broccoli Skillet Dinner with Chicken Recipe and Broccoli and Cheddar Mini Quiches Recipe
Broccoli and Cheddar Mini Quiches
Ingredients:
12 mini quiche shells, or make your own using pie dough. You can use this mini tart pan to create little quiches. It makes the tarts look so pretty.
1 egg
½ cup milk
½ cup cheddar cheese
4-5 medium broccoli florets (cooked)
Salt & Pepper to taste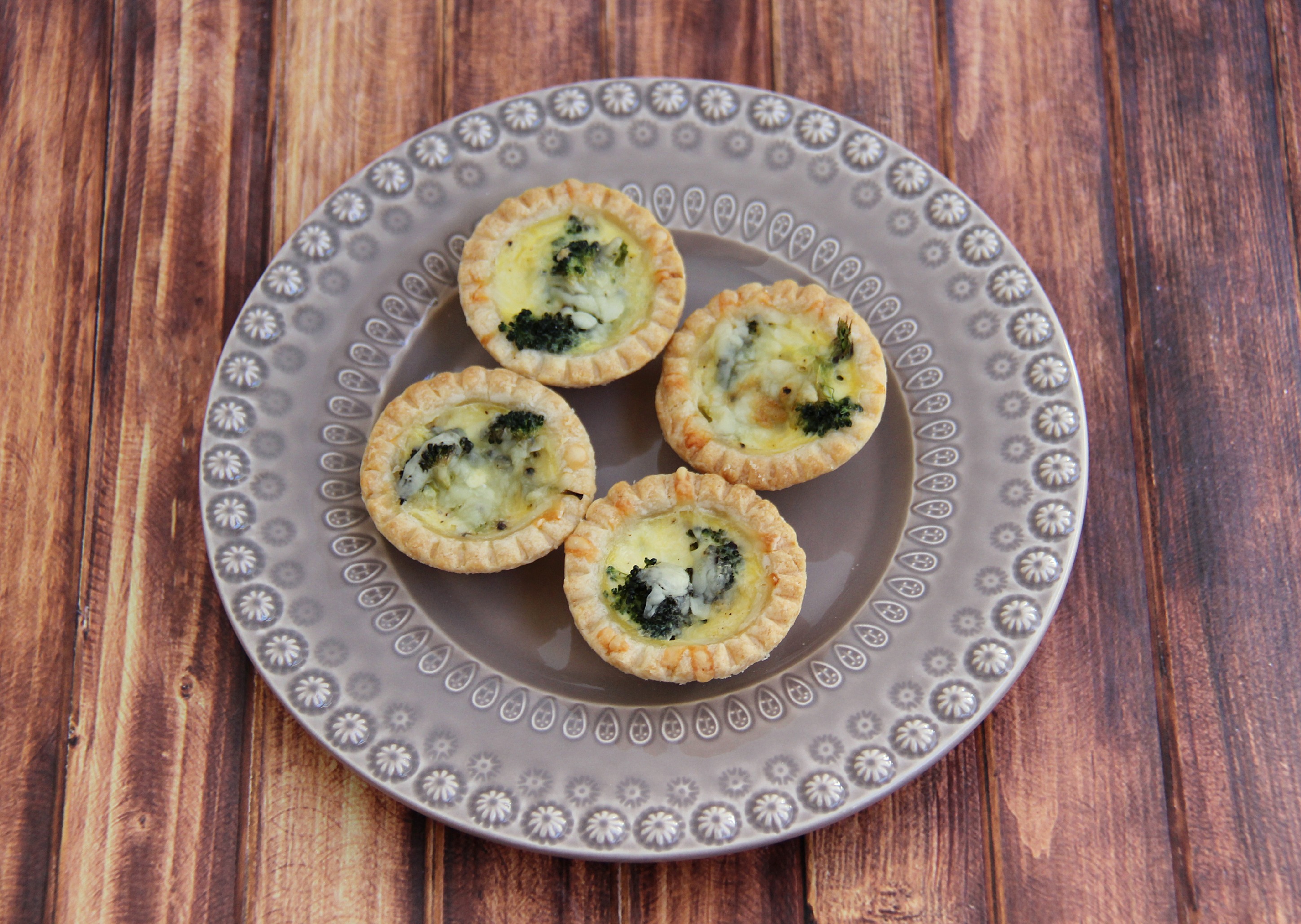 Directions:
Preheat oven 350F.
Defrost mini quiche shells at room temperature.
Whisk egg, milk, salt, pepper until combined.
Place a bit of cheese on the bottom of each shell, then a piece or two of broccoli, then cheese on the top.
Pour egg mixture into each shell until a bit less than full.
Bake for 12-15 minutes until you can insert a toothpick.