Want to make crunchy slime with no borax? You will love this easy to make crunchy slime.
How to make Crunchy Slime
My girls are obsessed with slime. We make a new batch at least once a week. Some days we just add different colors. Some days we add in colored beads. This time we decided to make a crunchy slime, using small foam balls. We started calling this crunchy slime Bubble Wrap Slime because it reminded me of when the kids play with bubble wrap. It makes these small popping noises as the balls move and squish. The girls have a blast playing with it.
RELATED: Be sure to check out Monster Slime. Perfect for a Halloween project, or everyday if you are like us!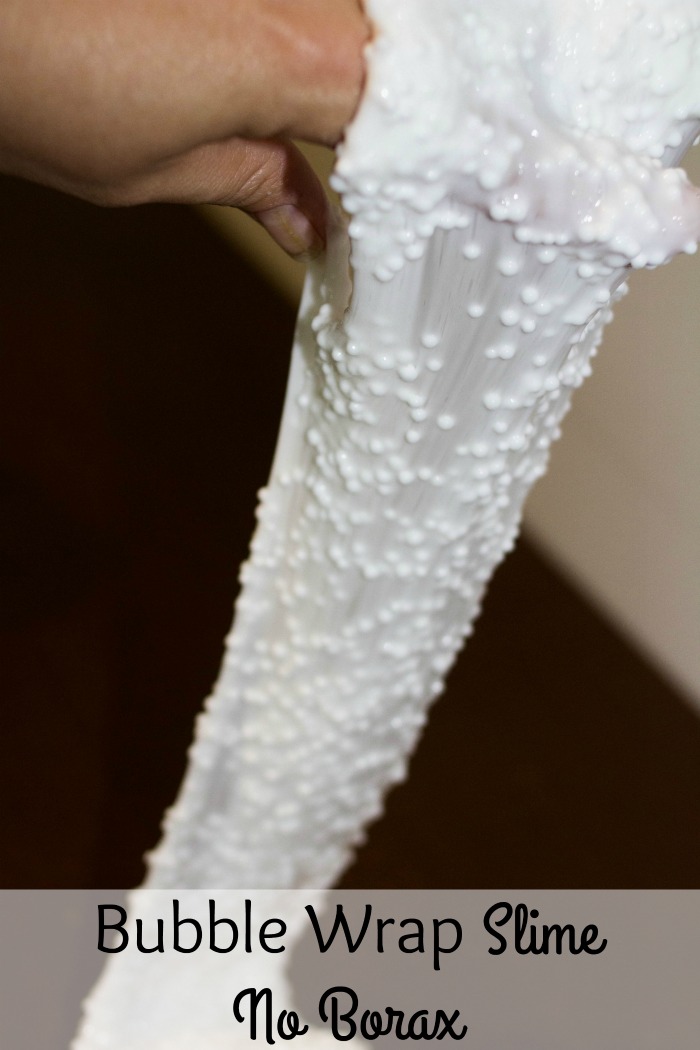 We make all of our slime recipes without borax. Borax is not something that kids should be playing. Since this recipe using glue and starch as the main ingredients, it is safe for kids to play with. While I have seen crunchy slime for sale, I don't usually buy it premade because oftentimes it is made with borax, which is not safe for kids to handle and play with.
Crunchy Slime Recipe
Crunchy Slime Ingredients:
1/2 cup white washable glue
1/3 cup liquid starch
White Styrofoam balls
Pro Tip: None of the stores near ever carry the large bottles of glue. And one batch of slime, we always make 2, takes one small bottle. So if you will be making a lot of slime, and believe me, you will, order a large bottle of glue. I get my starch online too. As well as the Styrofoam balls.  You can also get colored balls too.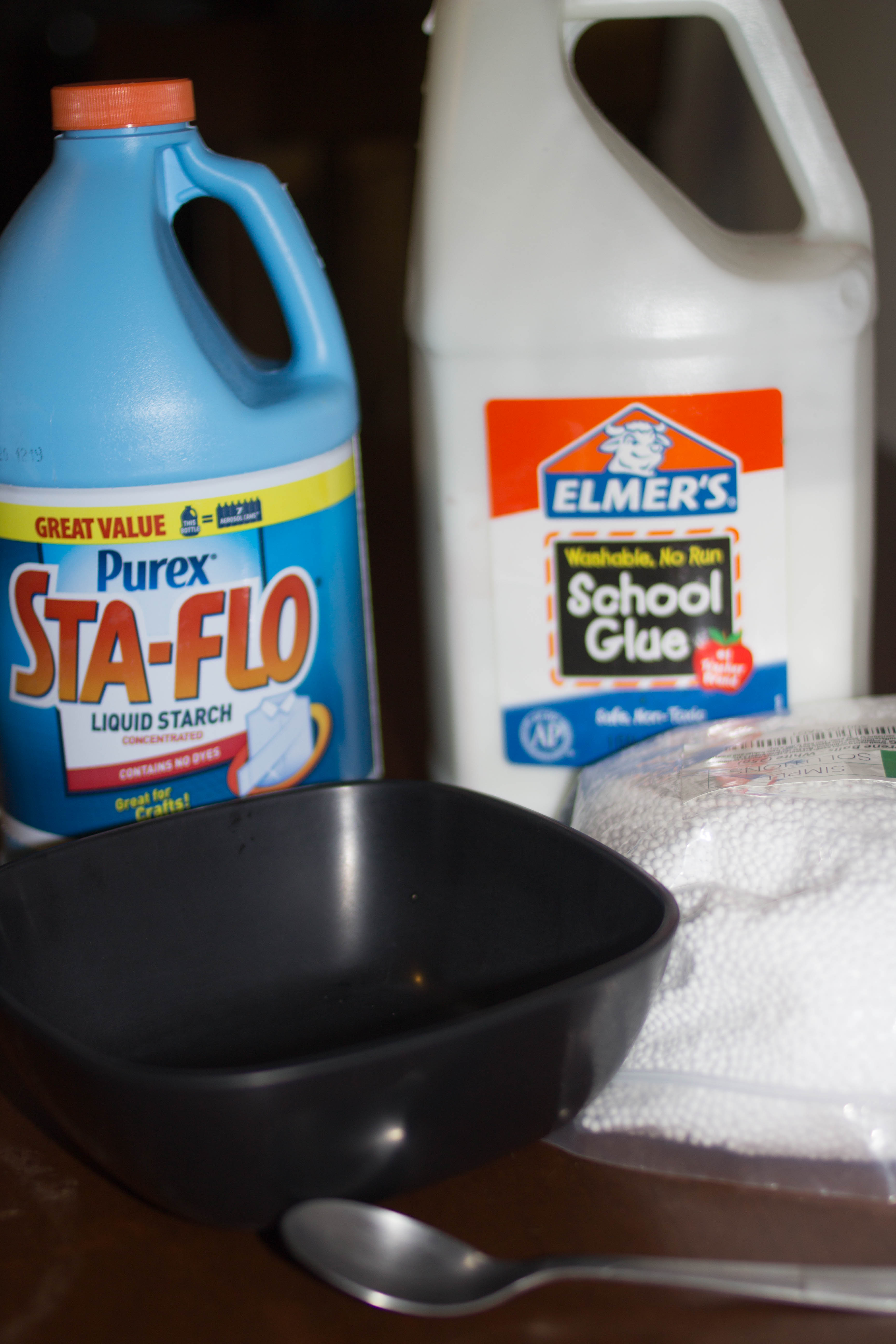 Directions:
Start by adding the liquid starch and the glue in the bowl.
Mix with a spoon to get started. Once the mixture starts to come together, start using your hands to mix
Then, add in some of the balls. You can add as many or as little as you like.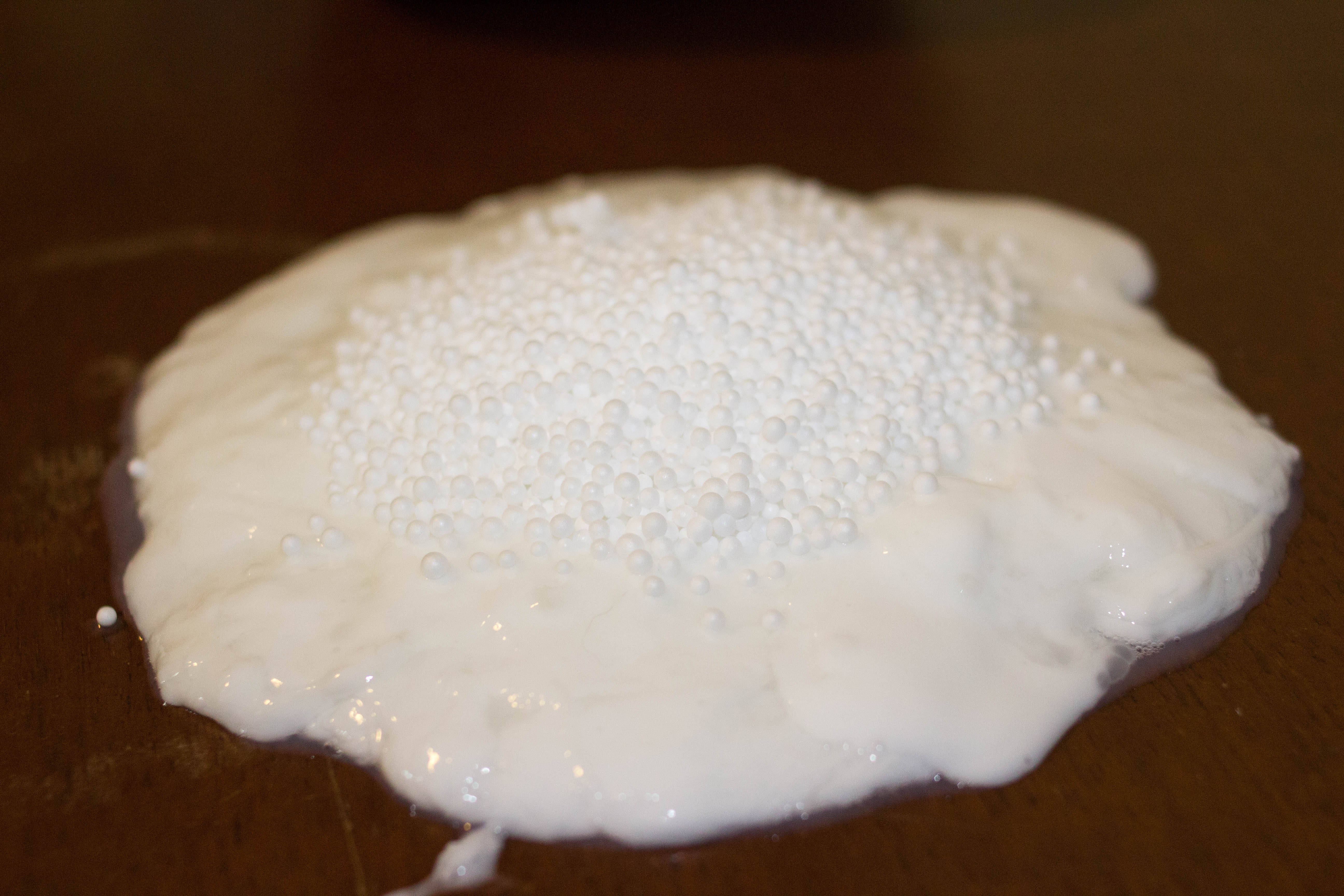 Once all of the ingredients are mixed in together and the balls are in place, the slime is ready to be played with.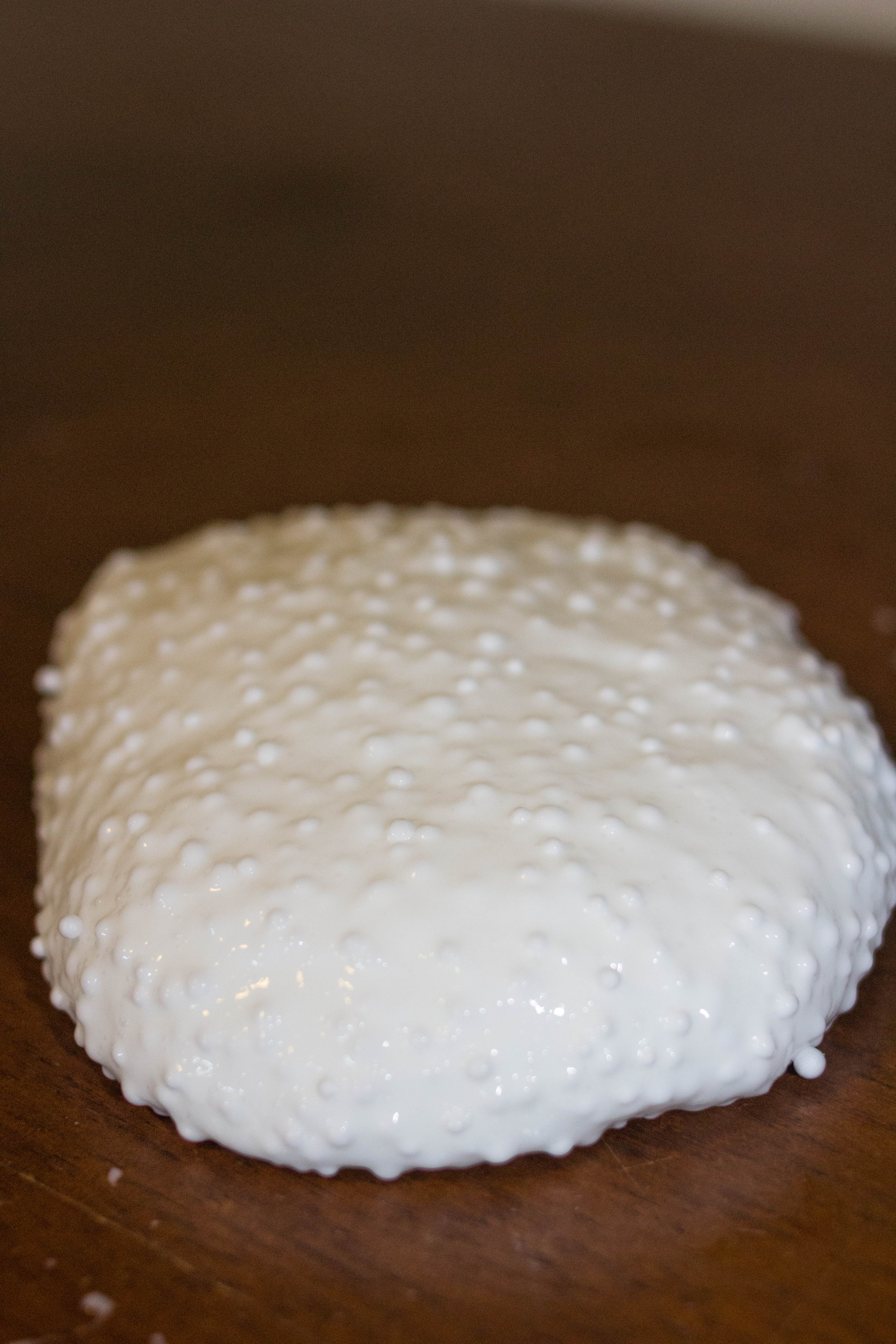 My kids love to stretch their slime and let it slide between their hands. We store our slime in plastic bags so that the slime doesn't spill on anything and so it does not dry out.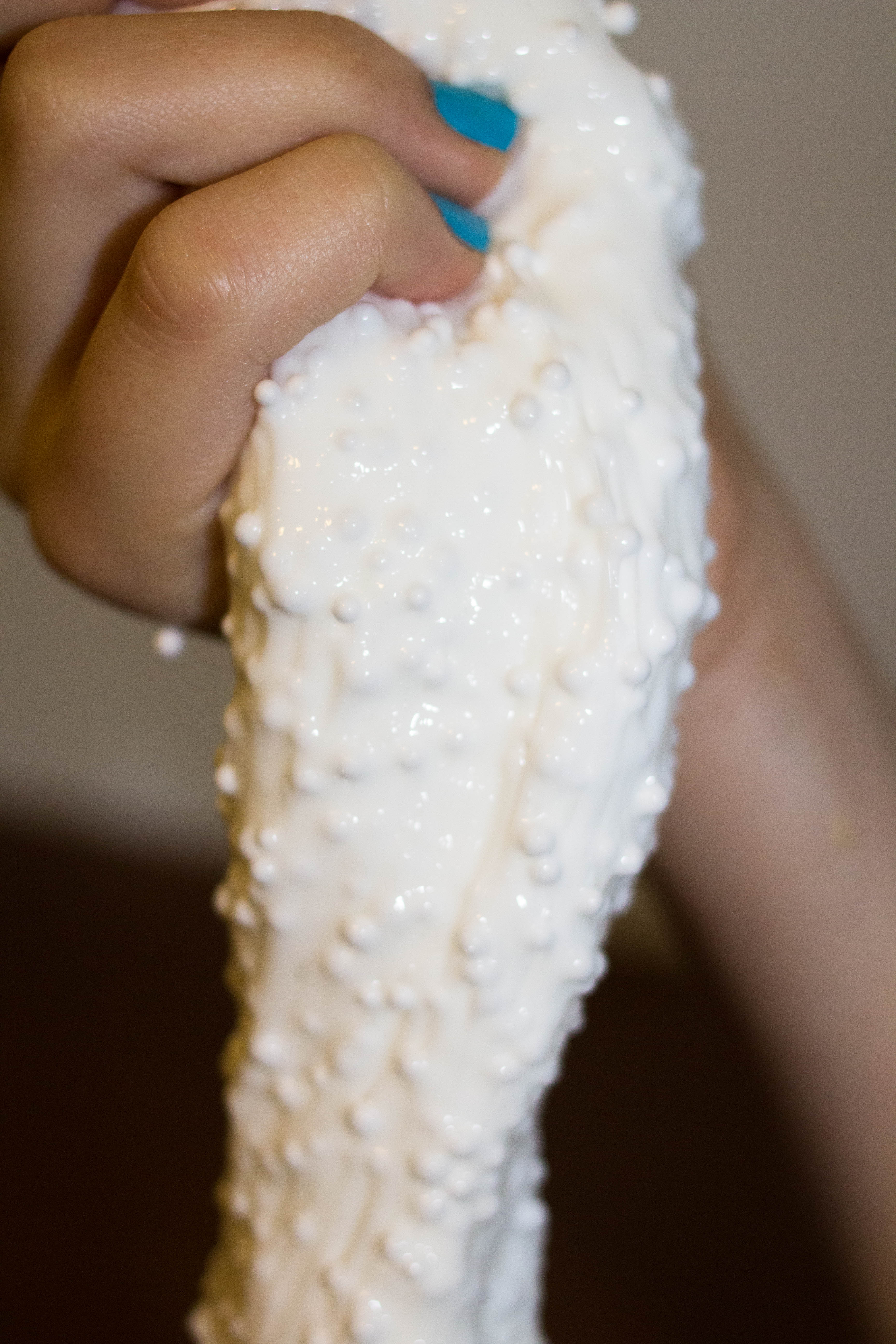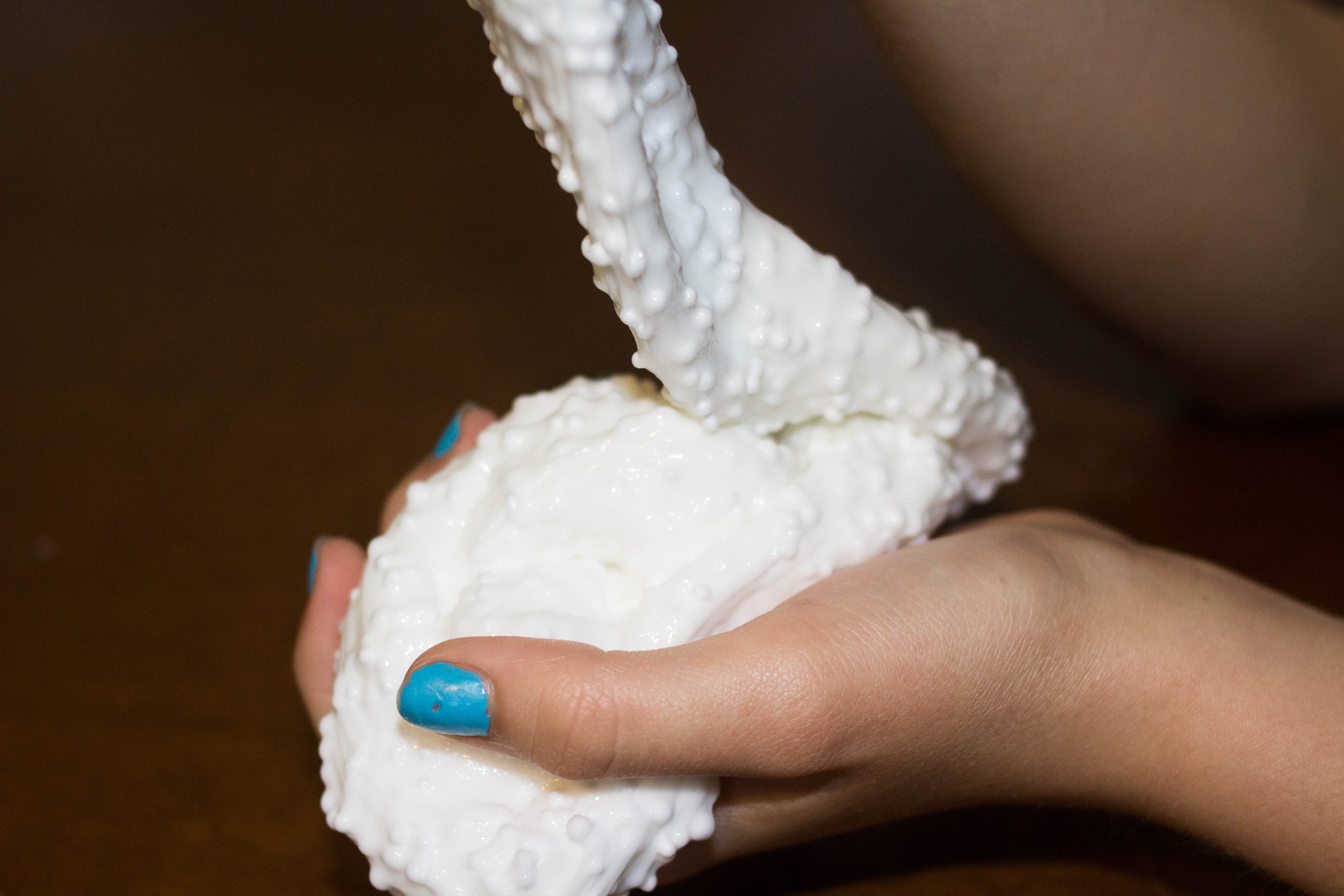 While this slime does not have borax in it, we still make sure the kids wash their hands after they are done playing with their slime. If slime gets on their clothes, we get as much off as possible, but since the glue is washable and starch is made for laundry, there has been no damage to their clothes.