This post contains affiliate links. If you buy something from them, I earn a small percentage that helps keep The Spring Mount 6 Pack running.
Whether you are looking for a quick dip to throw together this time of year. Starting in November through the end of March, between holidays and birthdays, at least once a month we are at a family members house. We all try to bring something. Most of the family ends up around the snack table chatting and joking. That is what makes this dip recipe perfect. It is easy to throw it together in no time and everyone loves it. And it has bacon in it. BACON. So of course it is awesome.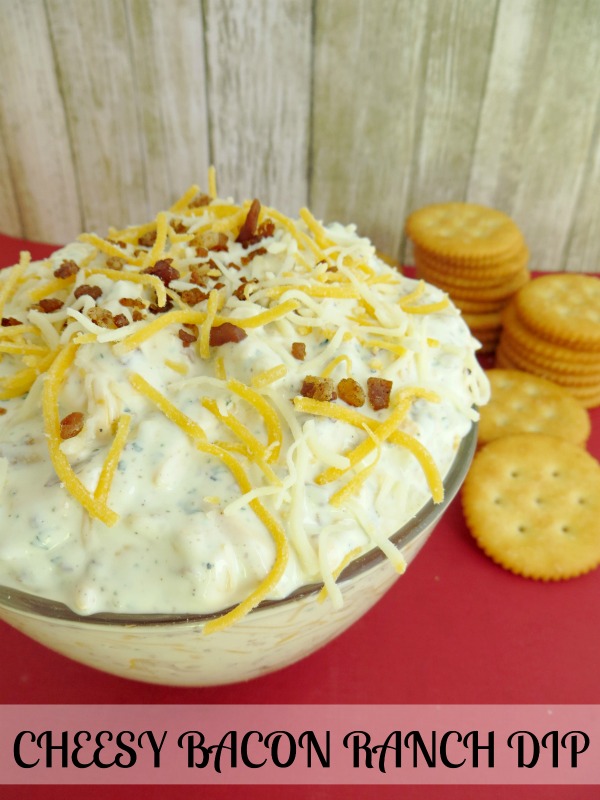 CHEESY BACON RANCH DIP Recipe
Yields: 6 servings
Time: 5 minutes
Ingredients:
16 oz. sour cream
1 packet ranch dip mix
3 oz bag of pre-cooked bacon pieces
1 cup cheddar cheese, shredded
Directions: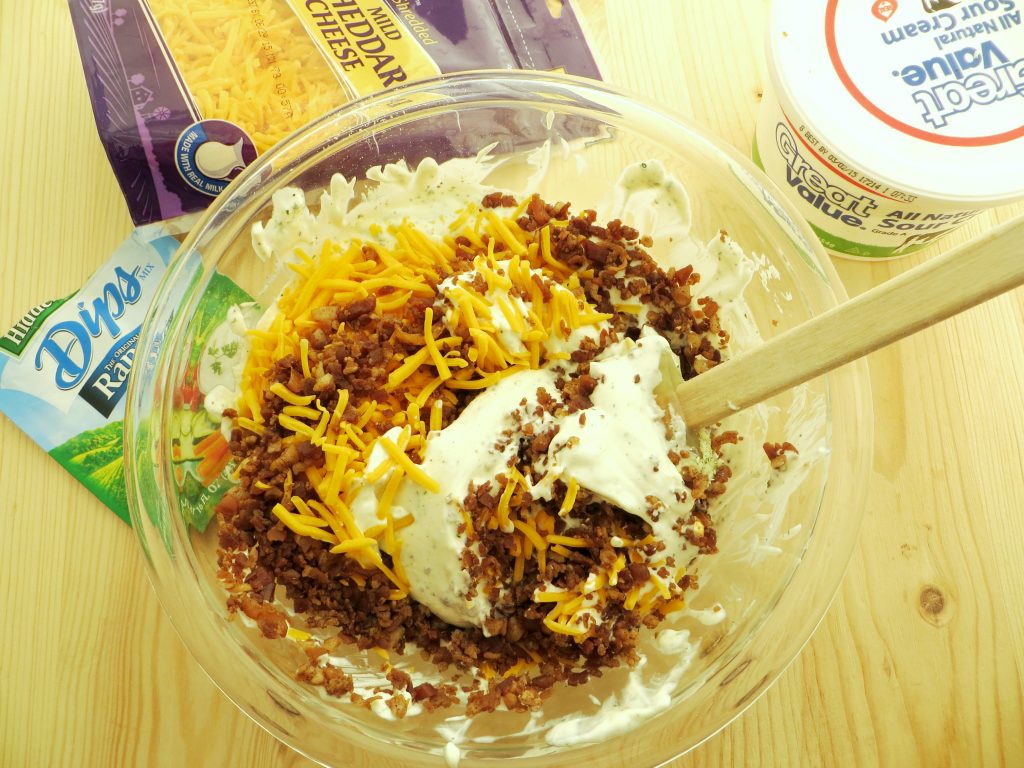 1. Combine all ingredients in a bowl, and mix well. Refrigerate for 24 hours to allow flavors to combine. Enjoy with crackers, chips or veggies.