These chocolate peppermint cookies are perfect for Christmas. These chocolate cookies are packed with peppermint flavor and a mix of espresso. These espresso cookies are going to become your favorite Christmas Cookies.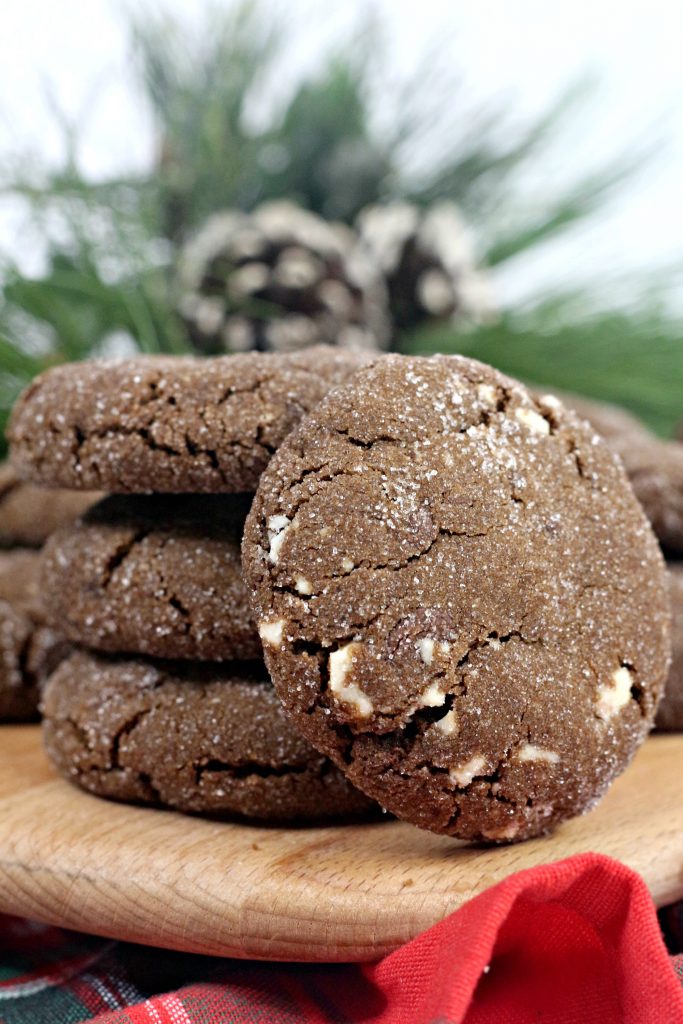 Chocolate Peppermint Cookies with Espresso
I love a good cookie. I mean, I might be a cookie junkie. So when Christmas comes around, I am always experimenting with new cookie recipes. This is one for the books. Chocolate peppermint cookies with espresso is a cookie to add to your Christmas cookie list.
How Long Do Chocolate Peppermint Cookies Last
These chocolate peppermint cookies will last for about 2 weeks as long as they are stored properly. While I do not store my cookies in the refrigerator, I have heard other do to make them last longer.
How to Store Espresso Cookies
When these cookies have cooled, you will want to store them where they are protected from the air. This will keep your cookies from getting stale. I like to store my cookies in a freezer bag but you can also use an airtight container or on a plate covered with plastic wrap.
Can Chocolate Espresso Cookies Be Frozen
Yes. There are a few ways that you can freeze these cookies. You can make the dough and freeze it as a whole. I like to do this with sugar cookies they the kids can take them out and cut them whenever they want to make crispy sugar cookies. You can also roll the cookies out into cookie dough balls and then freeze them. When I do this I like to freeze the cookies on a plate first and then move them to a freezer bag. This lets me be able to take only a few cookie dough balls out at a time without them all sticking together. You can also freeze already baked cookies. Again, I like to freeze them first before freezing them in a freezer bag.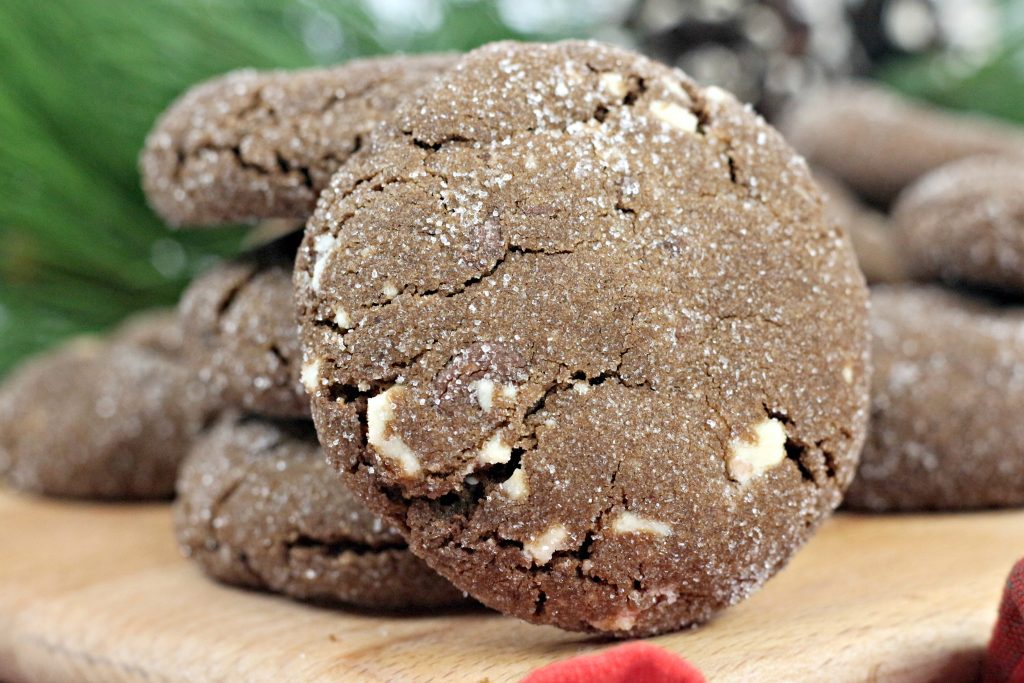 Ingredients in Chocolate Peppermint Cookies Recipe with Espresso
Egg
Vanilla
Expresso powder
Flour
Baking soda
Salt
Unsalted butter
Cocoa powder
Sugar
Molasses
Peppermint white chocolate chips
Espresso baking chips
How to Make Chocolate Espresso Cookies with Peppermint
Add the cocoa and molasses in with the warm water in a large bowl. Stir to mix.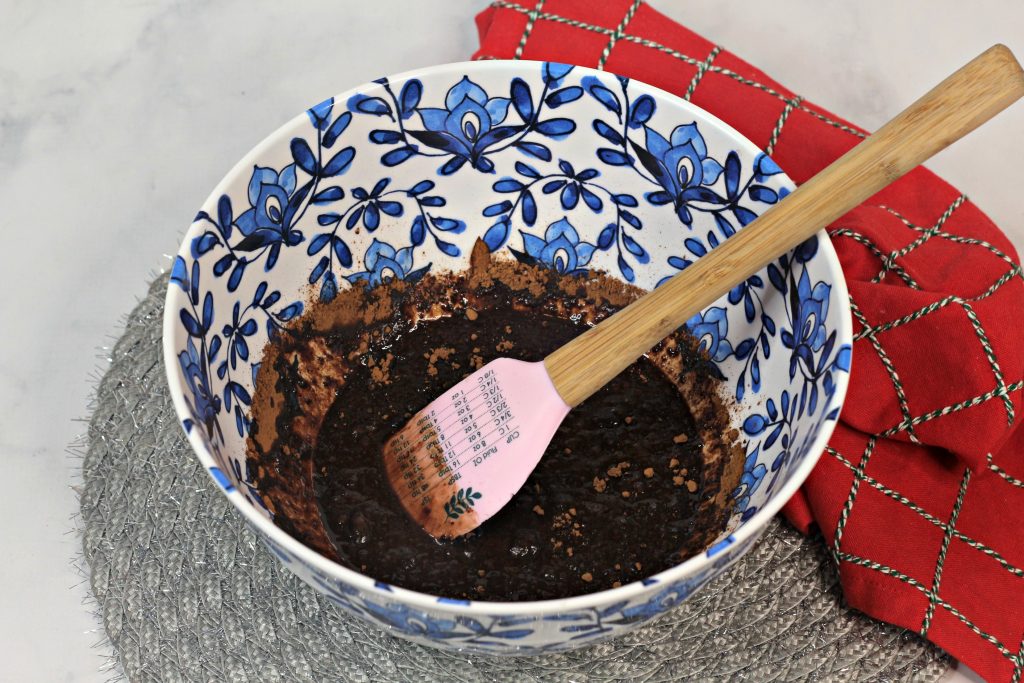 Blend together the dry ingredients, (flour, baking soda, and salt) in a medium bowl.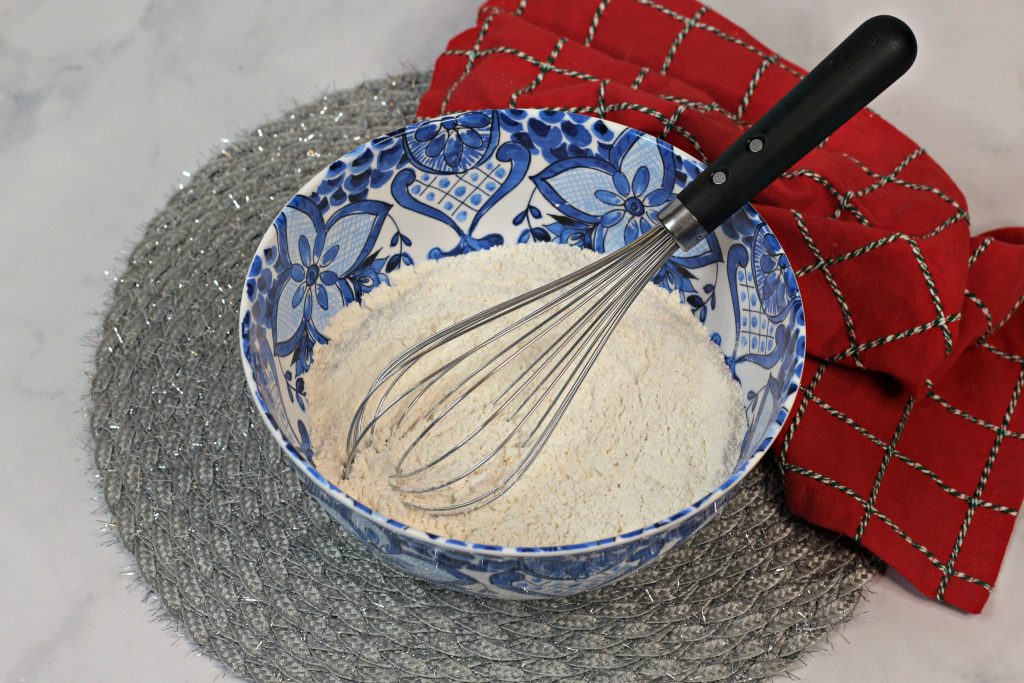 One at a time add the (1 cup) sugar, egg, vanilla, and espresso powder to the butter mixture. Slowly stir to combine the dry ingredients to the wet ingredients.
Add the half cup of the peppermint white chocolate chips and the espresso baking chips. Stir to mix well into the cookie dough.
Cover with plastic wrap.
Chill the dough for at least one hour. (Or up to 3 days)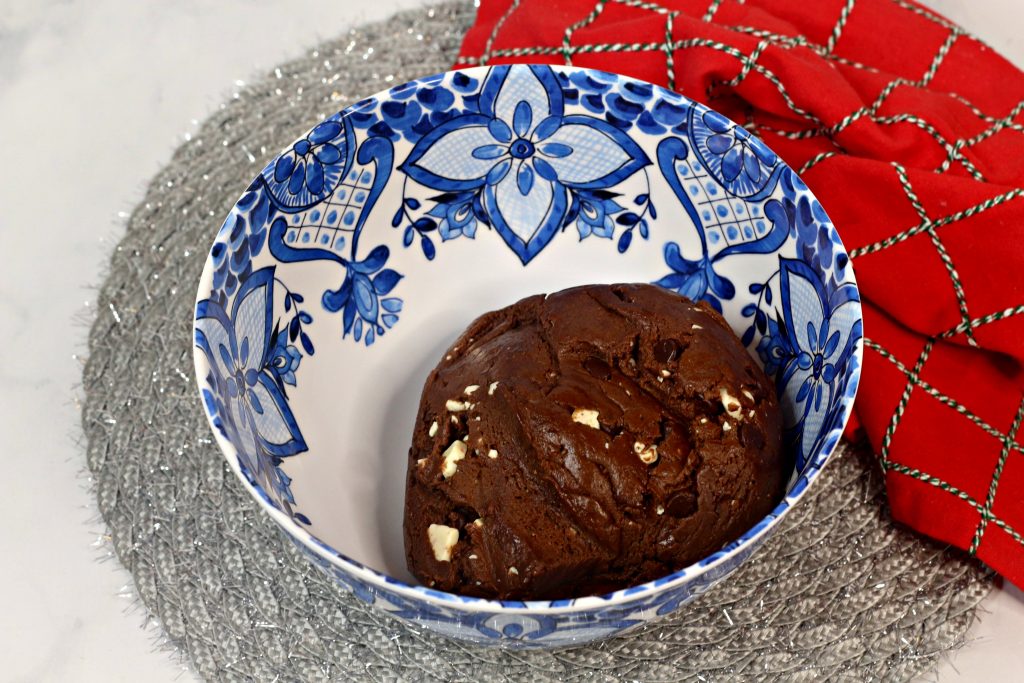 Preheat oven to 350 degrees.
Add remaining sugar in a small bowl.
Scoop the cookie out and roll into dough balls.
Roll the dough balls in the bowl of sugar.
Make sure the dough balls are well coated.
Transfer the coated cookie balls onto the parchment paper lined cookie sheets. (2 inch apart)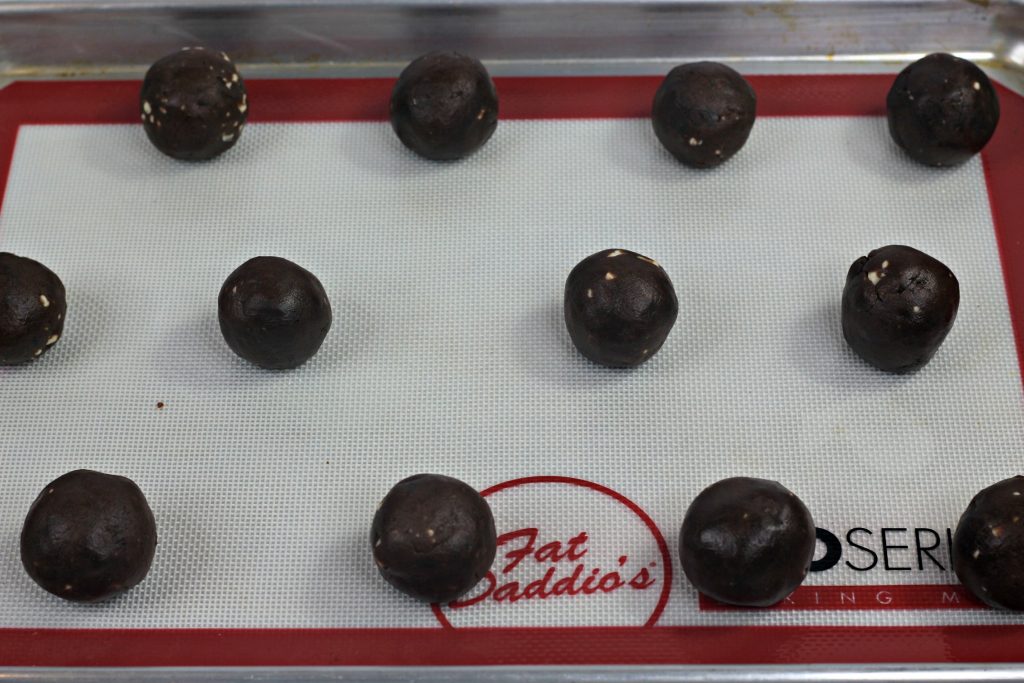 Put one cookie sheet in the oven at a time. Bake at 350 degrees for 12-14 minutes. (Or until cookies are puffed, centers are set and are starting to form cracks) Do not over bake!
Set aside to slightly cool on the cookie sheets.
Transfer to a wire rack to cool completely.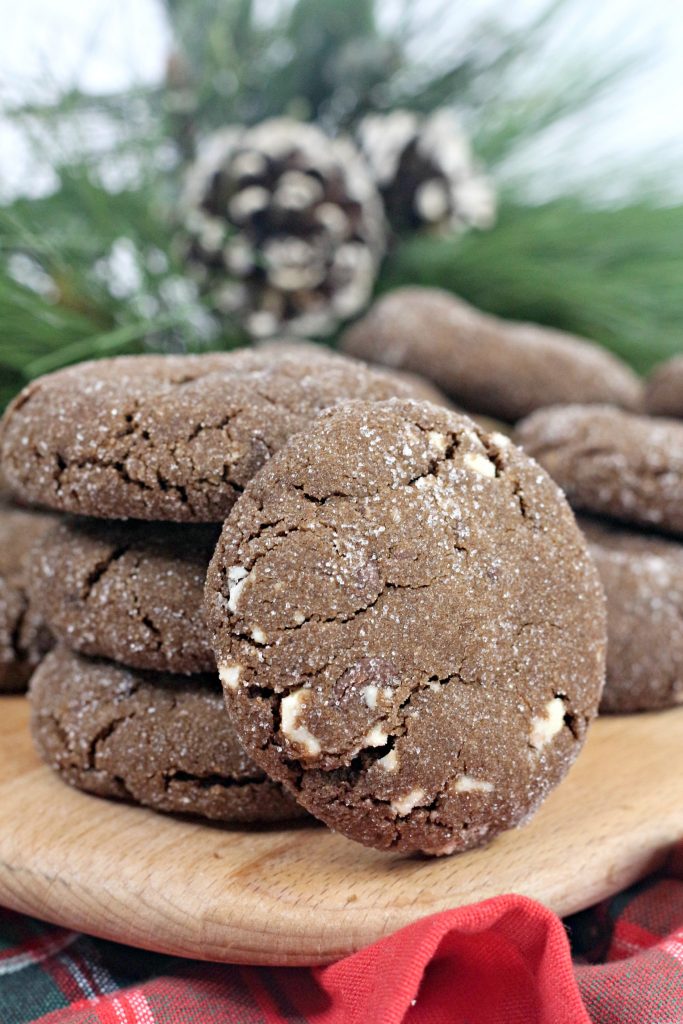 More Christmas Recipes