I received a sample of Nectresse Natural No Calorie Sweetener to try in a recipe. All thoughts are my own.
I have been trying to eat better since I discovered I gained quite a bit of weight over the summer. So I have been trying to eat healthier and tame my sweet tooth. I can tell you that is a very hard one.
When I received Nectresse, a sugar replacement made from Monk Fruit, I was skeptical. I am not a fan of artificial sugar products. I hate the after taste that they have. I looked over recipes featured on the Nectresse site and decided I would try Cinnamon Hot Chocolate.
I am a hot chocolate nut. I love it. I love it so much, that when I was pregnant, hot chocolate helped me gain 30 lbs even when I was so sick I couldn't eat anything, but I could still drink hot chocolate. But I am finicky about it. It can not taste funny. That is why I knew this recipe would be the perfect one to try to see how I liked Nectresse Natural No Calorie Sweetener. If there was any kind of funny taste it would jump right out for me.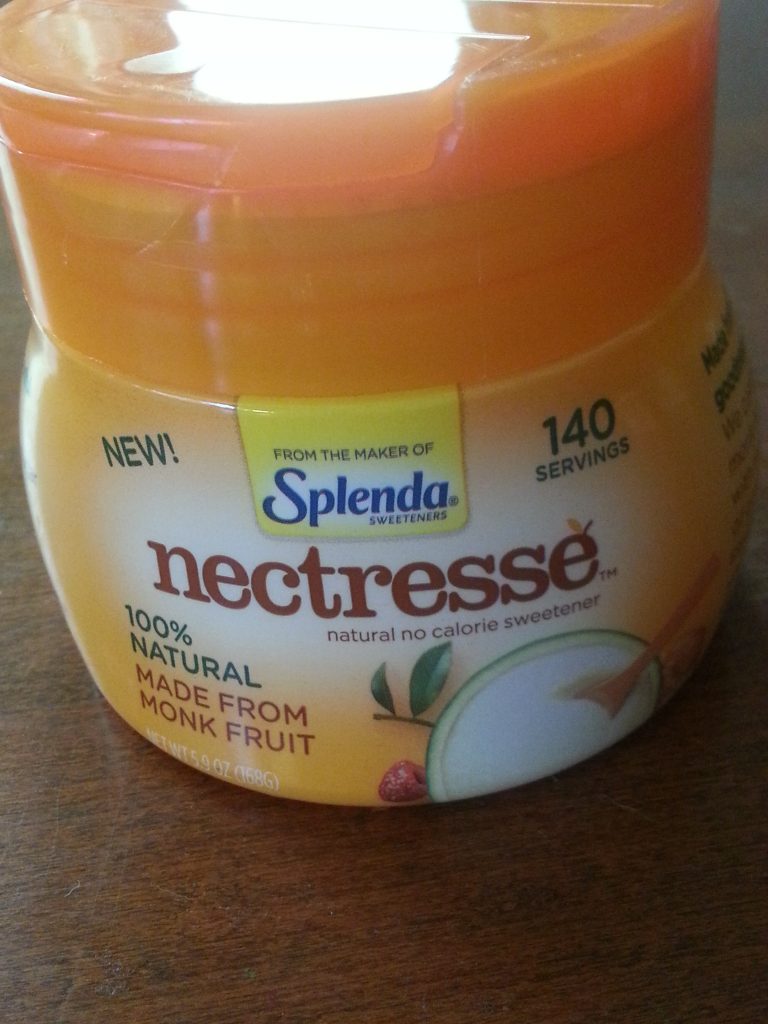 To make the Cinnamon Hot Chocolate featuring Nectresse Natural No Calorie Sweetener:
1 1/2 cups of hot milk
1 Tablespoon unsweetened cocoa
1 teaspoon vanilla
About 1/2 tablespoon of Nectresse Natural No Calorie Sweetener, or 2 packets
1 Tablespoon semi-sweet chocolate chips
1/8 teaspoon cinnamon
Mix everything into the milk until the chocolate is melted.
It makes 2 servings or 1 in a very big Jack Skellington mug.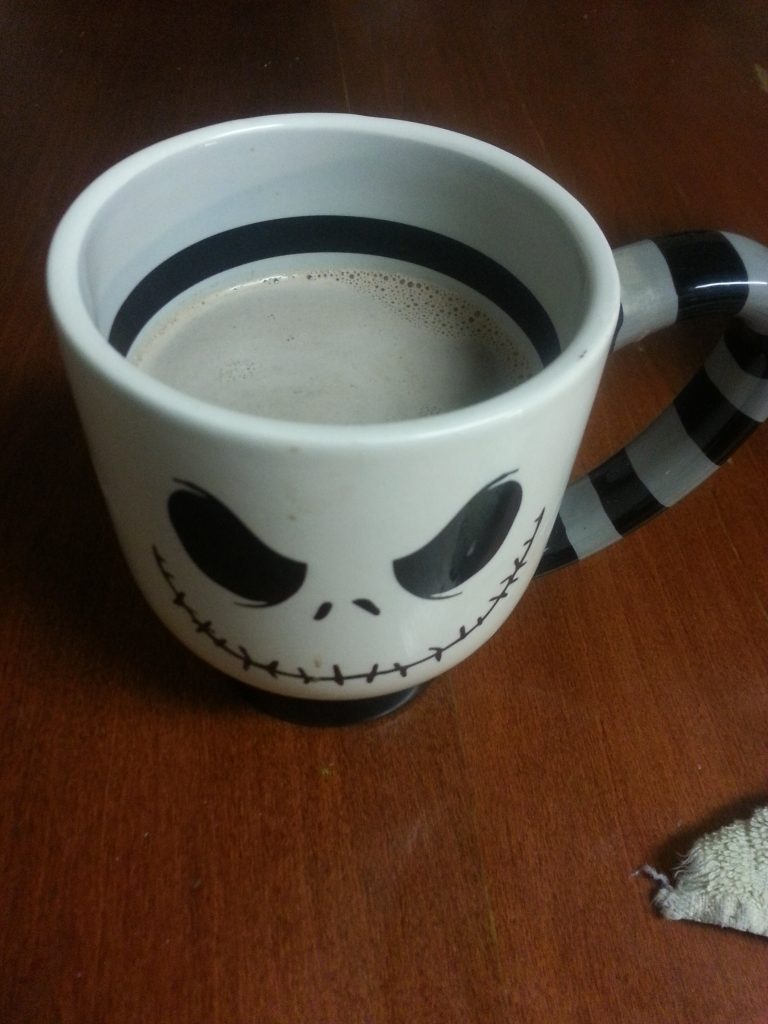 The recipe is very easy to make and I really like the cinnamon touch. I could taste a slight different taste to it. Not that it was bad just there. I still enjoyed the hot chocolate and it was great that it was less sugar involved.
Nectresse Natural No Calorie Sweetener is from the makers of Splenda. It features Monk Fruit Extract, which is a round, green melon that grows on vines on remote mountaintops in central Asia. The fruit has been cultivated for centuries. The goal was to make a sweetener that tasted like sugar but had no artificial ingredients.