This post is part of a social shopper marketing insight campaign with Pollinate Media Group™ and Cottonelle, but all my opinions are my own. #pmedia #CottonelleTarget http://cmp.ly/3/8vNxcO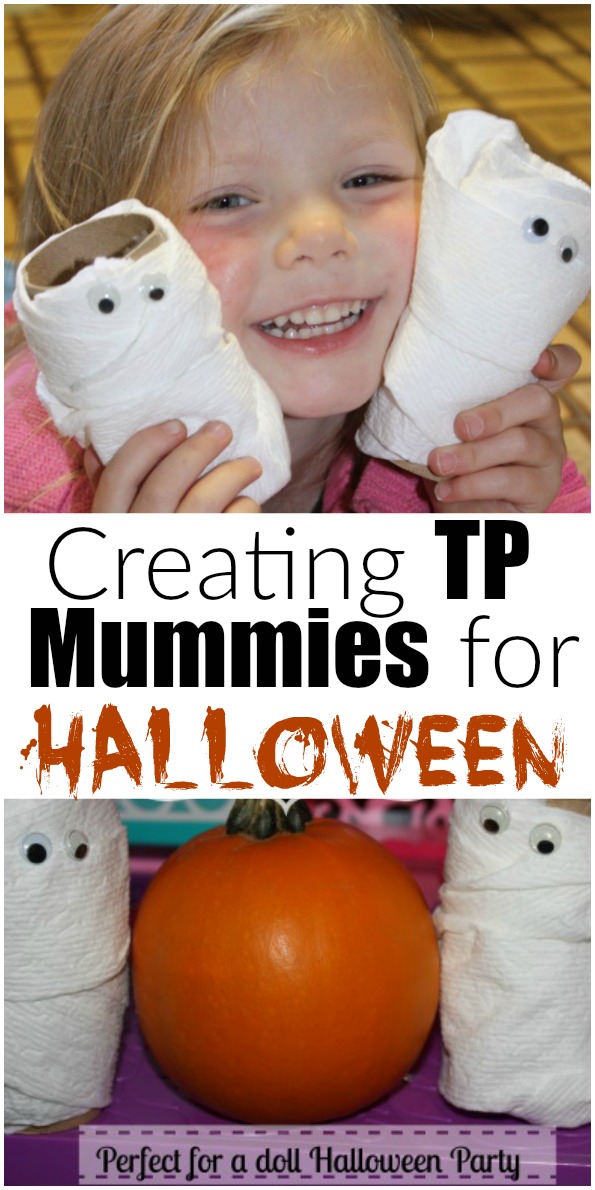 I must remember to check the calendar more often. not my work calendar. I mean the calendar they send home from school. Because if I did, I would not be surprised when I learn that Willow does not have preschool.
Since I work from home, I try really hard to only work while the kids are at school, busy playing or sleeping in bed. Then when the kids are home from school, I try to schedule fun things for us to do. We plan trips to the Zoo, indoor play areas, or hanging out with friends. Even heading to the park when it isn't too cold. But we rarely just sit at home. We all get bored and antsy. The problem is when I forget to notice that they have off of school. And then in the morning before school, when we check what is for lunch that day, and see Oh wait… no school.
Sadly for Willow, I had errands that could not be avoided, and that meant so scheduled fun. We would have to make it up on the fly. Even if that meant things in the car, at the store, and while we waited for the big kids to get home. We needed to run errands and grab some things from Target for the house, including the new Triple Roll from Cottonelle. Plus using a this tissue coupon, I was going to get a FREE box of Kleenex (while supplies last). Free is good especially with this time of year cold season and how many tissues we go through.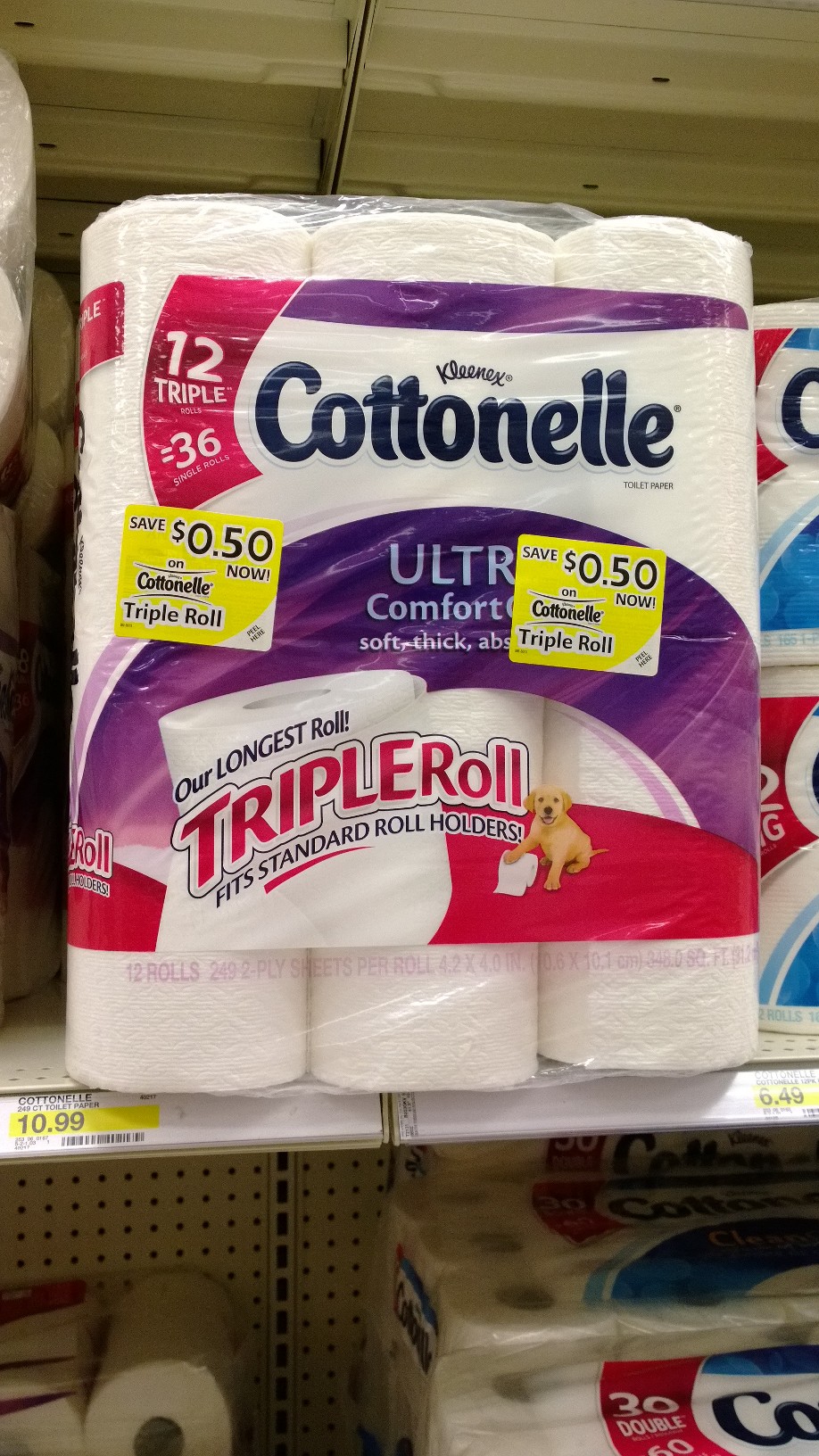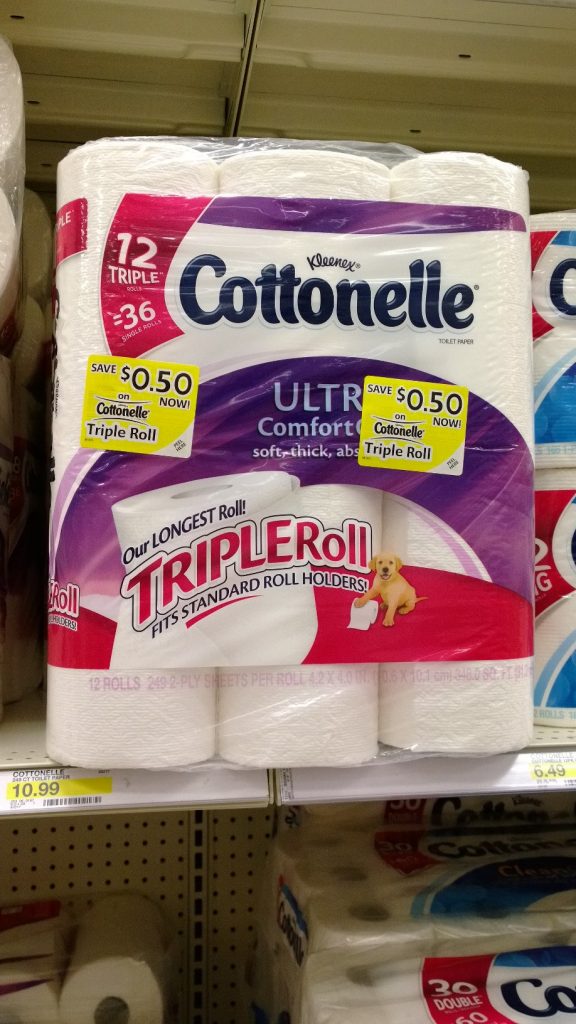 Errands took a while so when we finally got home we only had a little time to hang out and play together before the big kids got home, and homework started. Since Willow has 2 favorite things right now, crafts and her Barbie Dream House, we decided why have a Halloween Party, in the Dream House.
First make the costumes and decorations: Starting with Toilet Paper roll mummies.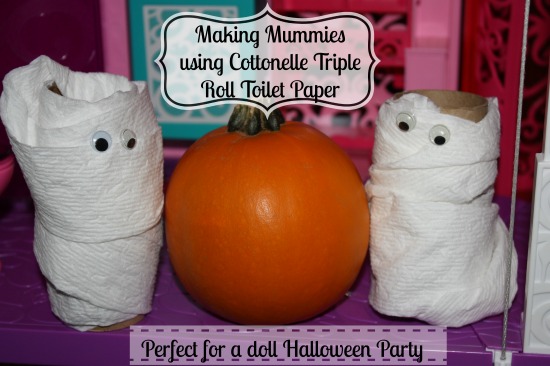 Toilet Paper Roll Mummies: A Simple Halloween Craft using Toilet Paper Rolls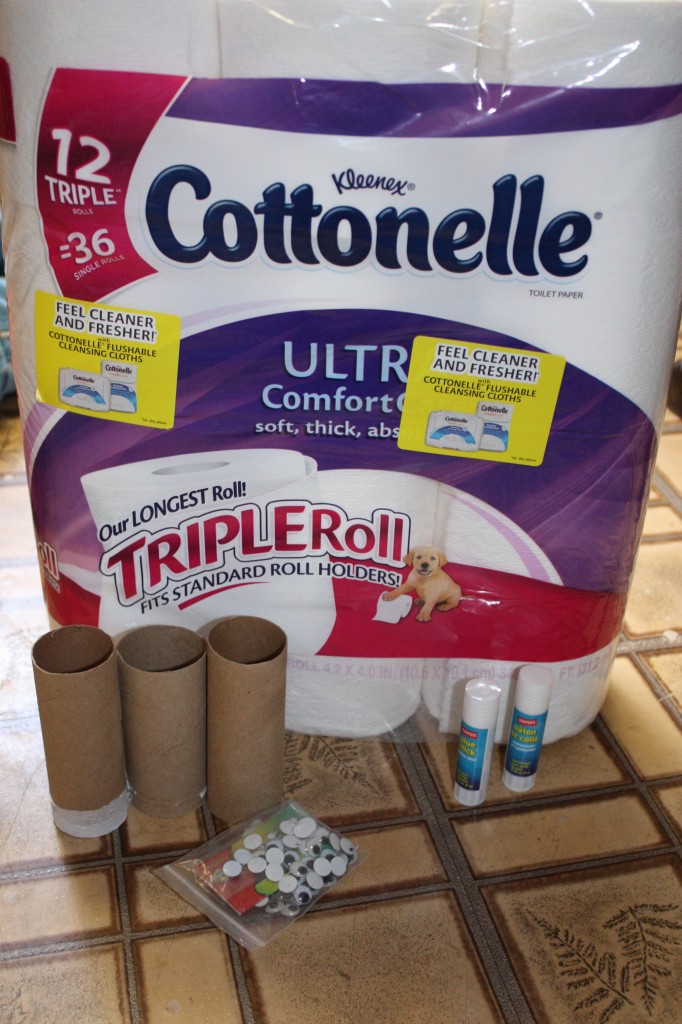 What you need:
A toilet paper roll for each mummy you want to make
Google-y eyes or a marker to make eyes.
Glue Stick
Cottonelle Triple Roll Toilet Paper
Smear glue over one section of the tp roll.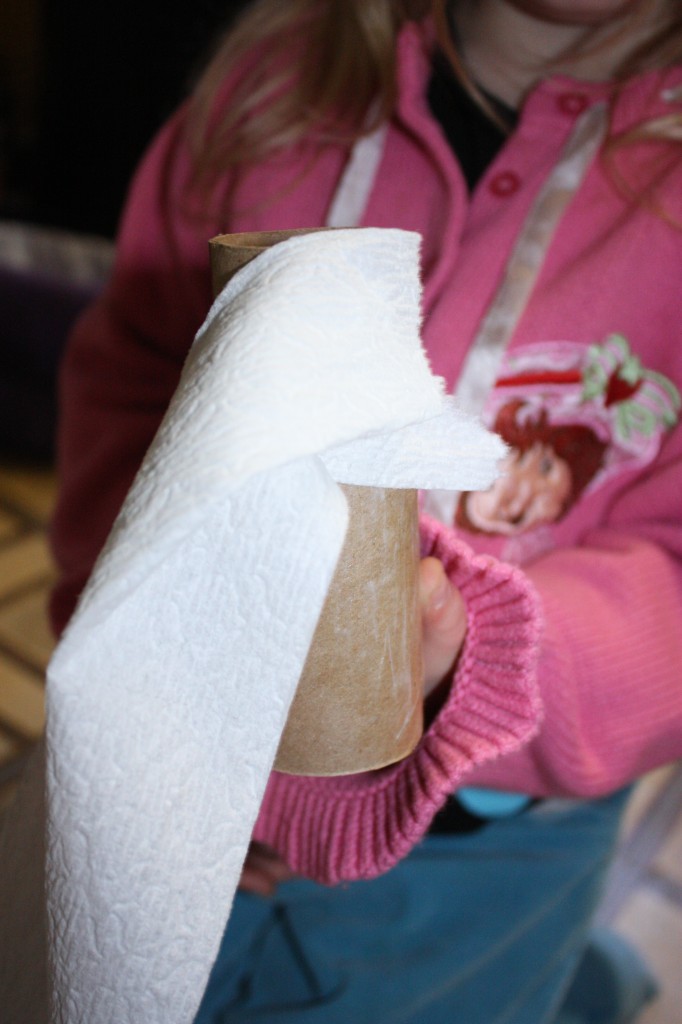 Place the end a short strip, only a few squares, over the glue, pressing it on. Wrap the toilet paper around the roll, messily.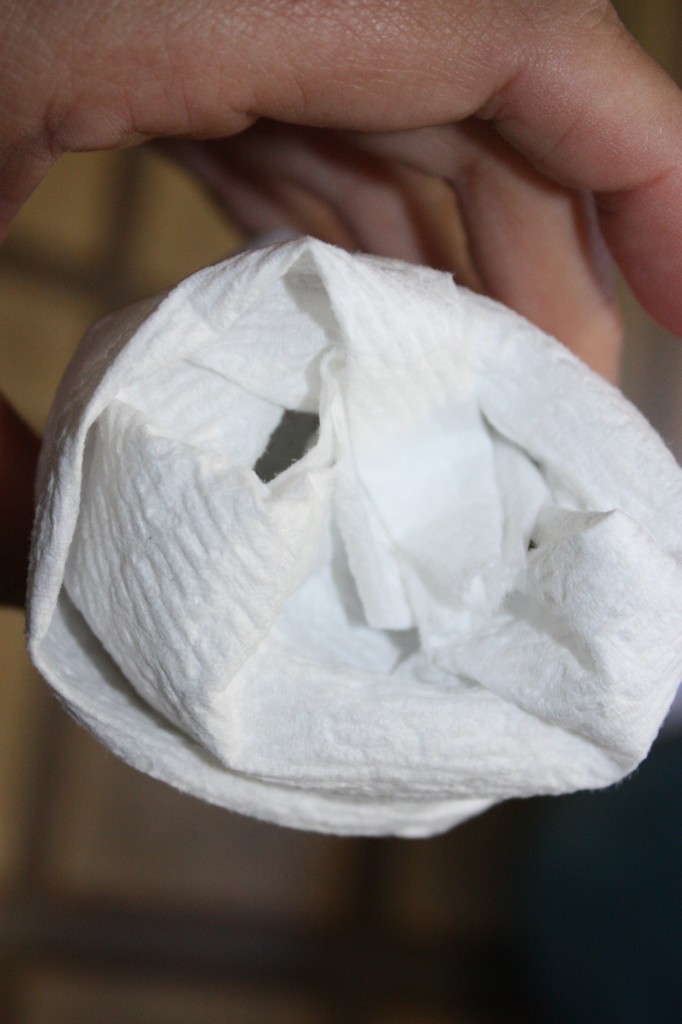 Glue the end to either the toilet paper or tuck the toilet paper into the end of the roll, and glue it down.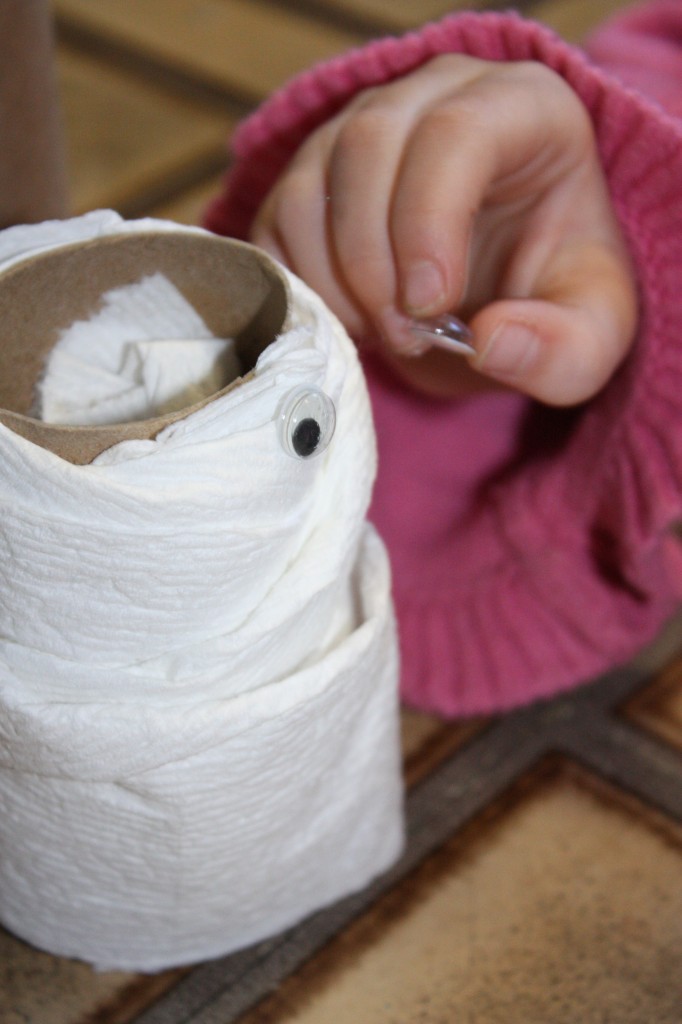 Glue 2 eyes onto the front of the mummy. Or draw on 2 eyes.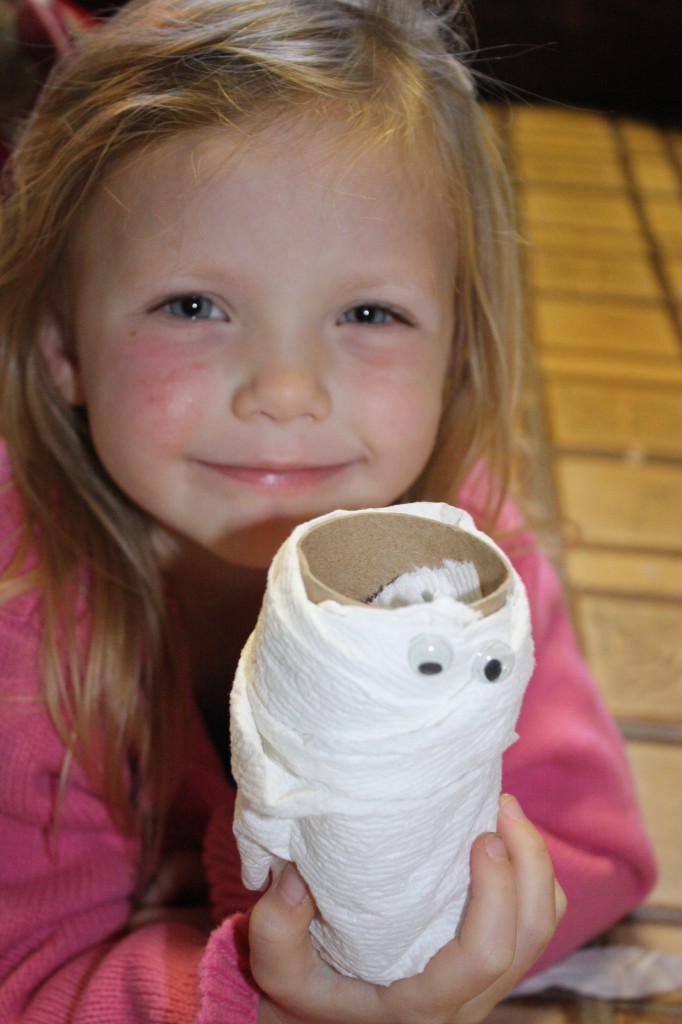 The kids now have a fun mummy to run around and play with.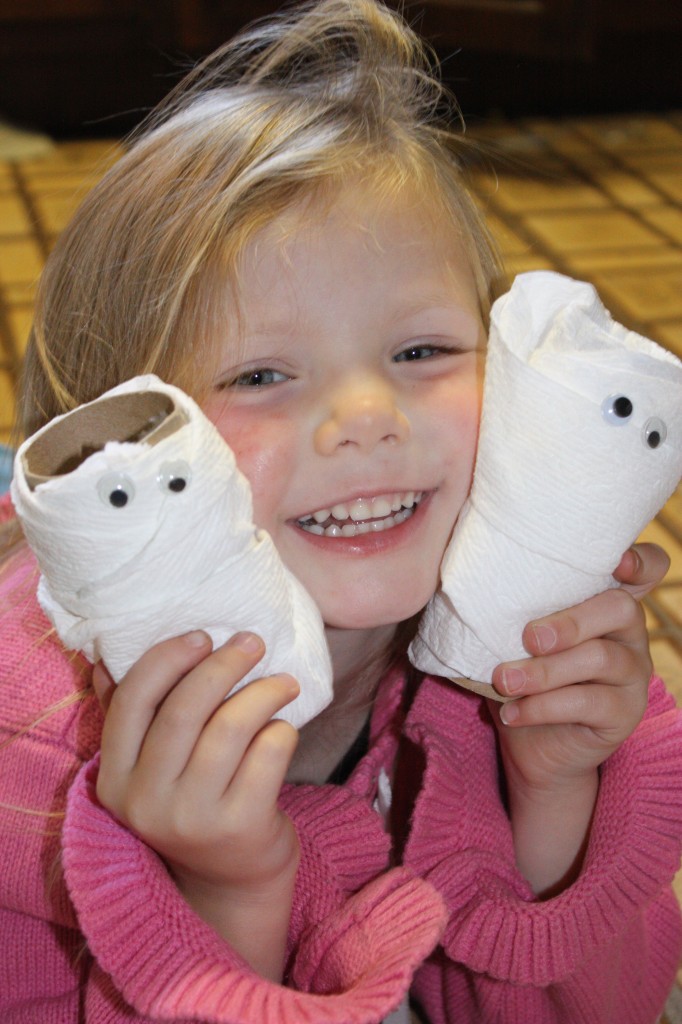 You can also make doll mummy costumes out of the Cottonelle toilet paper. Using a water based glue, like a glue stick, you can add a small amount of glue to the foot of the doll, or glue the toilet paper to itself and wrap tightly.
Wrap the doll up, and tuck the toilet paper into itself to hold.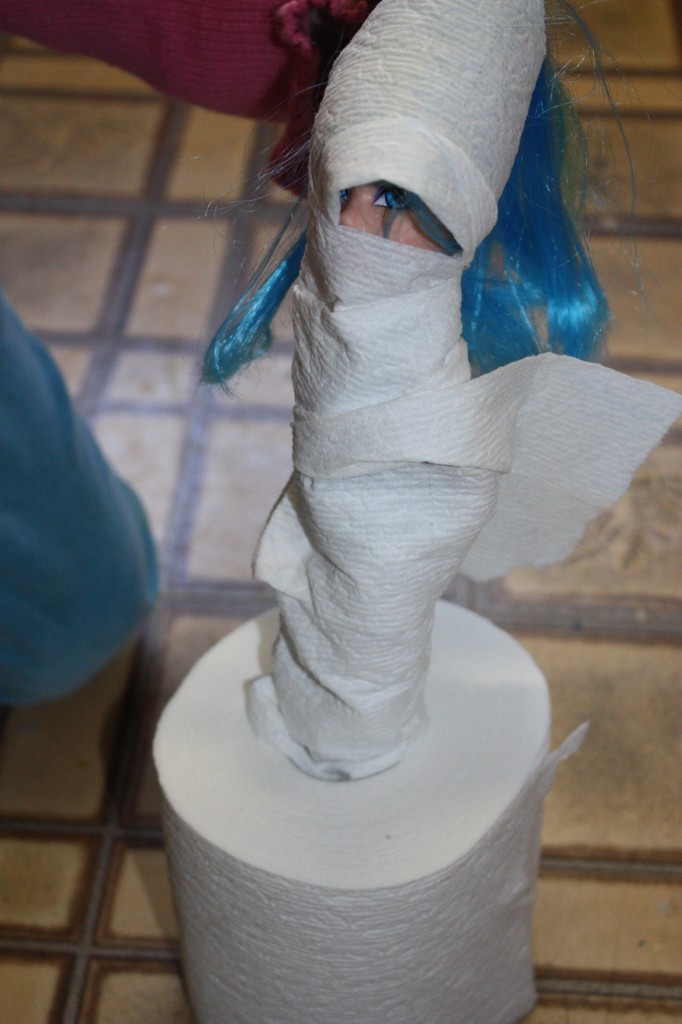 Then head to the Halloween party. It is a fun way to use materials already on hand to make a creative pretend time. For us, Willow and I had some fun time together and it gave her something to play with while I was busy doing homework with her sister.