DIY Halloween Candle: Cheap, Easy and under $2. This is a simple DIY Halloween craft that is very inexpensive to make. This is an easy Halloween decoration.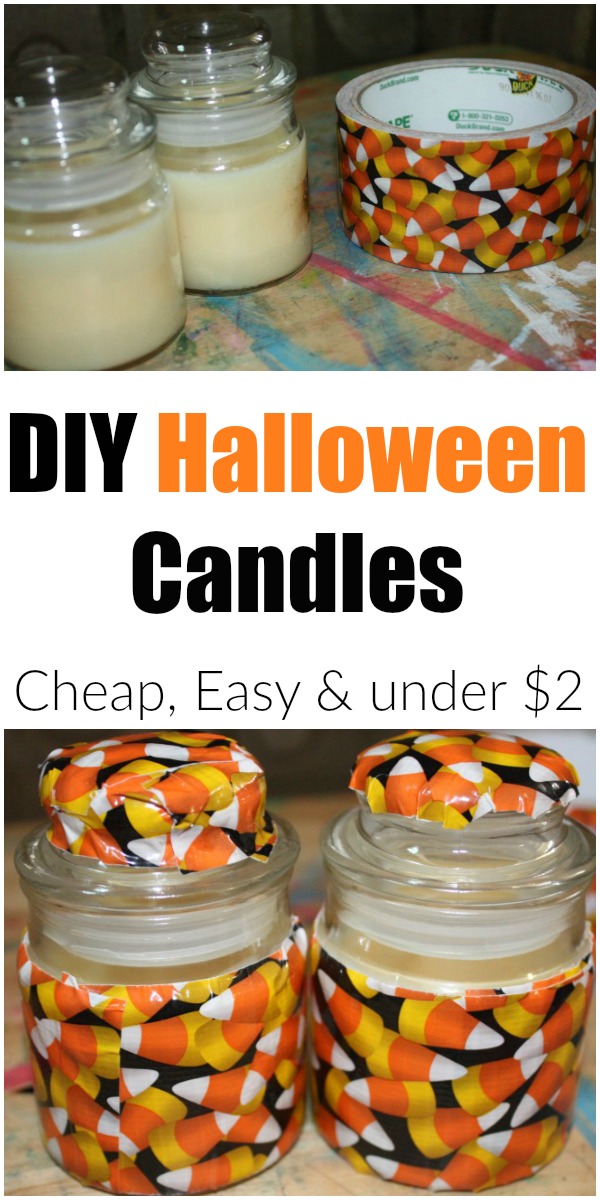 I love Halloween. Our whole house is decked out in decorations. We have a lot of decorations outside but the majority are inside.  Even with store-bought decorations, I still love to make crafts that we can use to decorate the house. I love when I can make a craft, find a use for it, but what I really love is when I can find a craft that doesn't cost me an arm and a leg. Some times craft supplies can add up and by the time you have bought them all, you could have went to Walmart and bought it ready made. That is not the case this time.
This is a simple and easy Halloween craft using the decorative Duct tape that is used for crafts and is available everywhere.
What you need: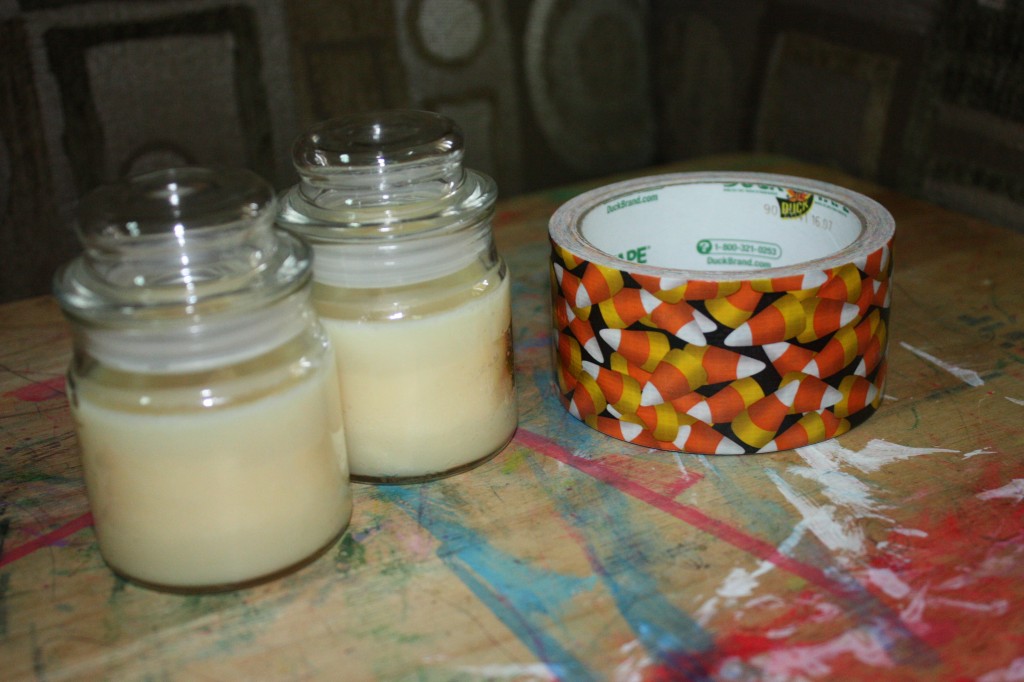 *Dollar store glass candles. Mine are vanilla scent, but we do not actually burn candles in my house, with exception of emergency light out type situations. 4 kids and pets in a small space is of a good place to have a flame. If you do not plan to burn them, you can even use candles that are not in jars.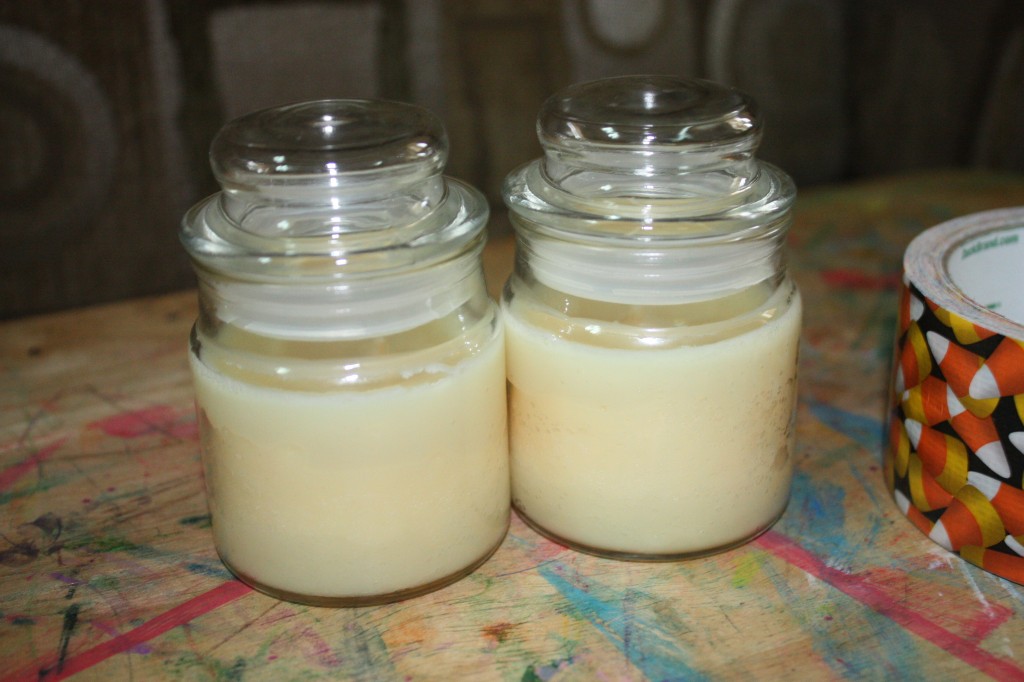 *Halloween Duct Tape There are so many great varieties out now. I say it often and I will say it again. I hate going to the store. I always look to see what I can find online because it just makes my life easier.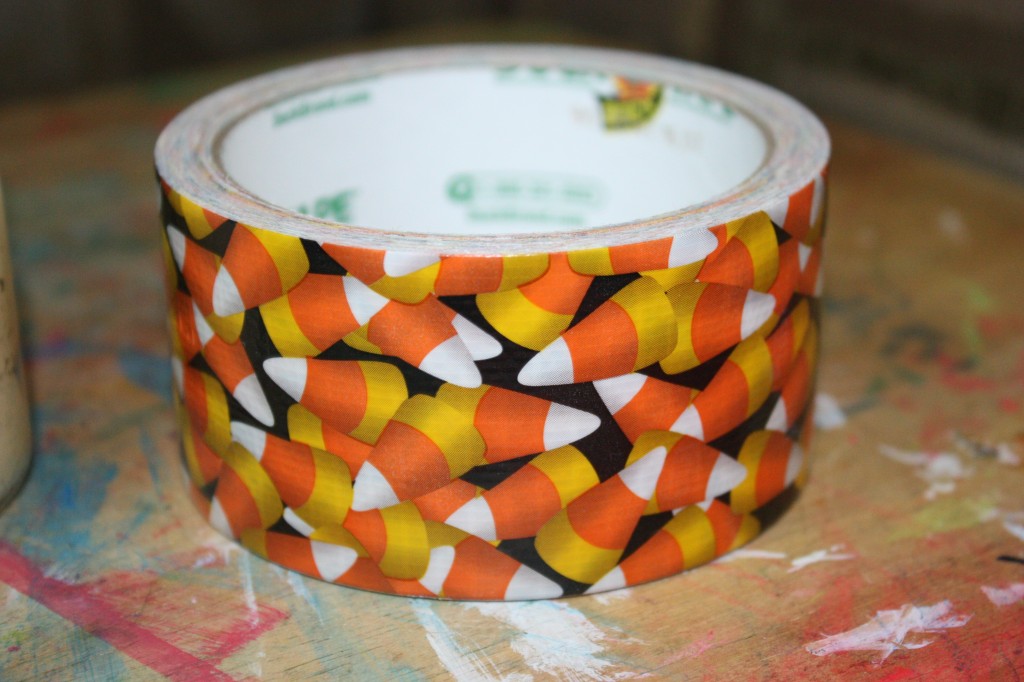 Making the decoration:
1.Peel off any stickers on the candle.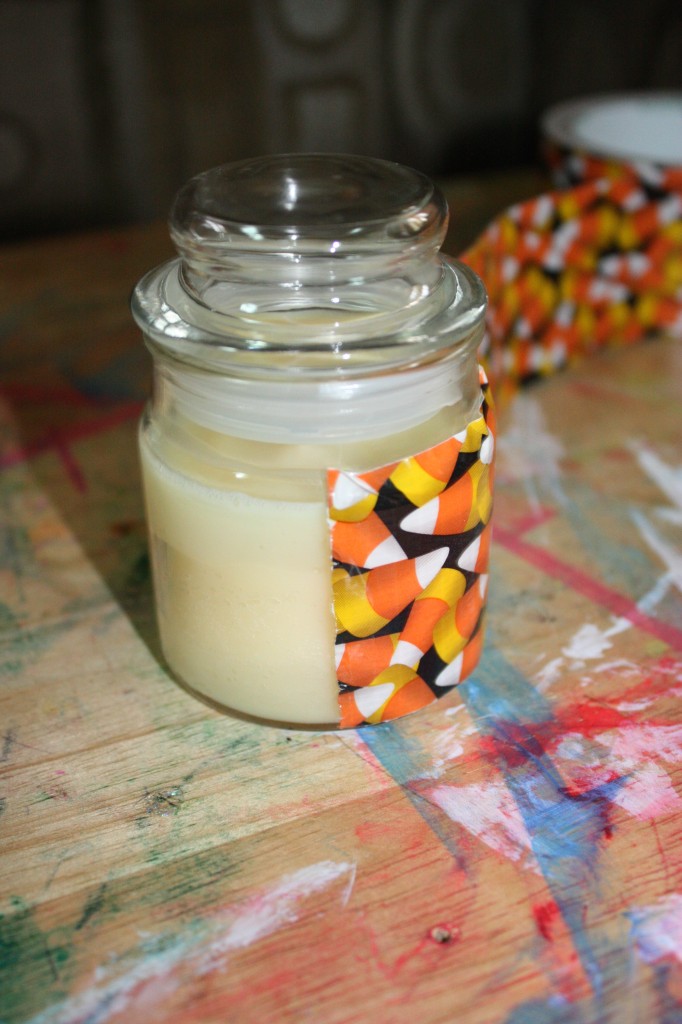 2.Place the tape on the candle and wrap it around. Cut it off and press the ends against the glass.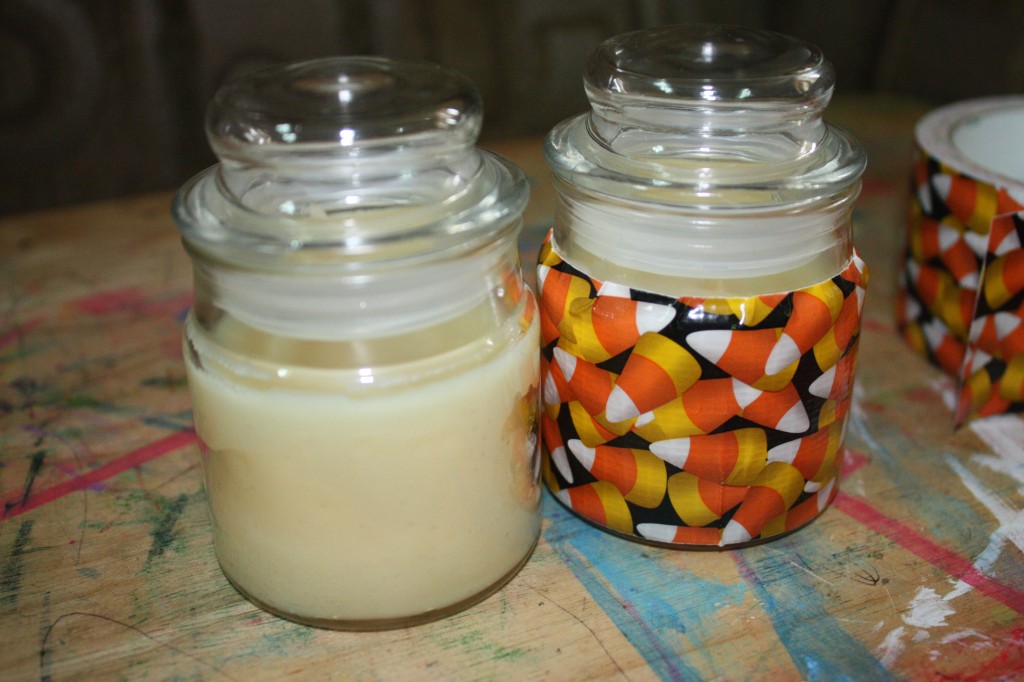 3.If the candle jar has a top you can also decorate the top.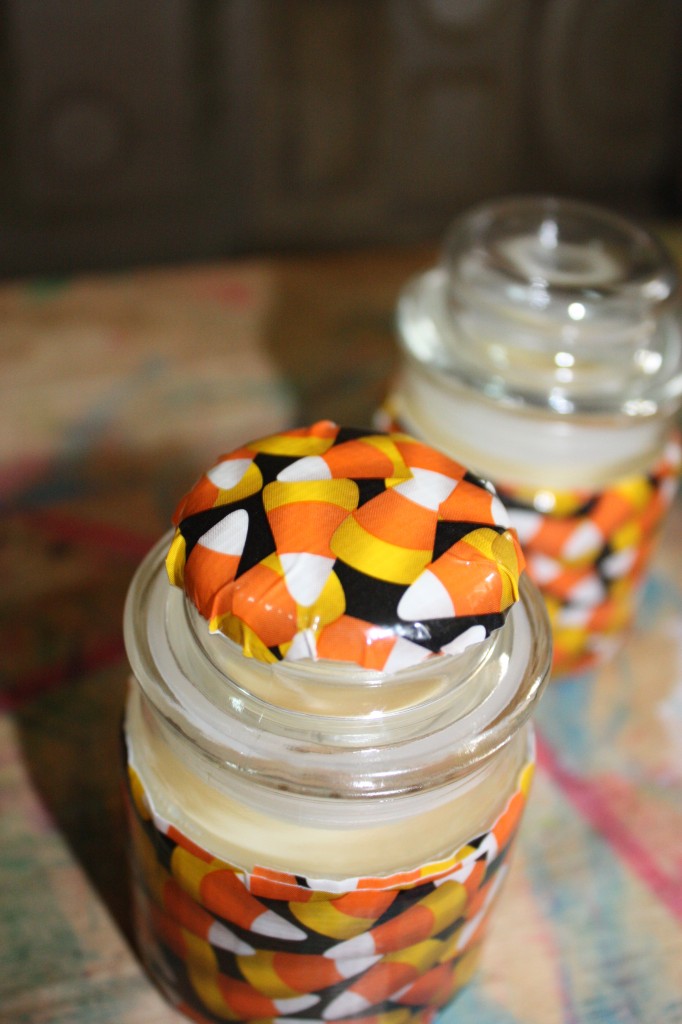 And TA-DA, cute decorations in minutes that cost next to nothing.