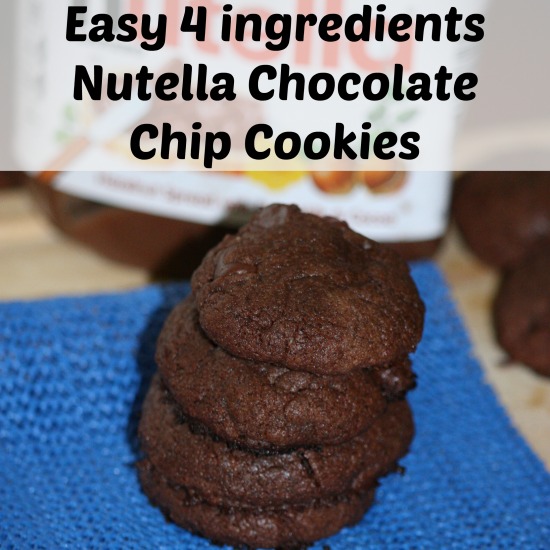 Nutella Chocolate Chip Cookies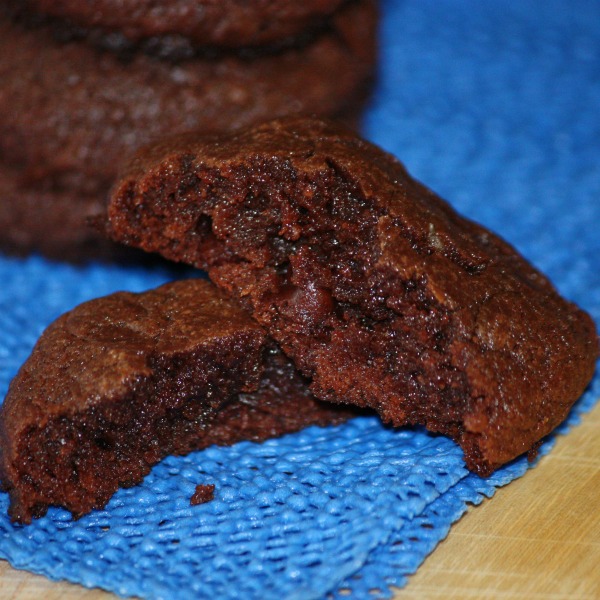 1 1/4 cups flour
2 eggs
2 cups Nutella
2/3 chocolate chip
Preheat oven to 350F. Mix everything except the chocolate chips in a large bowl. It can be done with a beater, or if you get lazy like me and hate bringing the mixer out, even by hand.
Stir in chocolate chips.
Make dough balls, about 1 1/2 inch in diameter. We rolled them by hand so that they were little balls.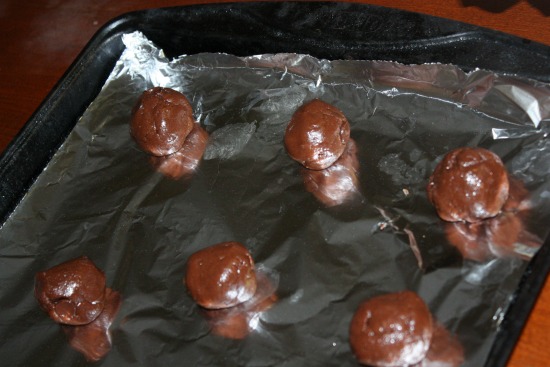 Place on cookie sheets
Bake for about 10 minutes.
Cool on a rack until completely cooled. Enjoy.